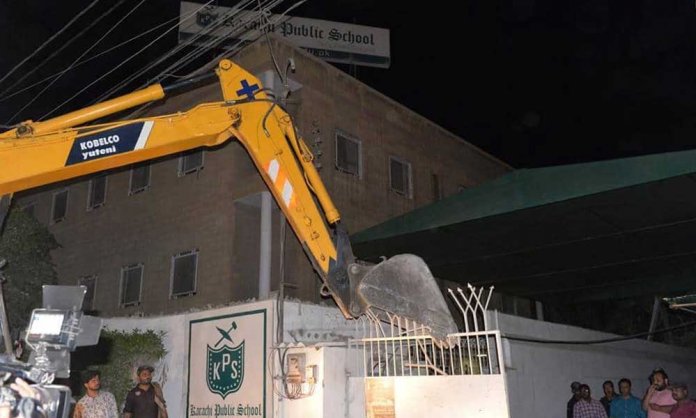 The Government of Sindh has once again hit back at private institutes in a pursuit to bring an end to the mafia which has taken over the educational system of the province.
Reportedly, the Sindh Building Control Authority (SBCA) has issued a notification to the educational institutes which are operating in residential areas.
The schools have been warned that if they are not relocated, they will be either demolished or sealed.
Reportedly, it is being claimed that 99% of educational institutes (5,000 schools) in the city are functional on residential plots instead of proper commercial areas.
It further stated that using residential plot lease for commercial purposes is illegal.
Private school owners and businessmen who are operating illegally have been given a 30-day ultimatum to move out. If not complied with, their properties will be lockdown and any violations to the building will be dozed over.
On the other hand, many restaurants in DHA and towards Clifton are also reportedly closing down including Cafe Flo, Koel, Xanders, and others. Schools belonging in the area, including Nixor College, have also been warned.
Karachi Public School's Playground Taken Down
While private schools have been warned, the anti-encroachment drive has been taken forward. In PECHS Block 2, bulldozers knocked down the Kindergarten play area belonging to Karachi Public School while cleaning up the street right next to it.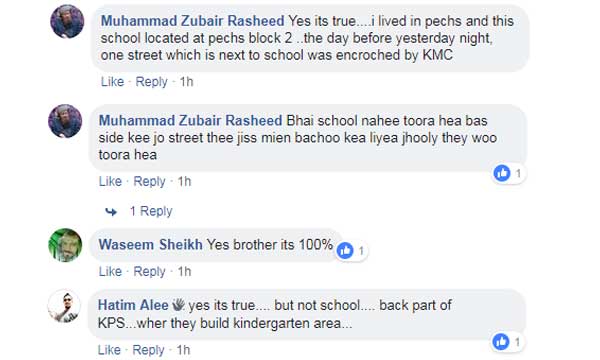 Private Schools Registrations Suspended Over Fee-Hike
High-end schools had their registrations suspended overtaking more than 5% of the fee. The government had allocated 3 months to these schools to return the excess amount back to the parents, failure to comply will result in the permanent ban on registrations.
What do you think of this decision?
Stay tuned to Brandsynario for more news and updates.
Foundation Public School & Head Start School System Registrations Suspended by Sindh Government