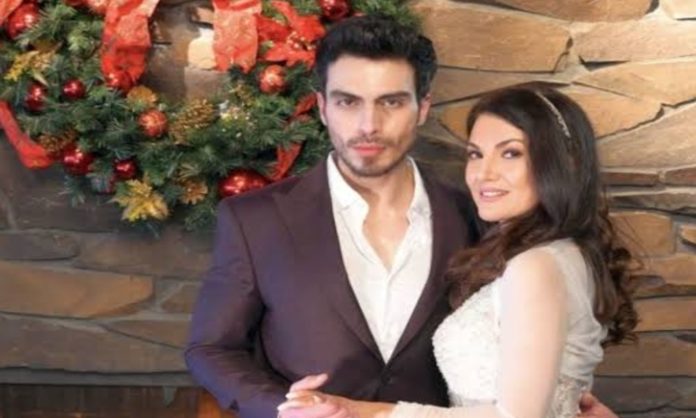 British-Pakistani journalist Reham Khan recently addressed Twitter users disseminating misinformation about her marriage to Mirza Bilal after a viral tweet suggested that Reham Khan has parted ways with her current husband.
In her recent statement, the journalist acknowledged awareness of those spreading false news about her personal lifed adding that she doesn't consider them significant.
Reham Khan Shuts Down Divorce Rumours
Reham's latest video on Twitter started on a serious note when she mentioned coming across rumours about her divorce on social media, adding that she had been receiving calls from people who were concerned about her divorce.
"I have faced many trials in my life. It is a good feeling to have people care for you in your trying time and being concerned for you. However, sometimes I felt that my family was never concerned for me in the same way."
The tone of the video changed drastically as her husband joined in while sharing the tweets and unverified accounts people were using to spread fake news of their divorce on social media. Reham then added that she is well aware of individuals attempting to defame her through such underhanded tactics.
"If I get married 12 times or get divorced 12 times, it's no one's business. Whether I get married and divorced twelve times, it's not anyone's business. Frankly, I don't give a damn."
An important personal announcement pic.twitter.com/quZNtPowQm

— Reham Khan (@RehamKhan1) November 11, 2023
Read More: Sorry, Not Sorry: Here's What's Wrong with Ayeza Khan's Apology
Reham later in her video urged people to work on their marriages and careers rather than spending time nitpicking on social media.
"My married life is none of anyone's bloody business. If only you could dedicate the same amount of attention to your own lives, your careers, your children, or even your sister's marriage, the world would be a much better place."
Further adding "I couldn't watch your reactions and tweets on social media since my husband is very demanding, I'm sorry if you couldn't get a good night's sleep but I was blissfully sleeping."
Read More: Ayeza Khan Confuses Fans With Her Latest Instagram Story
Stay tuned to Brandsynario for the latest news and updates.