Celebrities often get called out by fans and followers. With the increased use of social media, calling out has become a rather regular phenomenon. Most of the time, however, it is hard to figure out whether the celebrities are being called out for the right reasons or not. Iffat Omar is one such celebrity.
Read More: Iffat Omar Apologizes After Receiving Major Backlash
The makeup-free selfie
In the past, she was called out for using her connections to get the covid vaccine out of turn (allegedly). If she was out of turn, netizens singling her out was justified. But it seems that it is the time where they feel entitled to target celebrities at any and everything. The celebrity in question is currently gathering hate for uploading a makeup-free selfie on Instagram.
The post just erupted with comments full of hate. To some, Iffat Omar replied, and some she just let go.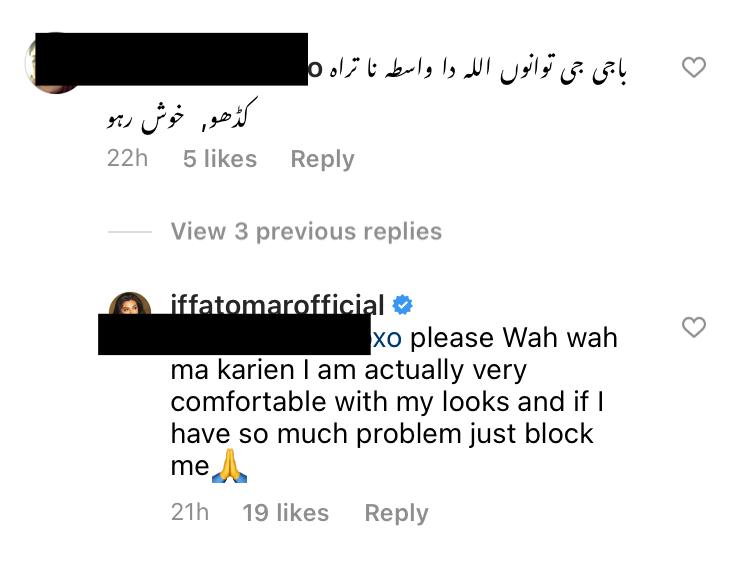 Iffat Omar uploaded another selfie in the past
While people did not like the makeup-free selfie as you can see from the comments, one could say that they would like the makeup selfie. But here is the cherry on top. She got an almost similar response on the post she uploaded that was laced with the mainstream definition of makeup.
Can you imagine the comments that Iffat got at the picture? Have a look: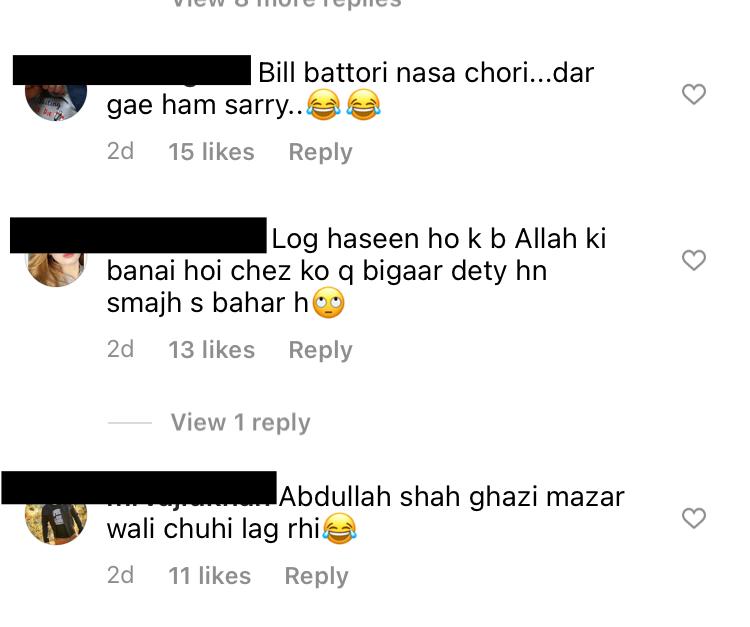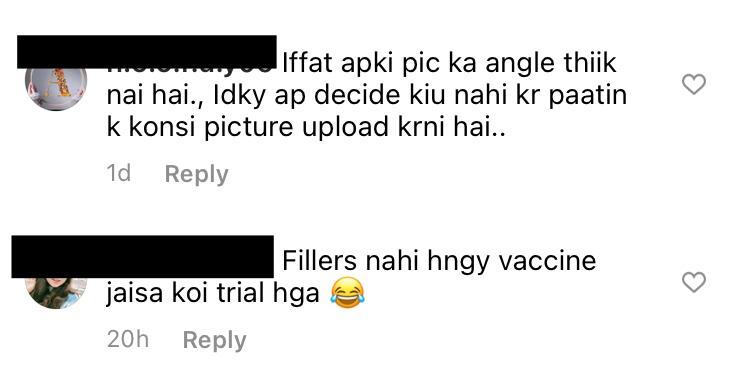 This now begs the question what makes the netizens happy? If it is a makeup-free selfie, it doesn't sit well with the followers. If it is a make-up laced selfie, it doesn't sit well with the followers. In fact, it is not only the makeup that angers the netizens. If you find a female celebrity in an intimate photoshoot with another male celebrity, they get angered by it. And if the celebrity gets captured in an intimate pose with her husband, that too sparks online debate.
Read More: Iffat Omar's Insensitive Comment Over Bollywood Actress's Death
So, how do we tackle this issue is the question? Some celebrities only are seen talking about how publications could stop giving the trolls the limelight. But here is the thing, not all trolls get the coverage. Yet, the trolls continue to do so. Is it then really the fault of publications or is it high time the netizens corrected their behaviour?
Stay tuned to Brandsynario for the latest news and updates!