On September 13, 2021, at the New Office Product Launch Conference, Huawei introduced its first Smart Printer, the PixLab X1. The Harmony OS power's this new printer, and features can be used by remote controlling.
Cost And Built 
According to the information, the Huawei PixLab X1 printer costs 1899 yuan (US$294) and supports two cartridges, 99 yuan and 299 yuan cartridges. The touch panel remains hidden until you touch the black screen surface and wake the printer.
The Huawei PixLab X1 features 367 mm (length) x 320 mm (width) x 288 mm (height) dimensions, 9.450 kg weight. it has 512MB of RAM and 4GB of storage.
A USB 2.0 port, a 10/100 M Base-TX port, Bluetooth 5.0, and Wi-Fi 5. With the help of the printer, NFC features, you can connect your phone with a single tap to share files.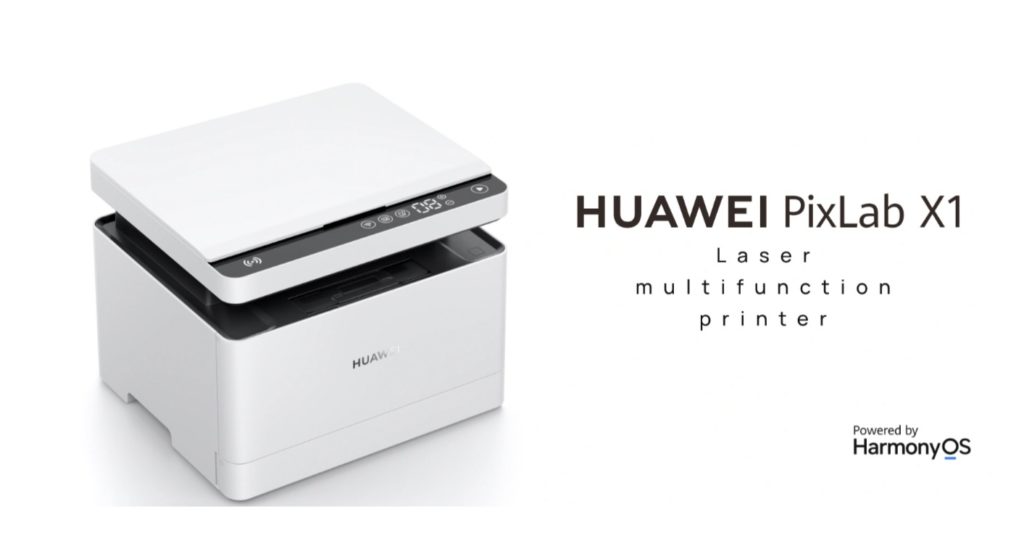 Product Specifications 
The PixLab X1 uses a high-speed engine that can print up to 28 pages per minute. The printer also supports automatic duplex printing, all-in-one printing, copying and scanning, and color scanning up to 1200DPI resolution. The PixLab X1 is a laser printer that can only print in black and white. When scanning documents such as ID cards, the printer will automatically correct the card's orientation if positioned randomly.
Read More: 5 Phones Of 2021 That Are Worth Buying Under Rs. 30,000
Supporting Gadgets 
Along with the smart printer, the Chinese tech giant will also introduce more new products, including Huawei Nova 9 and an All-in-one PC. All these new gadgets will be unveiled this month.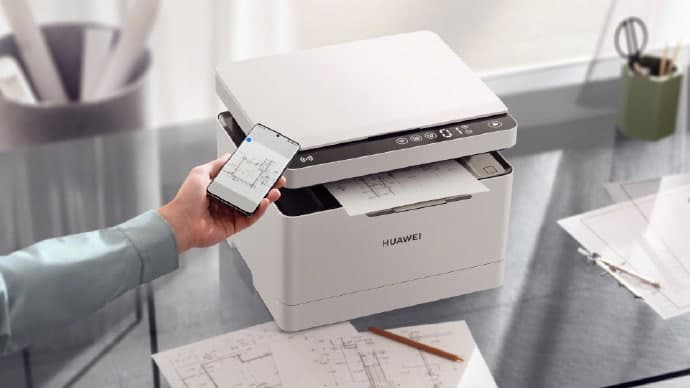 According to the latest information, Huawei has an adequate supply of the upcoming Nova 9 smartphone, and it will be launched in late September. Although, this handset will be featuring 4, just like the P50 phones.
Read More: LG Announces New Foldable Screen With Creaseless Technology
This handset will be available in all of the Huawei flagship stores in China, and its supply will be more than that of the P50 series. Being a flagship device, the Nova 9 will come with many premium features such as an OLED display, Kirin 990E SoC, 4500mAh battery, and more.
Furthermore, this smartphone will come pre-packed with the new HarmonyOS 2.1 operating system, and it will equip a quad rear camera setup in a cylindrical module.
Stay tuned to Brandsynario for the latest news and updates.