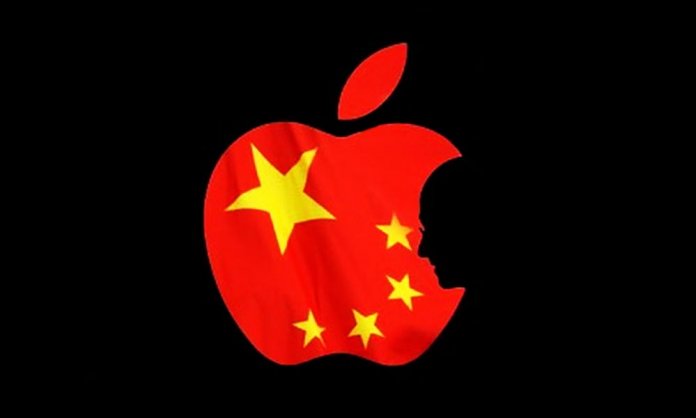 The Huawei ban in the US has lead to a series of consequences to a number of businesses in the tech and telecom sector.
Not only has the ban caused trouble for many other companies, but it has also started another conversation, Apple's fate!
Many individuals, analysts, and professionals are discussing what is Apple's fate in China? The tech giant is already having a hard time in the country and sales and demand has witnessed a decrease.
If Huawei founder Dr. Ren Zhengfei takes a stand against the US-based brand than this will start a tech war on a whole new level. During an interview with Bloomberg, Zhengfei said he would "be the first to protest" if China were to impose a similar ban on Apple's US-made iPhone devices in China.
This shows that he has no interest in taking revenge, in fact, he has mentioned that the decision has made Huawei more active and more serious about business. The tech company had anticipated the move thus has created its own OS as a backup plan.
 Apple is the world's leading company. If there was no Apple, there would be no mobile internet. If there was no Apple to help show us the world, we would not see the beauty of this world. Apple is my teacher – it's advancing in front of us. As a student, why should I oppose my teacher? I would never do that -Huawei Founder Dr. Ren Zhengfei
Huawei overtook Apple to become the second biggest smartphone maker right behind Samsung just under a year ago. Zhengfei believes that Huawei can still grow and prosper despite the US ban as everything is not about profit and just surviving.
Of the chips we've been using, half are from US companies and a half we produce ourselves. If the US imposes further restrictions on us, we'll reduce our purchases from the US and use more of our own chips, -Zhengfei reasoned
Rewind back to just a couple year ago, in mid-2016, Chinese youth had smashed, burnt, and thrown away their iPhone in the form of a protest against the US. Tim Cook has never shy-away from his views about seeing China as Apple's future biggest customer.
Huawei Trolls Apple by Giving Out Free Power Banks To iPhone Fans!
However, after the youth called in the protest, not only did they replace the iPhone, but had forced China to shut down the iBook Store, iTunes Movies, and highly impacted the sales.
The Chinese public, as optimistic and positive as they are, are deeply patriotic and nationalistic, especially people who are younger.

Apple is very closely associated with the United States, and you are seeing people picking the closest symbol they can think of to demonstrate against. -James Roy of the research firm China Market Research Group
Now imagine, if Huawei does root for a ban on Apple in China, not only would the youth join in, the country will be united once again meaning that Apple's vision of China as their biggest customer goes down the drain along with their profits.
We already knew that Apple products being manufactured in China will cost cheaper than being completely manufactured in the states.
According to Seeking Alpha, if China doesn't ban iPhones, nationalism alone may consume 3-5% Apple's revenue in the next 12 months and decrease Apple stock price by 6%. The fact that Apple's stock only lost 5-6% since the wake of the Huawei ban suggests that the market does not believe China will ban iPhones.
Time will tell which way the situation turns. What do you think about the fate of both brands?
Stay tuned to Brandsynario for more news and updates.