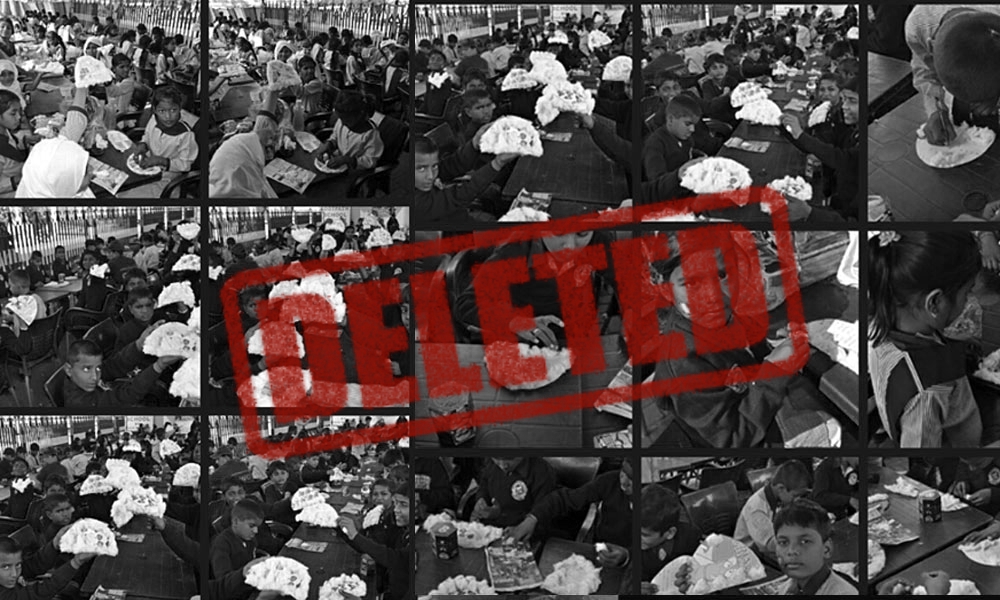 Accidently deleted your favourite picture with the family? Or a very memorable picture with your better half which was only on your Android phone? No worries, even deleted images can now be recovered with ease so that you do not have to feel a bottomless pit in your stomach.
Want to recover those lost images? Here's how:
Software
Step 1- Connect Your Memory Card to the System
You can either manually insert the SD card using an adapter in your laptop, or use a memory card reader to help.
Step 2- Choose a Software Program
There are plenty of different recovery software you can download to help you recover your deleted images, for this article, we will refer to one of them called 'EaseUS MobiSaver for Android'. Once you have found the software (EaseUS or of choice) install it and complete the installation.
Step 3- Developer's Option
Enable USB Debugging from the developer's option. This can be done by 4 simple steps
Open Settings> About> Software Information> More.
Then tap "Build number" seven times to enable Developer options. …
Go back to 'Settings' menu and now you'll be able to see "Developer options" there.
Tap it and turn on USB Debugging from the menu on the next screen.
Step 4- Launch the Application
Launch the application. Now, you can observe the device name displayed when connected successfully. Simply, click on "Start".
Step 5- Analyzing
The software will start analysing the data that can be recovered and at the same time it would display the data found along with the category it belongs to (like – media, documents, contacts and so on.)
Step 6- Choose Recover Option
Once the scan has been completed you can mark multiple photos and click on "Recover". So, now you have successfully recovered the deleted photos.
Applications
Google Play Store has thousands of applications for various uses. For those who do not want to download software to their system can option for recovery applications. Two of the most famous applications available are 'DigDeep Image Recovery' (for rooted and non-rooted devices) and 'DiskDigger Photo Recovery' (rooted/non-rooted).
DigDeep Image Recovery
As soon as you launch the app, it would start searching for the deleted photos. In my case, it completed the search in a couple of seconds but the time required to complete the scan would vary.
After the search completes, tap on a folder and then select the images to recover as shown in the image above.
Note: It displays quite a few images that already exist on your device. So, there is nothing to worry about if you observe the same.
DiskDigger Photo Recovery
DiskDigger has two versions available, one is free of cost while the premium service costs $2.99 USD. Revcovering lost images does not require for the user to purchase the premium version of the application, so they can use it free of cost.
When you launch the app, you will be able to multiple memory partitions. You have to select the one from which you want to recover the deleted photos. Let us take a look at how you can do that.
Step #1: Launch the app and select the desired memory partition.
Step #2: Select the type of files you want to recover. In this case, select JPG, PNG, and GIF (optional).
Step #3: Now, click on the "OK" button to start searching for the deleted photos.
Step #4: It would take a couple of minutes (here, 5 minutes) to complete the scan. After it is complete, you can mark the images you want to restore and click on "Recover" or you can select all of the images at once and then click on "Recover".
Note: We have used the DiskDigger Pro version. If the free version does not work as expected, consider using the pro version to help recover deleted photos on Android.
Google Photos
It is good if you have kept a backup on Google Photos If you use Google Photos as the primary gallery application on your device, then you can simply head on to the "Trash" and select the photos you want to restore as shown in the image below to recover what you lost.
Stay tuned to Brandsynario for more new and updates.