With the year 2021 starting, it has already disappointed us as the Coronavirus didn't just magically vanish by the end of 2020 as we had anticipated. It mutated into a new version of Coronavirus, found in the UK; known to spread faster than its earlier version as told by the health professionals.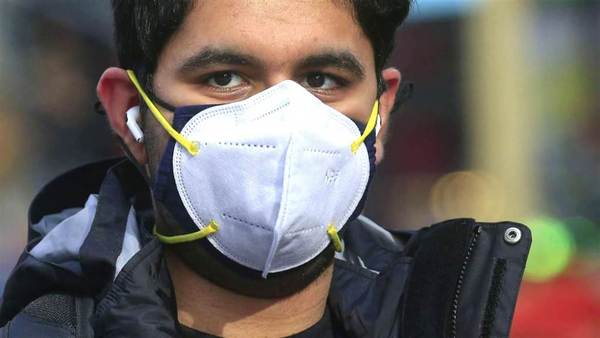 Is Double-Masking Effective In Protecting Yourself From Getting Infected?
Soon after the virus emerged, many people opted for masking. The governments made it mandatory for people to wear masks, wash or sanitize their hands and maintain social distancing. The health professionals recommended wearing masks as the infected person could potentially release their particles into the air. Many people recommended wearing two masks as an added precaution, and this method has been becoming increasingly famous as the pandemic has become a part of our everyday life.
Dr. Anthony Fauci, who is a well-reputed American scientist and immunologist who was the front-face of the government of the United States in their fight against the pandemic, also favored the method of double masking and endorsed it by referring to it as "common sense" since two layers are better than one.
How To Double-Mask Yourself To Save Yourself From Getting Infected:
To wear a double-mask, you have first to wear the first mask in a way that it covers your nostrils and your mouth.
After that, you'd have to put on a second mask over the mask you were initially wearing and ensure that it is placed in a way that your nostrils and mouth are double-covered properly.
Does This Double-Masking Prevent You From Getting Infected: Numerous scientists and health professionals have recommended doing double-masking; however, it is not 100% guaranteed to protect you, and just because you wear a double-mask, it does not mean that you are forever protected from the virus.
As per the CEO of BioNTech, the coronavirus is not going away anywhere for the next decade. Therefore it is recommended to maintain the SOPs to minimize the impact of the virus.
Even though the vaccines have been made and approved by the authorities and various governments allowing them to be injected, there are certain facts you might want to know about them.
Double-masking is a well-added precaution to prevent yourself and your loved ones from getting infected with the coronavirus. However, it is not a permanent solution and doesn't guarantee that you'd not get infected.
Would you be opting for double-masks in the future? How have you adapted to the pandemic? Let us know under the comments.
Follow Brandsynario for more news & updates.