The meta-owned app Instagram has landed a new feature called 'Notes'. Needless to say, the feature didn't sit well with a majority of the users, and here's a way to remove it. So, if you are in the same boat, follow our guide to remove the Instagram notes that appear annoyingly in your DM section.
The new feature to share a 24-hour status with your friends has been tested by Meta for months now. However, the feature was officially launched in the USA and other countries with the app's latest update on 13th December. The new feature lets you share your thoughts with your followers. A note can comprise a maximum length of up to 60 characters using a combination of text and emojis.
You can also essentially reply to a note by clicking on the text and it will land your reply straight to the DM section of the follower.
How To Mute Instagram Notes
Luckily there's a way to mute Instagram notes the same way you can mute Instagram stories on your social media account. However, the feature isn't an official update but more of a hack that lets you do the same thing.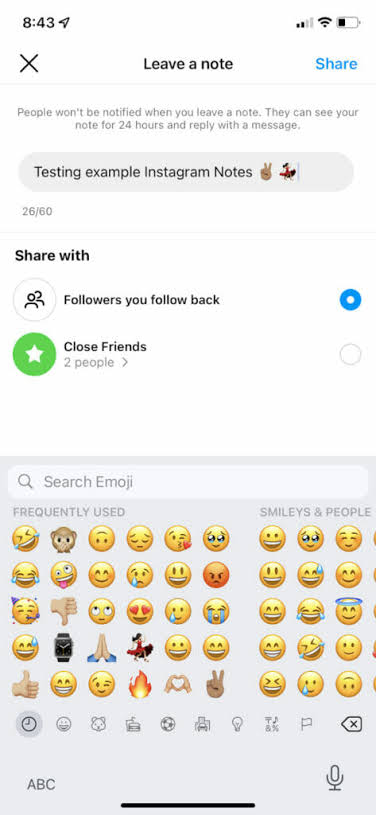 Read More: Most Downloaded Apps Of 2022 
Open your Instagram account and go straight to the DM section of your account.
On the top of the page, you can find the notes from your followers where the online followers are usually visible.
Long press on the note and you can see a menu tab appearing.
The 'Mute Notes' option appears in the section.
You can click on the option to mute the notes from the specific follower.
Now you won't be able to see any notes from a muted account.
If you wish to mute more notes you will have to do so individually for all followers.
However, if you want to leave a note for your followers just head to the inbox page, tap Notes, and press 'Leave a note'. Follow by typing your message in the 'Share what's on your mind' section. You can also choose to share a Note with all the followers who you follow back or just your close friends.
What are your thoughts regarding the new Instagram feature? Whether you like it or not, share your views in the comments below.
Read More: Top 10 Best Free Fitness Apps, Podcasts, and YouTube Channels That You Can Utilise The Right Way
Stay tuned to Brandsynario for the latest news and updates.