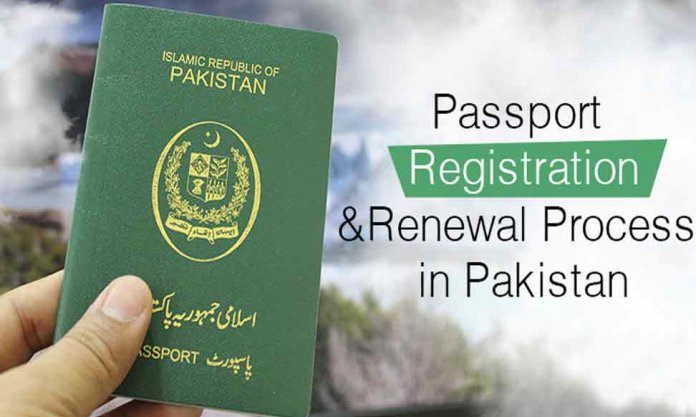 Hate standing in those long lines at the passport office every time you have to go for a renewal? Can't stand all that pushing and tedious procedure? Well, here's some good news for you!
An e-Service portal has been introduced by the Government of Pakistan for passport renewal.
Citizens can now access the portal and apply online for their passports without all that hassle. And for those Pakistani citizens living abroad? Not to worry – you are covered by this portal as well!
For those whose passports have seven months or less validity can still apply in the renewal category.
It is, however, advised to select the passport office nearest to you if the authorities call you in for an interview.
World's Most Powerful Passports of 2018: Pakistan Ranks Low Again
Requirements for Online Pakistani Passport Renewal
If you are planning to apply through the portal, it is important that you have the following documents ready:
Supporting documents
Photograph up to 5MB captured as explained in the Photograph Tutorial.
Fingerprint form, filled as explained in the Fingerprint Tutorial.
Valid Credit Card/Debit Card for online payment of your application fee
How to Apply Online
Click on the Get Started button.
Register your account :

In case you are within Pakistan, an SMS and email code will be sent to you for registration.
In case you are abroad all required codes will be sent via email only.
NOTE: Users already registered in Pak-identity system can log in with their registered Pak-identity "Username" and "Password"
Create an application for Renewal of your machine-readable passport and provide details for your application.
Provide your address for machine-readable passport delivery.
Pay Fee through a Credit Card/Debit Card.
NOTE: DGI&P has a NO REFUND POLICY against any application initiated/submitted for issuance of the Machine-readable passport. The applicant is requested to thoroughly review the information and guidelines provided on the website
Provide the required personal details.
NOTE: Currently the home delivery option is only available for a limited number of countries.
Provide your present and permanent addresses.
Upload your photograph.
Upload the supporting documents required by the application.
Download the form, capture the 4 fingerprints asked by the system.
Set the scanner at 600 DPI, JPEG/JPG, and Grayscale. Scan and upload the form.
Review the information you provided, sign the declaration and then submit the application.
Document Guidelines
Type of files
Following are the types of files that are accepted:
Size of files
Following are the acceptable sizes of file types:
Supporting document: 1MB
Fingerprint Form: 3MB
Photograph: 5MB
For more information or to apply online for passport renewal, you can visit the official website https://onlinemrp.dgip.gov.pk/15
Are you just as glad as we are about this initiative?
Stay tuned to Brandsynario for more news and updates.