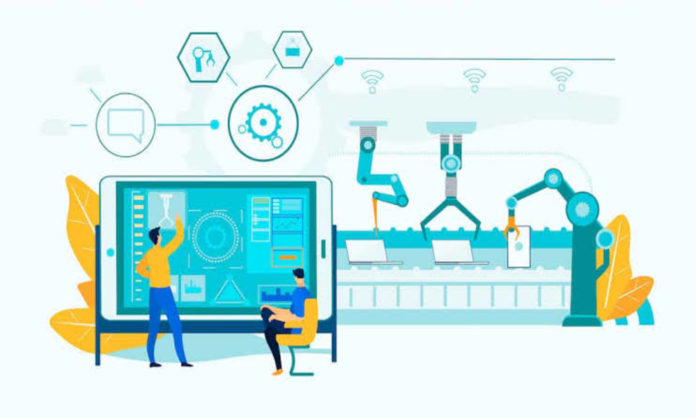 ​Smart manufacturing refers to this cluster of technological improvements. We've seen an array of ways food and beverage manufacturing can benefit — and there are many different points of entry. Because smart manufacturing relies on digital technologies to create efficiencies and flexibilities in machinery, data, supply chain, personnel and more, a brand can focus on solving any one of many pain points.
Digital technology has revolutionized manufacturing and ushered in a myriad of changes that boost efficiency as well as growth. The processes and technology are customizable, empowering every brand to create a roadmap for achieving its business goals.
Smart Manufacturing – Smart Solutions 
Smart Manufacturing systems use open interoperable APIs allowing manufacturers to quickly change equipment, process flow, product configuration, labels, as well as packaging. A smart factory uses modular solutions and systems that can easily help to scale up or down production. Meanwhile, introduce new products, create one-off production runs, or create high-mix manufacturing opportunities. This agility makes the organization adaptable to changing demand and more resilient to handle market disruptions.
Read More: Are Shein Workers Leaving Secret Messages On Clothing Tags?
Reduction In Green House Emissions 
IoT services can help design energy and CO2 emission to enhance services in the manufacturing process while addressing the complex energy consumptions.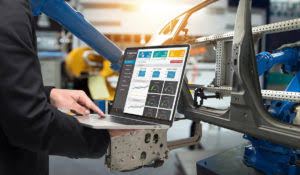 Greentelligent manufacturing can leverage carbon emission as an ingredient to design the entire supply chain. From a consumer viewpoint, producers are not actively working to reduce emissions. While consumers, instead, should assume responsibility for choosing the best strategies and policies by showing a preference for eco-friendly producers. IoT techniques and digital supply chain connect the entire supply chain, from raw material suppliers to customers and pricing the products considering the environmental costs to morph the market dynamically. Other pricing strategies to encourage greener development are carbon taxes and emissions trading systems (ETS).
Read More: How Were These Famous Logos Conceptualized? 
Smart Manufacturing is good for the environment by reducing the waste of resources and energy consumption. Energy is directly utilized as processes are optimized based on energy usage insights. As well as, it is indirectly reserved as a waste of resources is reduced by reducing defects, scrap, and overproduction of inventory in a more efficient supply chain.
While some energy requires renewable sources, many still utilize fossil fuels (coal, natural gas, and petroleum). Reducing energy consumption reduces carbon emissions for a healthier planet and improves quality of life.
Stay tuned to Brandsynario for the latest news and updates.