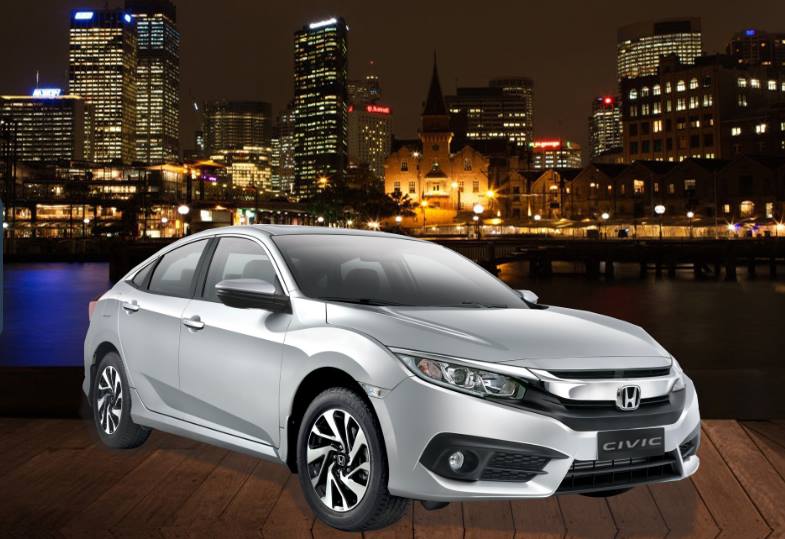 Honda Civic 2016 has finally arrived in Pakistan and social media is abuzz with people discussing the specs, features and quality of the highly anticipated car of 2016. The latest model is the first American designed Civic which is why people in Pakistan were anxiously waiting for its launch since last year. However, the reviews of the new Honda Civic 2016 reveal that the car was over hyped and not exactly what they were looking for.
Apparently, by the looks of it, the car is an absolute beauty with a chic exterior, but all that glitters is no gold! The quality of the car's exterior is below standard. The paint finish and welds joints are horrible if you examine them closely, as if the car has been assembled in a local workshop.
Honda Civic 2016 Low-Quality Exterior
A number of photos of Honda Civic 2016 are all over social media, revealing the bad build quality of this pretty expensive car. Some of the pictures specify that the paint does not cover all the welding joints.
PHOTOS: PakWheels.Com
The paint and the welds are not the only problems- misalignment is also a major issue. A number of customers have complained about the misaligned body of the car after proper inspection. You can see in one of the pictures that the car's bonnet is not aligned.
If you consider the whopping Rs 3 million price of the Honda Civic 2016, it is simply not worth it. The low level of crafting, it seems has been done in a hurry and that too with an inferior quality material- Honda failed to maintain the quality and standard.
Customers are reacting against the substandard exterior of Honda Civic 2016 all over social media.
The overall quality of the product is also questionable in terms of durability. Many Pakistani customers raised concerns over the monopoly of Honda and other local manufacturers in Pakistan's automobile market, blaming the government that has given a free hand to them.
Stay tuned to Brandsynario for more updates.