The Aiman and Minal duo is always up to something with their husbands! The four of them must have been at some gathering and Aiman and Muneeb Butt were just doing the regular couple-y things when Ahsan Mohsin Ikram added his touch. The picture has gone viral since then and netizens have labelled Ahsan Mohsin something very… hilarious?
Read more: "I Dream Of A Liberal Pakistan," Says Ahsan Mohsin To A Troll
What's Going On?
Aiman Khan and Muneeb Butt must be getting their pictures taken. Both of them are dressed to impress and look every bit of a power couple! The vibe is definitely chirpy and fun. However, in the background is a photo bomber who stole the couple's romantic and photogenic moment. Ahsan Mohsin Ikram did not want to have them enjoy their moment peacefully so he forced himself into it. Have a look at the photo:
View this post on Instagram
What Are People Calling Ahsan Mohsin & Why?
Aiman Khan realized that the picture was nothing less of entertaining and so she seized the moment! She captioned her photo asking for caption suggestions and netizens took the baton a bit too far. Netizens not only made fun of Ahsan Mohsin Ikram for ruining a couple's good ol' romantic moment, but they also made fun of the couple for leaving their daughter elsewhere. Where was Minal Khan though? Have a look at the comments here: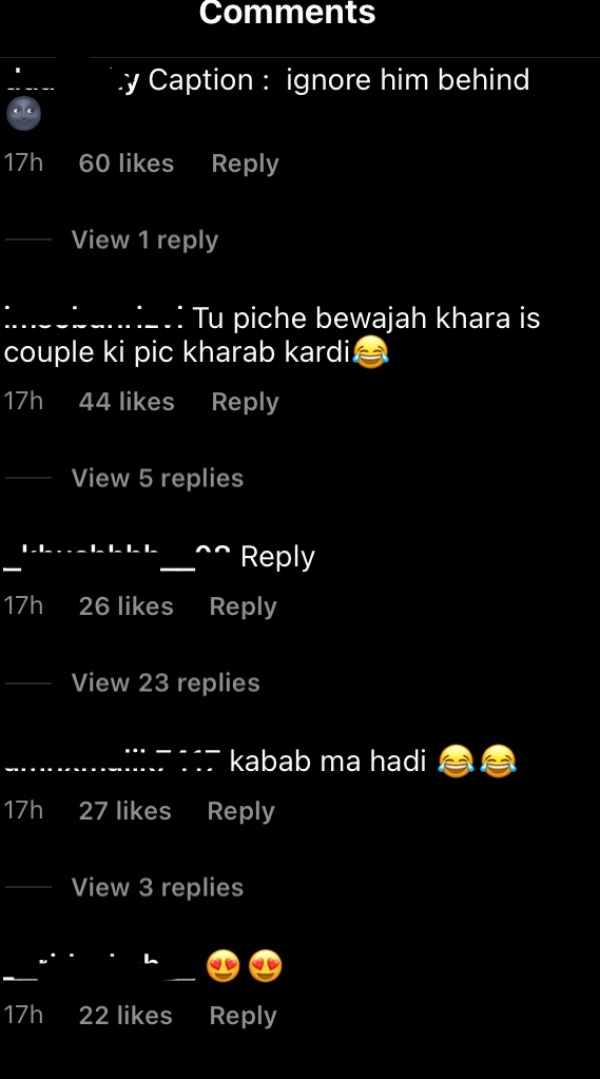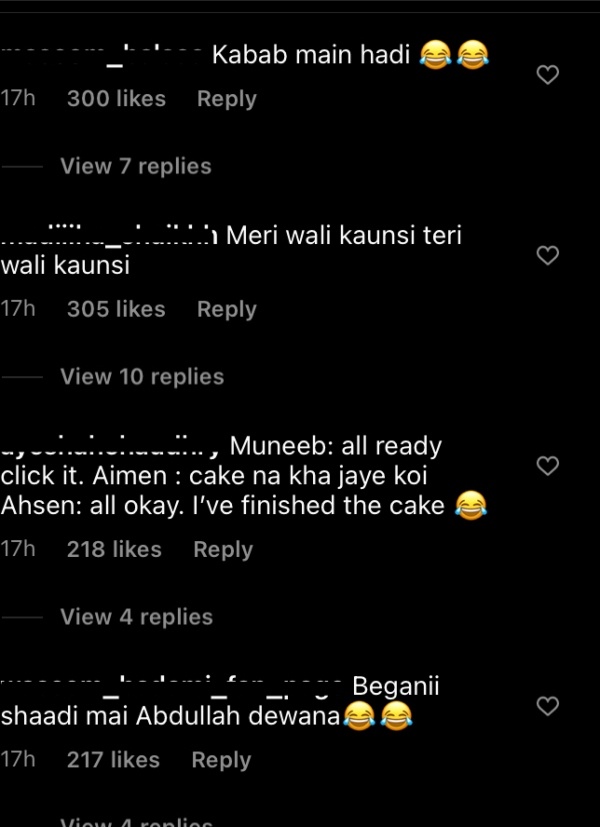 Party Monsters
This clan is always out and about, putting dressed-up photos on their grams. We wonder how they have this much time to socialize and also how do they manage it with their work? Just recently, Minal Khan and Ahsan Mohsin were snapped at a party. The same party where Ahsan Mohsin Ikram got the label of being a nashai! Now it's this party where he's being called a "kabab mai haddi".
View this post on Instagram
Ahsan Mohsin Ikram's Unapologetic Personality
This guy has been hounded by netizens several times for his actions but he never succumbs to their pressure. When he was criticized on his honeymoon, he slapped Pakistanis with his "I dream of a liberal Pakistan" comment. When people accused him of being a nashai (druggie) at his bachelor party, he put up more pictures online that only cemented his label.
One thing is for sure: the clan has a great bond amongst themselves and they're not afraid to show it.
Read more: Netizens Are All Asking Ahsan Mohsin's Father The Same Question
Stay tuned to Brandsynario for the latest news and updates.