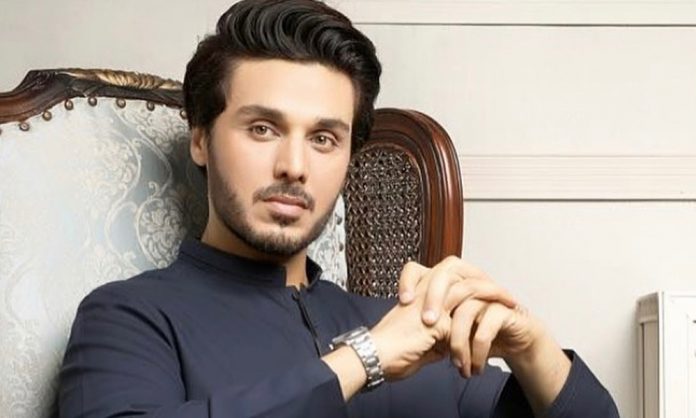 Ahsan Khan is that versatile Pakistani superstar who has a huge portfolio of successful projects to his credits.
He has created ripples in Pakistan's entertainment industry with his iconic roles in Vasl, Dastaan, Udaari, and Mirat Ul Uroos. Not to forget, he has made his mark on silver screen too with movies like Ghar Kab Aao Gay and Chupan Chupai.
It's not just his debonair looks that make his fans fall in love with him. Khan's excellence in acting and down-to-earth nature adds to his charm. One is compelled to watch him and appreciate his acting trysts.
Ahsan Khan is Being Loved by this Bollywood Celebrity [Watch Video]
Recently, Ahsan Khan was in London to attend the International Pakistan Prestige Awards (IPPA) 2018. So much so, he even made us proud by bagging the 'Star Of The Year' award.
As he is an actor with powerful opinions and strong views, Khan was interviewed by BBC about his take on PEMRA's warning to Pakistani dramas.
Always representing Pakistan in a dignified manner, the hero spoke his heart out how important it is to educate the masses on sensitive subjects.
Social media reacted to his video in the most shocking way. It was heartbreaking to see that the actor was ridiculed for flaunting a 'fake' British accent. Meanwhile, his thought-provoking message was ignored and somewhere lost amongst all the hate he received.
For those who are unaware, Ahsan is a British born Pakistani. He was raised in U.K, received his early education in the West and was 12 years old when he came to Pakistan.  As a young student in Lahore, his accent was always made fun of.
After all these years, he still frequently travels to London as his family resides there. So no way Khan was feigning an accent while talking to BBC.
Guess it was a surprise for Pakistani media as they must be hearing him talk in British for the first time.
However, it is a huge responsibility on our end to not make a mimicry out of stars we love so much. These celebrities represent us worldwide and add to the worth of Pakistan. If we, being Pakistanis will troll and judge them, outsiders won't hesitate to shame our icons either.
We love you, Ahsan Khan! More power to the heartthrob.
Also Watch:
https://www.youtube.com/watch?v=MD53aApd-38&t=0s&index=6&list=PLCI5cNz7_MPWew_RhtBESUunrfI_POHnV
Stay tuned to Brandsynario for more updates.