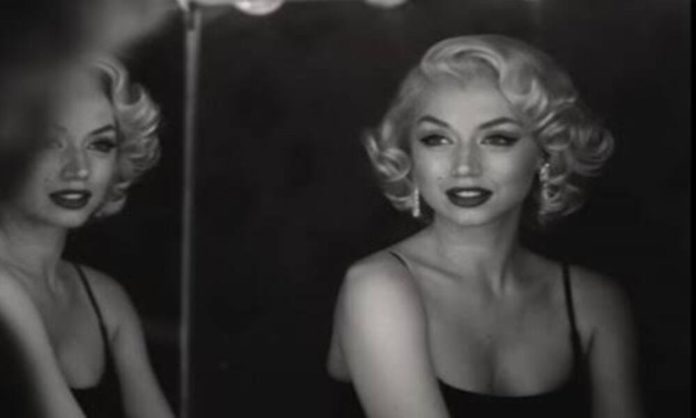 Marilyn Monroe is one of Hollywood's most famous faces. Netflix's new movie Blonde images the person underneath all the glamour. The first trailer for the film, which stars Ana de Armas as Marilyn, debuted on Thursday. The movie shows the trials and tribulations of the star grappling with her fame. Blonde will be released on Netflix on Sept. 28.
Take an exclusive look at the trailer below.
'Blonde' – Biopic 
The NC-17-rated flick, which will premiere in competition on the Lido at this year's Venice film festival, is one of the most anticipated films of the fall season.
Kiwi filmmaker Dominik wrote and directed the film based on the bestselling novel of the same name by five-time Pulitzer Prize finalist Joyce Carol Oates. The film blends fact and fiction to reimagine the life of Monroe, exploring the split between the Hollywood icon's public and private life.
Supporting Cast & Producers
In addition to de Armas, the cast includes Adrien Brody, who stars as Arthur Miller, Bobby Cannavale, Caspar Phillipson, Evan Williams, Toby Huss, Julianne Nicholson, Lily Fisher, Sara Paxton, David Warshofsky, Xavier Samuel, Michael Masini, Spencer Garrett, Chris Lemmon, Rebecca Wisocky, Scoot McNairy, Dan Butler, Garret Dillahunt, Lucy Devito, and Ned Bellamy.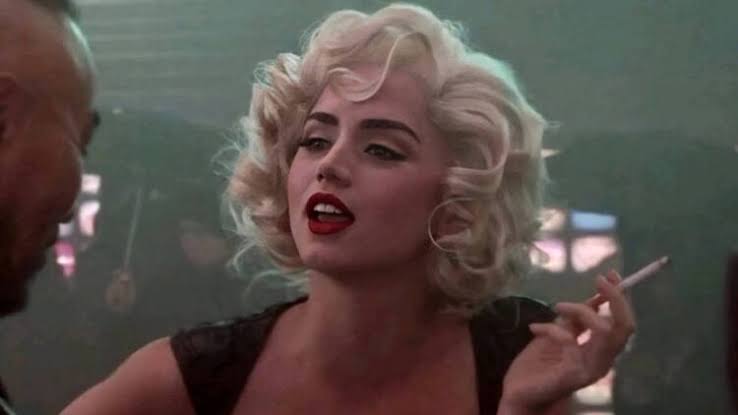 Producers are Brad Pitt, Dede Gardner, Jeremy Kleiner, Tracey Landon, and Scott Robertson, with Christina Oh as Executive Producer.
Read More: The More You Use Facebook, The Worse You Feel, Says Study
The subversive movie is one of the most anticipated titles to compete at the Venice Film Festival. Cannes Film Festival's chief Thierry Fremaux previously said he had been trying to slot it into the 2022 lineup but wasn't able to reach a compromise with Netflix. The streamer hasn't returned to Cannes since 2017 due to the festival's rule that all films competing must have a theatrical release in France.
Described as a feminist film, "Blonde" aims to strike a chord among contemporary audiences.
"We worked on this film for hours, every day for almost a year," de Armas told Netflix Queue earlier about the film.
"I read Joyce's novel, studied hundreds of photographs, videos, audio recordings, films — anything I could get my hands on. An existing photograph inspires every scene. We'd pore over every detail in the photo and debate what was happening in it. The first question was always, 'What was Norma Jeane feeling here?' We wanted to tell the human side of her story. Fame made Marilyn the most visible person in the world, but it also made Norma the most invisible."
Read More: Resident Evil's 3D Billboard Is Leaving People Scared For Life
Stay tuned to Brandsynario for the latest news and updates.