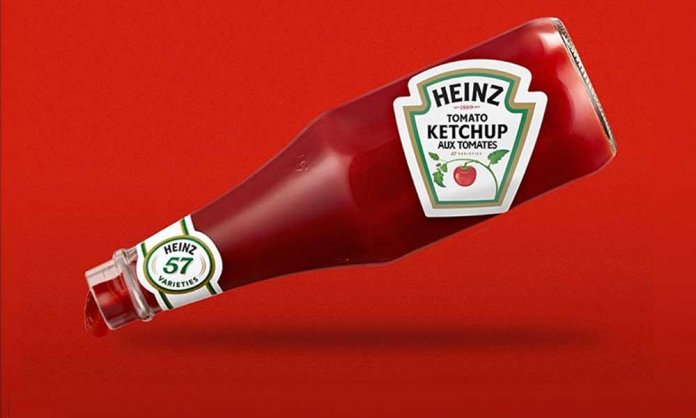 Heinz ketchup was first introduced in 1876. It has been adding flavour to our favourite hot dogs, French fries, burgers and other delights for over a century.
However, it seems that there are still some people who do not truly know how to pour it without making a mess, until now.
Heinz has released a new bottle that tries to educate us on how to finally pour correctly.
The Pour-Perfect bottle features a tilted label at a position that the brand refers to as "the perfect pouring angle."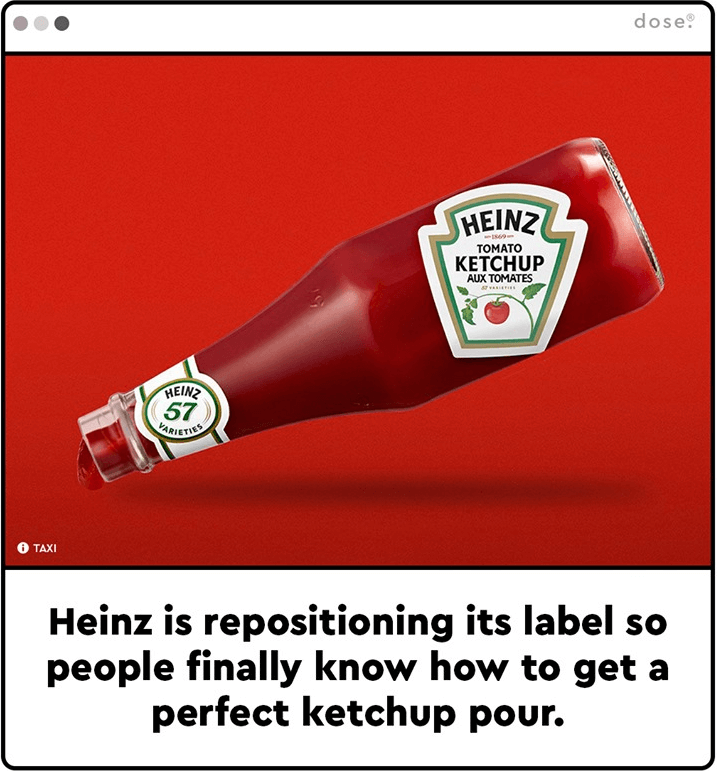 A Heinz Canada spokesperson told Food & Wine that the perfect angle is between 35 and 45 degrees, so you should hold your bottle a little closer to a horizontal position than a vertical one.
The angle allows a generous flow of ketchup that is enough for you to enjoy the flavour. For now, this bottle is only available in Canada.
According to Brian Neumann, senior brand manager at Kraft Heinz Canada, the brand wants to strengthen the emotional connection with the consumers.
"This year, we have focused our marketing on reinforcing the emotional connection fans have with the brand in clever and ownable ways. …We're always thinking of fun, cheeky ways we can highlight the iconic and timeless nature of the product to give our consumers a smile."
https://youtu.be/7E1rjbfkwp4
Sadly, the trick only works for the right-handed lot.
Have a look at the Twitter reactions:
But what about lefties? Heinz food packaging design team still has some work to do to ketchup with inclusivity #sopunny https://t.co/gLGmOsWhfQ

— Wendy Johansson (@uxwendy) September 6, 2019
Clever, especially if you're right-handed and have never used ketchup.

— Justin Warren (@j_sight) September 5, 2019
What about when you come to the last quarter of the ketchup in the bottle 🙄

— Ilona Matijević (@IlonaMatijevic) September 5, 2019
It's clever, but I wonder how people with OCD will react seeing this on the shelves🤔

— Ellie Afonso (@ellieafonso) September 5, 2019
Pretty clever: Heinz Canada tried positioning the label on some of its ketchup bottles to be upright "only at the exact angle for optimum pouring." Does look a bit weird on the store shelves, though! via @Nappyvalleygirl https://t.co/BH3tLID0Au pic.twitter.com/kp0YBGMoTu

— Meg Graham (@megancgraham) September 5, 2019
Are you one of those people who have a tough time pouring its ketchup out of glass bottles? If yes, do the math and obtain the perfect pour until these bottles are available in Pakistan.
Share your feedback regarding the repositioning of the label.
Stay tuned to Brandsynario for more news and updates.