HEC has been making quite some progress in terms of making education accessible to as many students as possible. In such an effort, they have been introducing local scholarships as well as foreign scholarships in increasing numbers. This allows education to be more inclusive as students from every socioeconomic class can attain it. Going a step further in this territory of making education inclusive, HEC will be distributing electric chairs to university students.
Read More: HEC & Coursera Partner Up, Launch Phase II Of The DLSEI Program
Electric wheelchair scheme
This is the third round of the scheme initiated under the guidance of the Prime Minister. HEC has already distributed more than 350 electric wheelchairs in the first two rounds. The eligible candidates are people with ambulatory disabilities (a disability that affects the walking ability), and they either should be planning to or be already enrolled in a public-sector university or affiliated colleges in the academic year 2021-2022.
𝐄𝐥𝐞𝐜𝐭𝐫𝐢𝐜 𝐖𝐡𝐞𝐞𝐥𝐜𝐡𝐚𝐢𝐫 Scheme for University Students

Eligible students can apply through https://t.co/v13tuXfrN9

Last Date: November 15, 2021 pic.twitter.com/eZjF4TJPm1

— HEC Pakistan (@hecpkofficial) October 18, 2021
Eligibility criteria
Students can only apply if their disability is physical and permanent, restricting their movement from one place to another. They have one or both legs missing. They cannot cross curbs due to paralysis or due to having lost function in their legs. Moreover, the applicant should also possess a valid certificate of special persons issued by a relevant authority or government institution. They should also be enrolled or in the process of being registered with public sector universities or affiliated colleges in any province including AJK & Gilgit Baltistan.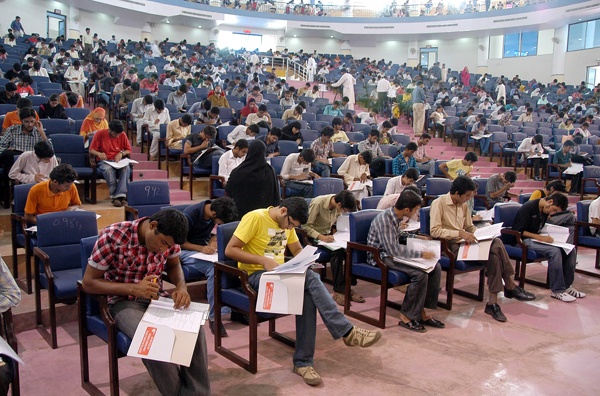 Last but not the least, they should not have already received the wheelchair in any of the first to round.
Read More: HEC To Launch 50,000 Scholarships Under Ehsaas Program
HEC scheme: How to apply
Interested in availing this scheme, the individuals will need to fill out and submit an online application form on the HEC e-portal. The last date to submit it is 15th November 2021. The next step entails taking a printout of the form, attaching relevant documents, and submitting it to their university or college's Vice-Chancellor, Registrar, or the Designated Person for the scheme. The institutions will then forward the forms in one go to the relevant HEC address in Islamabad by December 10th, 2021.
With that, the work will be done. It will now be the task of HEC to distribute the electric wheelchair on merit. The date by which phase 3 will be marked completed has not been mentioned as of yet.
Stay tuned to Brandsynario for the latest news and updates!