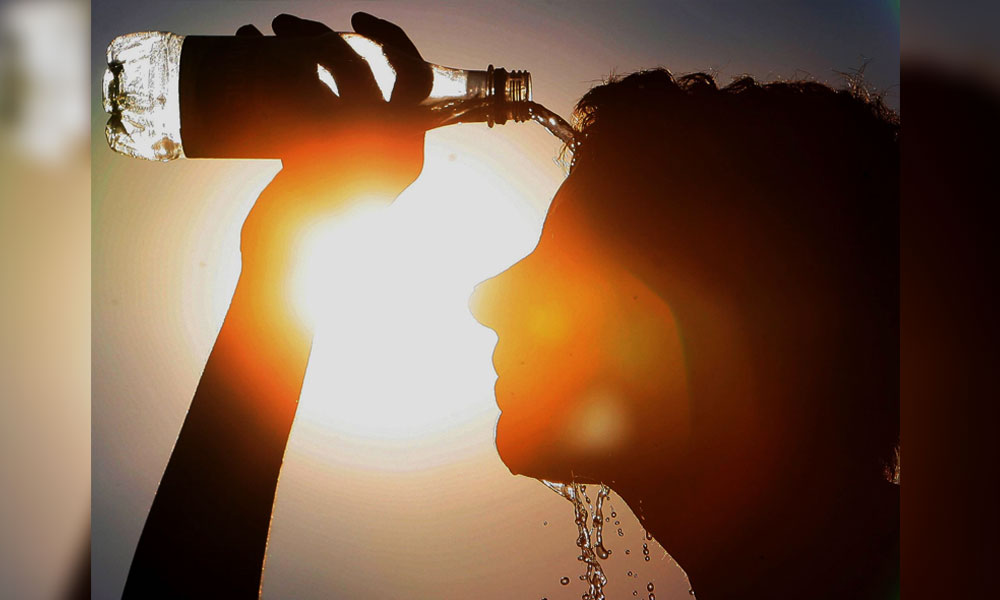 The scorching sun is already killing us and now a new heatwave warning has been released for Karachi!
Instead of respite from this hot and muggy weather, the temperatures are expected to soar in the upcoming days.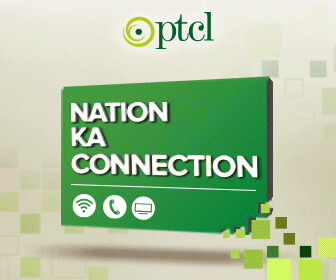 THE Emerging Economies University Rankings 2018: 10 Pakistani Universities Make it to the List
Ramadan Weather Update
Much to our dismay, the latest weather update reveals that a round of extreme heat is all set to hit Karachi from first Ramadan.
According to the report by Weather Updates PK, the heatwave will last for 4-6 days.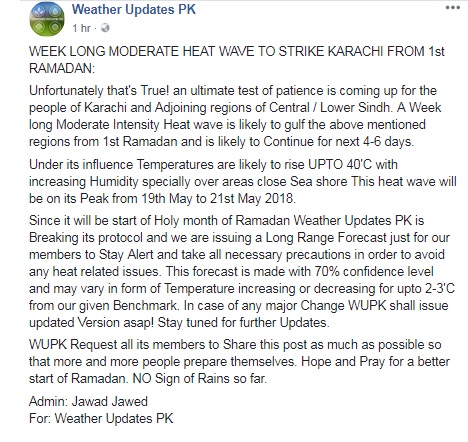 The report warns that the temperature is likely to rise up to 40-degree Celsius. Seems like there are no signs of rain so far and citizens will have to be really careful while fasting during the heatwave.
Speaking to The Express Tribune, Director General PMD Dr. Ghulam Rasul said that the months of May and June would be hotter than usual. According to him,
"There are chances of frequent heat waves during May and June with few showers,"
Precautions during Heat Wave
The hot and dry spell over the next couple of days means that extra precautions are a must. Following are some precautions that one must observe to stay cool during the heat wave.
Stay hydrated and drink as much water as you can
Avoid going outdoors unnecessarily
Keep your house cool and ventilated
Avoid eating hot, oily and heavy food
Apart from that, we suggest that you keep some water outside in shade for birds and animals as they too suffer from extreme heat.
This is not the first time that Karachiites will have to "bear the heat". June 2015 saw the deadliest heat wave resulting in the death of 1200 people and leaving more than 40,000 people suffering from heatstroke and heat exhaustion.