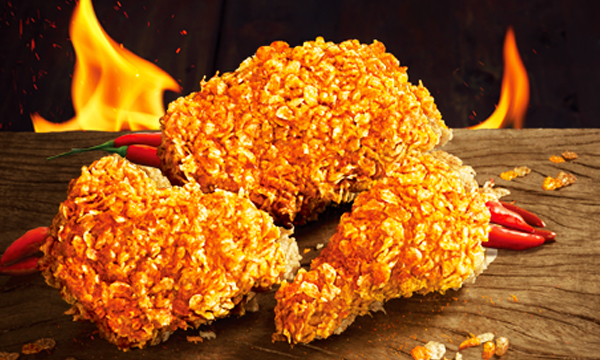 KFC was perhaps the first international fast food chain that opened up in Pakistan and their menu for a while has remained consistent; Offering their signature fried chicken and burgers. Well, you can't really make perfect better, can you? But trust KFC to keep trying. The brand recently launched a new product and from the reviews it has gathered, it seems they have done it right this time around as well!! KFC has once again managed to surprise foodies; Say hello to the Firecracker Chicken!
The New Firecracker chicken is a twist on their regular fried chicken. It's spicier, crunchier and from the look of things, incredibly irresistible. This is just one of the many reviews seen on popular food groups. And as the tagline says 'It's irresistible'! Not sure about you but for me, the breading filled with crispy flakes is the best part about this new innovation.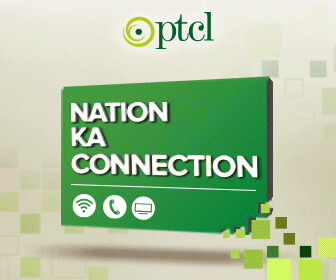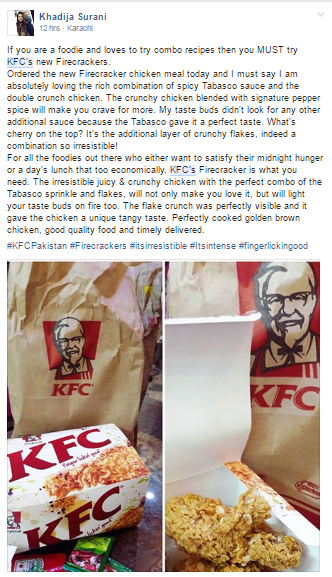 The New Firecracker chicken by KFC Pakistan comes with an extra crispy double crunchy layer withTabasco seasoning, the world's leading pepper sauce brand since 1868. That means it's not only crunchier, it's more flavoursome too! That's all the motivation I need to order some for lunch today.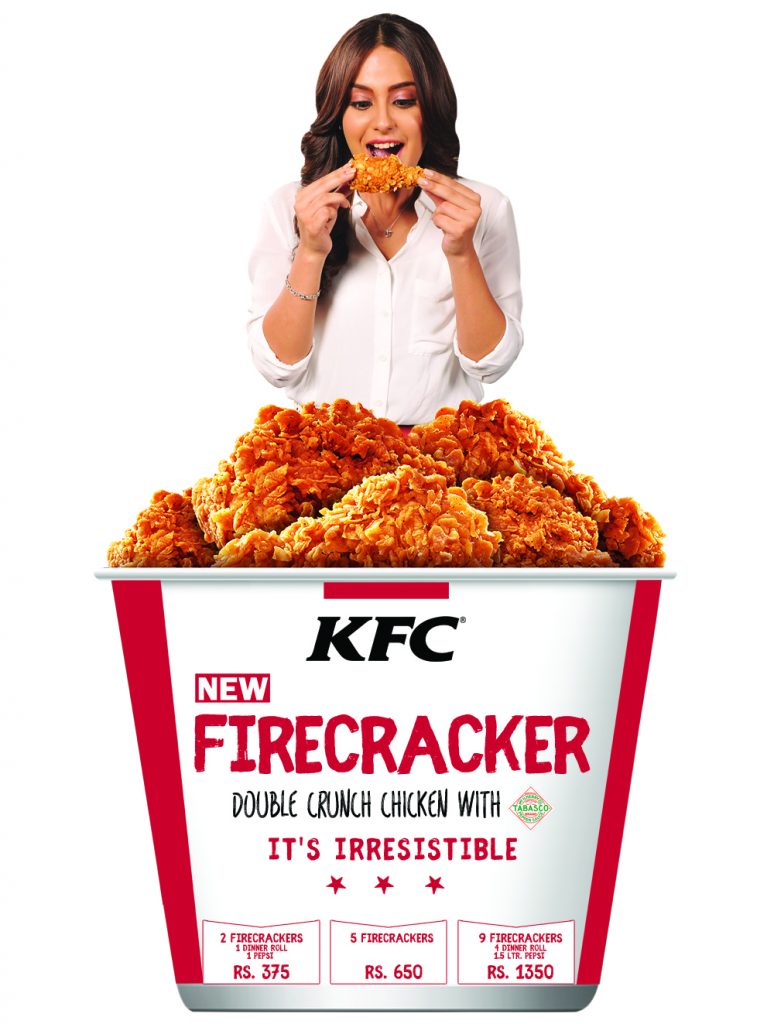 Whether you like to share your meal with someone, or just order on your own, three different meals are available. For one person the perfect deal is available for just Rs. 375 – and includes 2 pieces of Firecracker chicken, a dinner roll and a regular soft drink. If you are feeling extra hungry,  you can get the My 5 Firecrackers that has 5 pieces of Firecracker chicken and is available for Rs. 650/-. Perfect for sharing with family and friends is the Firecracker bucket deal for Rs. 1,350/-which has 9 pieces of Firecracker chicken, 4 dinner rolls and a 1.5 litre drink, so everyone can enjoy a wholesome meal together!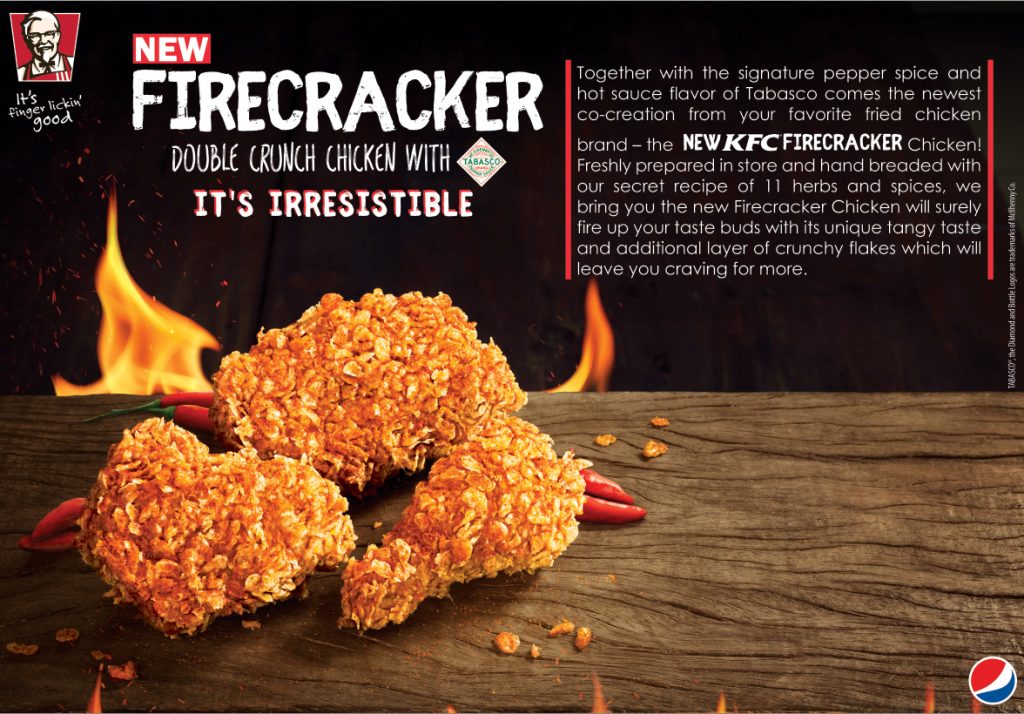 No more waiting long for your food, you order, pay and within minutes your fresh hot food is in front of you, ready to be devoured. It is no wonder why KFC has been an all time favourite in Pakistan.
Still mulling over whether you should order or not? Check out their latest TVC. All your questions will be gone instantly.
Craving to try this latest combination? Head on up to your favorite KFC store now to try the newest Firecracker chicken.  You may also call KFC delivery at 111-532-532 or visit www.kfcpakistan.com.
The new KFC Firecracker chicken is available for a limited time only so grab yours now!
Let us know if you have tried it out and what you think about it.