The #HBLPSL7 anthem is out and it's got people hooked. The anthem is packed with energy, Pakistani spirit, and why wouldn't it be? After all, it's sung by some of the very best Pakistani artists who have given their all to the anthem. Here's all you need to know about the latest song uniting Pakistanis.
Read more: Govt Announces 6 Million Scholarships For Ambitious Students
"Agay Dekh"
The anthem has been sung by Atif Aslam, Aima Baig, and Abdullah Siddiqui. While the former needs no introduction, Abdullah Siddiqui is no small name. The rising young artist has made his name with one hit after another and is the face of Pakistani music being revolutionized. All three have huge fan bases and to imagine all of them coming together for this anthem gives us goosebumps!
The song called "Aagay Dekh" captures the excitement, hope, and commitment brilliantly. Did you know? Atif Aslam's look was styled by none other than his wife!
View this post on Instagram
Have A Look At It Here:
Have a look at the #HBLPSL7 anthem here that's been making the world go round:
Brought To You By?
TikTok may have been through its share of controversies but it is reclaiming its name. TikTok is adding to the flavour and excitement of the upcoming season of the HBL PSL. It's the biggest sponsor of the anthem and is responsible for introducing you to it! TikTok was the first digital platform where the teaser and anthem were officially released.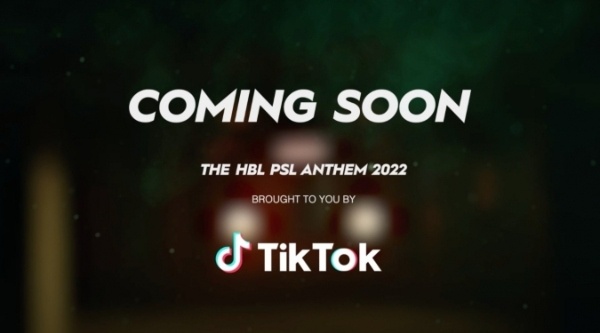 This sponsorship cements TikTok as one of the most popular and enjoyable apps used in Pakistan!

What Do People Have To Say?
Before we bring to you what netizens have to say, have a look at this. The PCB COO was just as excited and made a strong point.
Naseer said, "The HBL Pakistan Super League anthems have a fan base of their own. Each season we have produced quality anthems that have ignited passion and excitement both in Pakistan and around the world. This season, we are upbeat and excited about a brilliant collaboration between Pakistan superstars Atif Aslam and Aima Baig with Abdullah Siddiqui."
Netizens, too, have been raving about the new anthem:
told u atif aslam is for this kind of songss

— SUM🕊 (@_flaWwsome) January 24, 2022
I think this is best anthem of all PSL seasons like if you agree retweet if you not 😉

— Nauman Ikram 🇵🇰 (@Oyee_Nomii) January 24, 2022
Read more: PSL 2022: PCB Issues Playing Conditions For Seventh Edition
What do you think of the new PSL 7 anthem? Let us know in the comments below.
Stay tuned to Brandsynario for the latest news and updates.