One would expect that Hareem Shah would become less controversial after her marriage but it is the opposite. Matches really are made in heaven as she and her husband are made for each other. Every controversial video made includes them both and this time, it was no different. The two were unpacking something illegal and that too, shamelessly!
Read more: Hareem Shah Reveals Her First Salary, Leaves Netizens Shocked
What's Going On?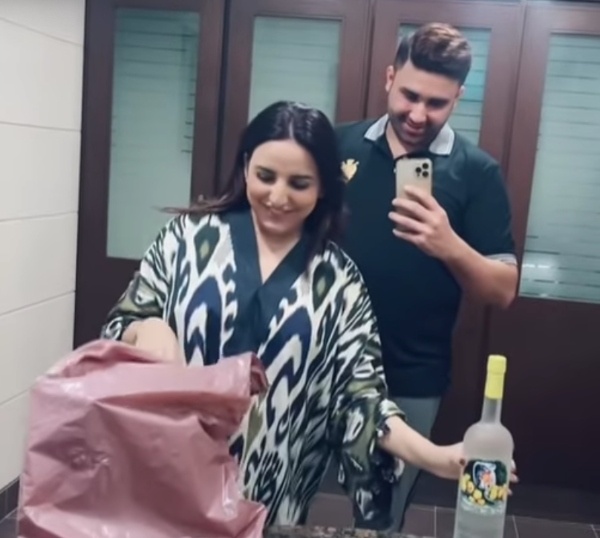 Hareem Shah and her husband were in their washroom and the husband was filming. Shah can be seen standing at the sink with a paper bag. As the video proceeds, Hareem Shah starts taking bottles out of the paper bag and they are indeed alcohol bottles. That is not all! What is even more surprising is how the husband keeps naming the bottles and sharing their brands.
Have a look at the video here:
View this post on Instagram
What Is The Purpose?
We're also unsure of what the purpose of this video is. Are they showing everybody that they are about to get drunk or is it simply for publicity? It seems unclear because they also have immense knowledge of it and clearly keep the bottles in their home.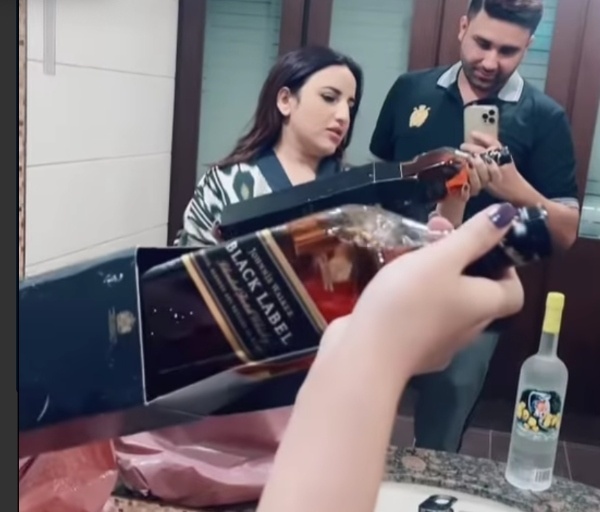 This was also insanely absurd to post because alcohol has been banned in Pakistan for Muslims and if found on any Muslim, it can have serious repercussions. Why flaunt it then? The comments on this post have been limited but netizens are definitely unhappy and are involving the police as well.
Read more: Hareem Shah Teases Fans By Posting 'Inappropriate' Videos With "Husband"
The Couple Gone Haywire
The couple is always obsessing with each other and doing weird things and somehow, it makes it to the news. Hareem Shah then takes screenshots of those news headlines and also posts them! There are videos of the husband holding her feet; these are extremely intimate videos and pictures, and it's beyond our understanding why they post this content.
View this post on Instagram
Hareem Shah initially hid her husband's identity because he is from a political party but now it's as if she only wants people to know about him! There is no sophistication in airing your every-kind-of-laundry on social media. It genuinely seems as if they are profiting off of these controversies to make their name.
Stay tuned to Brandsynario for the latest news and updates.