Hania Aamir, the Dilruba actress is a talented actress but she remains in the public's eye for more than her projects. The way she used to vocalize what she believed in, through her Instagram, may seem brave to some but attracted criticism from many others. Her expression of love doesn't sit well with others with, case in point will be her viral video with Aashir Wajahat. But today, we are here to discuss the actress in relation to Asim Azhar.
Read More: Where Is Hania Aamir? Why Isn't She Active On Social Media?
Hania Aamir & Asim
We were all aware of them dating. And well, they even went travelling together; remember the Turkey vlog? Soon after, they broke up and did not say a word about it. A year passed by in silence and suddenly, both of them felt the urge to speak about what had transpired. The drama became public and most of the showbiz fraternity was seen taking sides. Some rooted for the Ghalatfehmi singer while others supported the Anaa actress.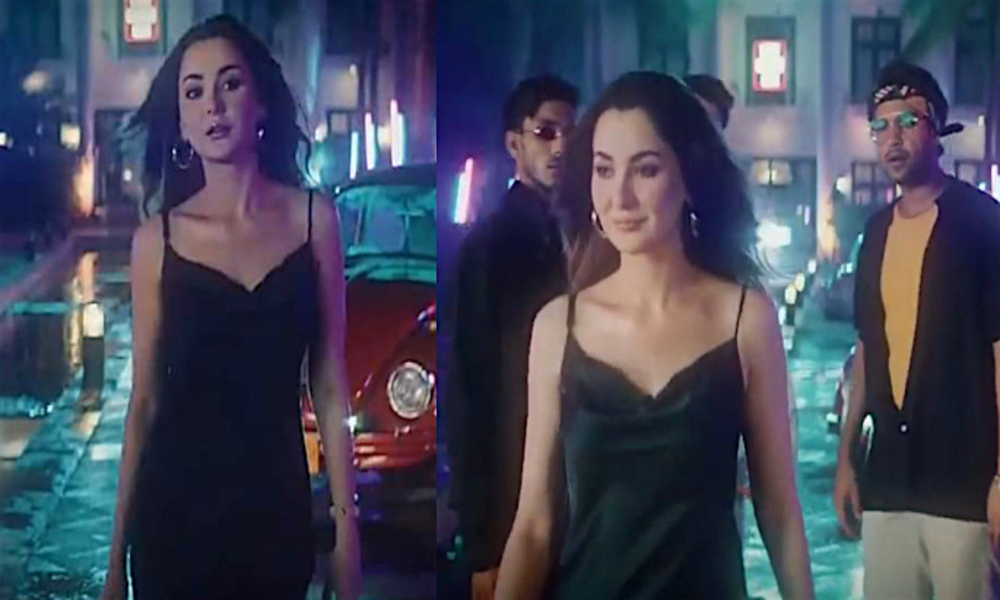 Like all dramas though, this one also got sidelines. However, the level of pettiness it had gotten to, one could not imagine them getting back to being on good terms.
Asim Azhar concert
The singer has been on a roll these days, going from concert to concert. Last night, he performed for the Karachi audience at the Moin Khan Stadium. The hype was great as well as the setup. But what got our attention was this clip where you can see Hania Aamir vibing to Asim singing on stage.
Read More: Did Ayeza Khan Just Take A Dig At Hania Aamir?
Yes, you read that right. Hania Aamir was at Asim Azhar's concert last night. The question is not why or that whether they are back together. The question is, how do you come back from such a low where you called the other person out publicly to attend their concert?
Meanwhile, after the internet fight between both exes, it was being hinted that Asim Azhar was dating Merub Ali. No one denied or confirmed the news but soon after you could see Merub planning birthday parties for Asim Azhar and dedicated heartfelt Instagram stories to the singer as he roamed UAE.
What's happening then? Is Asim on good terms with Hania? Are they back together? What's the story with Merub? Well, we will have to wait for him to clarify, until then revel in the incredible song Ishqiya sung by talented Asim.
Stay tuned to Brandsynario for the latest news and updates!