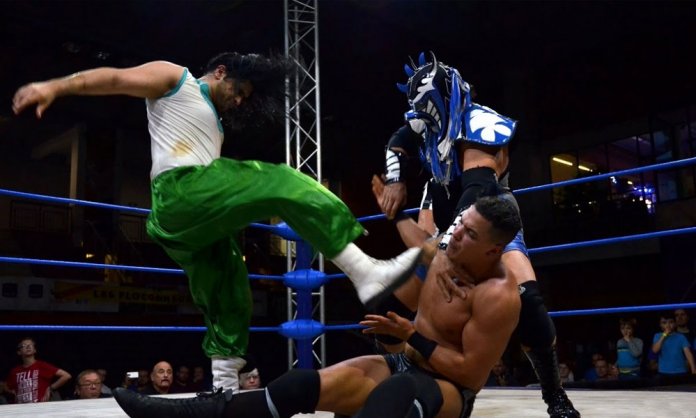 International pro-wrestlers have arrived in Pakistan to promote their upcoming which is to take place in August. Renamed to Grand Wrestling Season 2018, the second season is gearing up to be even more intense than before.
"We want to open academies in Pakistan and train our wrestlers for taking part in competitions abroad. Last year, 25 wrestlers from 18 countries featured in the event," -Ring of Pakistan (ROP) Chief Operating Officer Syed Asim Ali Shah & directors Zeeshan and Imran Shah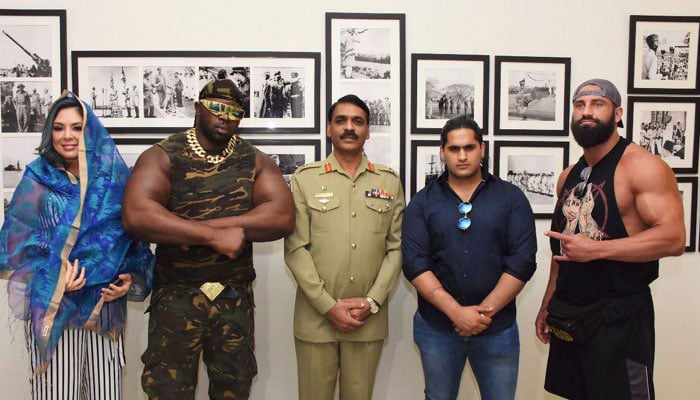 The international wrestlers coming to Pakistan include our very own Baadshah Pehalwan Khan, Raymond Thomas Latimer and Andrew Harrison from the United Kingdom, Nicole Tanea Brooks of the United States and Haris Fiaz of France, and Tiny Iron.
"We want our wrestlers to come forward and in future half of the wrestlers to take part in the event will be from Pakistan." -Baadshah 
The event is being managed by 'Ring of Pakistan' in collaboration with the military's media wing. The wrestlers visited the ISPRfor coordination of the forthcoming event. Previously, the event was being managed under the name of Pro Wrestling Entertainment.
Asim Shah said they changed the company's name from Pro Wrestling Entertainment (PWE) to Ring of Pakistan (ROP) because there was another company with the same name was working.
The wrestlers have show bouts scheduled at Islamabad, Lahore, and Karachi, according to ISPR.
Are you ready to rumble?
Stay tuned to Brandsynario for more news and updates.