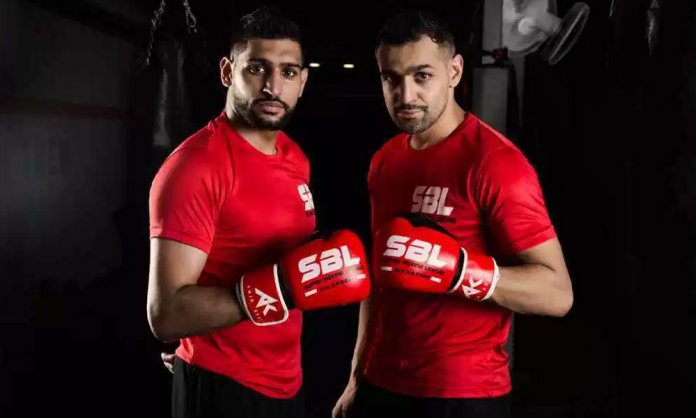 Boxing champion Amir Khan has just brought Super Boxing League (SBL) to Pakistan! The boxer-cum-entrepreneur is the Chairman of SBL which will be a platform to 8 franchises.
On the other hand, Salman Iqbal, the proud owner of Pakistan Super League franchise, Karachi Kings is the Co-Chairman of SBL.
"I'm bringing Super Boxing League [to Pakistan] this year and it will show the next generation of boxers," – AMir Khan
– Amir Khan brings to Pakistan "Super Boxing League" in association with Punjab Sports Board and World Boxing Council.#Boxing #HitHarder #Pakistan pic.twitter.com/u3eWNSqHRs

— Super Boxing League Pakistan (@SBLPakistan) June 20, 2018
CEO and Founder Bill Dosanjh first established the tournament platform in India, attaining the title of world's first pro boxing league.
With the tagline, 'Hit Harder' Bill and Amir have now brought the competition across the border to a huge fan-base!
Super Boxing League Pakistan's Teams
"It's going to be a month-long tournament; it will be really amazing and I'm looking forward to watching the talent of Pakistan. This is going to be big time. I really believe we have a huge amount of talent but no one has ever pointed it. Hopefully, 2018 is going to be a big year for Pakistani boxing." Said Khan.
"I've named the teams: Islamabad Kings, Lahore Giants, Karachi Devils, Faisalabad Falcons, Multan Thunders, Peshawar Warriors and Quetta Stars," he said. "There's going to be six fighters in each team — five male and one female."
The franchises are as following;
Pakhtoon Warriors- Owned by Shahid Afridi ad Zeshan Afzal
Multan Nawabs- Owned by Wasim Akram
Lahore Rams- Owned by Ali Sheikh
Karachi Cobras- Owned by Fahad Mustafa and Salman Iqbal
Sialkot Shers- Owned by Jehangir Riaz
Faisalabad Falcons- Owned by Rahaat Fateh Ali Khan and Salman
Quetta Gladiators- Nadeem Omar and Saif Malik
Islamabad Kings- TBA
SBL Pakistan League Format
The franchises will be broken into two groups 'A' and 'B' consisting of four teams each.
Every team comprises of six players (a break of five male fighters and one female fighter) and six back-ups. These six players belong to six different weight categories. The four teams compete to play twelve League Level Matches.
(All the matches are played between the respective teams of the allotted groups only, i.e., Group A teams do not compete against teams of Group B. Two Semi Final Matches are played and a match for the third and fourth place).

Scoring System
Boxing like other Combat Sports is an individual (Boxer) based sport.
However, Boxing in a team format is going to be introduced in the Super Boxing League where there will be Six Boxers in a team and the way a Boxer wins the bout gets his team a score under Point Scoring System.
The team with maximum score wins. This concept is going to grow the fan following of the Boxing Team instead of an Individual and as a result, will help in capturing the market.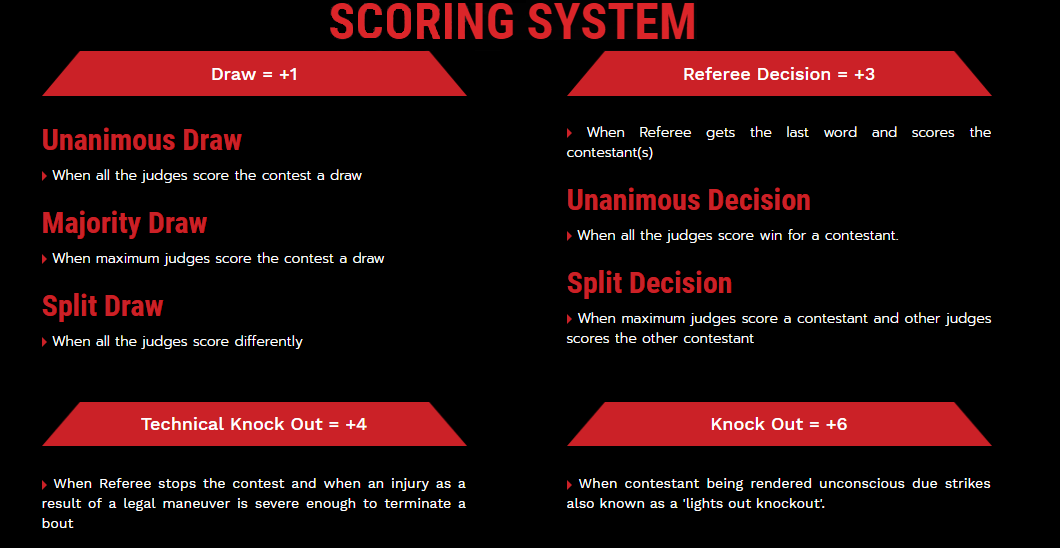 Super Boxing League 2018 Schedule 
Yet to be announced.
Super Boxing League Pakistan Venue(s)
Yet to be announced.
SBL Players List
Yet to be announced.