Google's annually held, I/O developer conference for 2022 was scheduled for today and tomorrow. It's ahead of Microsoft's Build conference at the end of the month and Apple's WWDC next month. We have to say, Google made a strong mark. The I/O comes from Input/Output and this event has been dedicated to sharing Google's latest software developments. Here's everything that was revealed today!
Read more: 6 Important Things You Must Do Before Selling Your iPhone
How You Can Watch The Event
The main announcements in the event take place during Google's keynote. The scheduled time for tomorrow, May 12th is 10 PM PDT which makes 6 PM UK. This year's keynote is in-person and also virtual so you can stream it here!
Android 13
Google's latest Android version, Android 13 is scheduled to be released this year. No big surprises there because Google had already released a developed preview of it. The major new upgrades of Android 13 will include upgraded theming options and privacy features. Privacy has been made much stronger.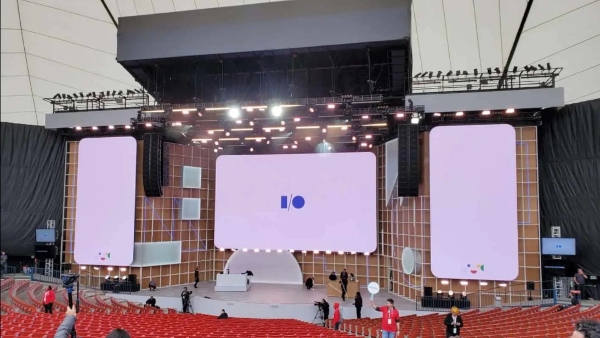 Other changes like multi-language support and a new Wi-Fi permission system are also in the works. The latter will allow apps to discover and connect to Wi-Fi points without the need for location permissions.
Google's New Phone Pixel 6a
The pixel 6a rumors have also been put to rest. Yes, a phone is being released. The leak last year made people buzz around the prospects of a new phone.  They revealed that 6a looks similar to the standard Pixel 6. It has a square camera island of the Pixel 5a which is replaced by a camera bar like the Pixel 6's.
So… Here comes your very first and very early look at the #Google #Pixel6a! (360° video + gorgeous 5K renders + dimensions) #FutureSquad

On behalf of my Friends over @91mobiles -> https://t.co/7kzPc5STEU pic.twitter.com/Us8H6haEh8

— Steve H.McFly (@OnLeaks) November 20, 2021
Pixel Watch Revealed
Another product that people wanted to get updates on was the Pixel Watch. Again, this product had also been leaked before but in the funniest way possible. Google had actually filed for a trademark with the US Patent and Trademark Office for the "Pixel Watch" last year. Around the same time, apparently, someone left a test unit at a restaurant in the US.  Android Central revealed a design that looked a lot like those leaked pictures.
Could these found images be the actual rumored Google Pixel Watch?https://t.co/rCvMd85qHl pic.twitter.com/Bm1YFrwxR4

— Android Central (@androidcentral) April 24, 2022
Read more: Xbox Maybe Launching Something Exciting – Here's What You Need To…
Stay tuned to Brandsynario for the latest news and updates.