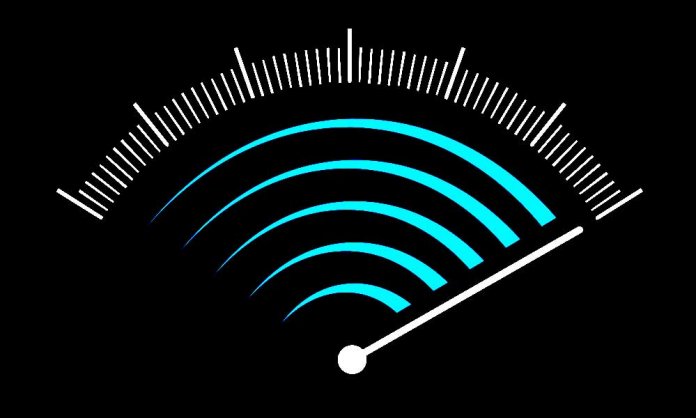 Pakistan has once again left India behind in yet another world ranking. This time, not only has the nation passed its rival, but it has also improved its ranking in Global Mobile Internet Speed November.
The ranking is for mobile and fixed broadband speeds from across the globe on a monthly basis.
According to the report, the average download speed in Pakistan was 12.38 Mbps while the upload speed was 9.32 Mbps. Previously, Pakistan was ranked at 102 and is now at 101.
Whereas fixed broadband is concerned, the download speed was recorded at 7.96 Mbps while the upload speed was 6.03 Mbps. It has been ranked at 117 and has jumped up three slots this month.
While India is at 111 and ranks at 65 in the fixed broadband speed.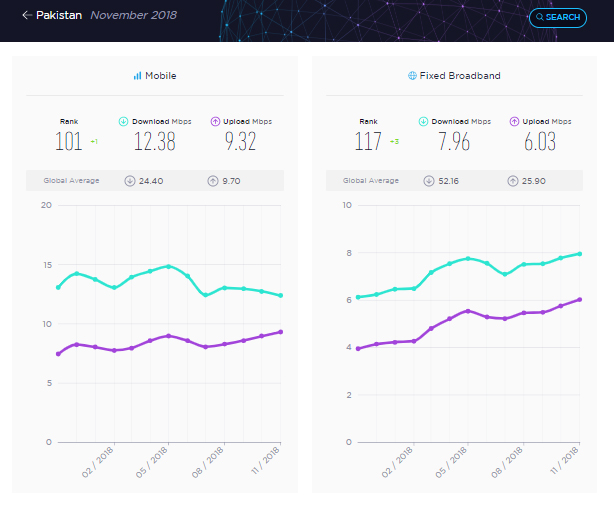 Furthermore, according to Ookla, the average global download speed is 24.40 Mbps (download) and 9.70 Mbps (upload). For fixed broadband, it is 52.16 Mbps (download) and 25.90 Mbps (upload).
A total number of countries ranked for mobile internet speed is 123 while for fixed broadband speed, 126 countries are ranked.
Stay tuned to Brandsynario for more news and updates.
Source: ProPakistani