Imran Khan's promise of a 'Naya Pakistan' has us all excited! We can't help imagining all the 'Tabdeeli' we will soon witness in our nation.
His vows of better education, no poverty, more investment, revenue generation, employment for youth and protection of citizen's tax money has Pakistan hopeful of a massive revolution happening soon.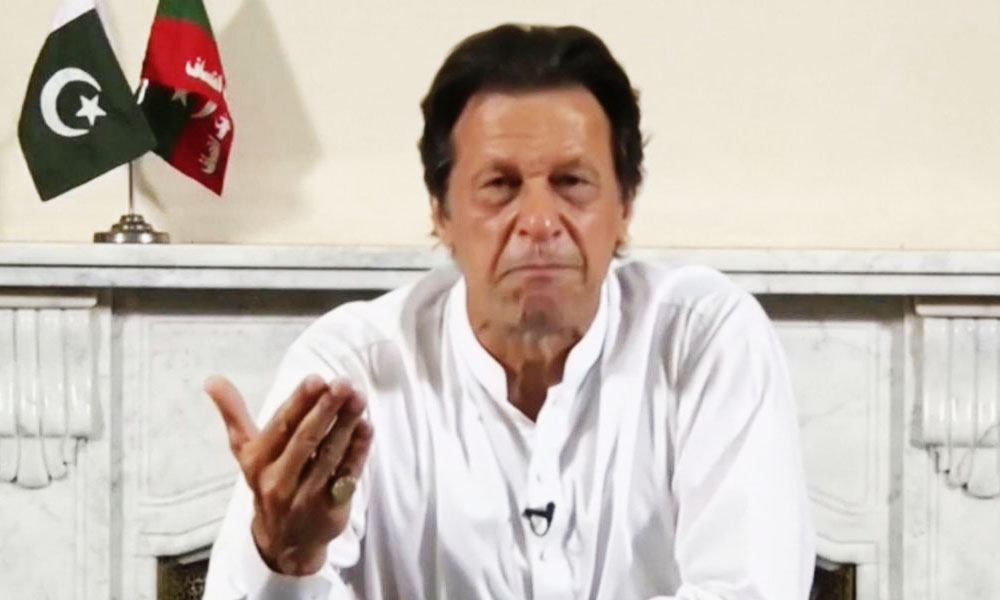 The victory speech by Pakistan Tehreek-e-Insaaf's (PTI) Chairman won over the youth who have now created an interesting list of things they want in Naya Pakistan.
 Pakistani youngsters are now thinking of him as a desi Santa Clause!
Naya Pakistan sounds a lot like Christmas, because y'all making wishes for things. By all means, carry on. We've never felt so hopeful before.

— Fama (@AdMadWoman) July 27, 2018
Of course, we all want him to stand determined on all his claims!
Kaptaan ❤Yesterday His Speech made everyone speechless 👏 now I really hope he will bring Change and fulfill all that he promised. #nayapakistan INSHALLAH 😇 pic.twitter.com/sVoL48d6lZ

— Nimra Arif (@nimraarif23) July 27, 2018
Cricket enthusiasts want the next World Cup to come home!
@ICC, just so you know @ImranKhanPTI is about to be the new Prime Minister of Pakistan, under Imran Khan @TheRealPCB will have reforms which will make Pakistan Cricket Team a beast and I mean a BEASTTT. Be ready the next Cricket World Cup will be ours, mark my words#NayaPakistan pic.twitter.com/s8SmWvU3Rq

— FB (@MutePaper) July 27, 2018
The rest want Naya Pakistan without Umar Akmal and Ahmed Shehzad!
Umar Akmal and Ahmed Shehzad leaving in Naya Pakistan. pic.twitter.com/Zy4GQF5L8Q

— Fazal Aslam (@Faxal_Aslam) July 26, 2018
Fans of Jemima and IK want them to be back together!
@Jemima_Khan I hope imran Khan bring real change into peoples life

— Tuberrik Shah (@ShahTuberrik) July 27, 2018
Amidst all these wishes, famous Pakistani Youtuber Saad Ur Rehman AKA Ducky Bhai too has put his request forward to Khan.
In an epic message, the Youtube sensation became the voice of the entire young generation!
Dear @ImranKhanPTI, we gamers demand better ping and unbanning of PlayStation services in Pakistan. Or fast internet ka bhi intezaam karo. Shukriya.

— Saad Ur Rehman (@duckybhai) July 26, 2018
His tweet is PlayStation players ki 'Dil Ki Awaz'!
Unban Playstation services in Pakistan.
Credit card bhi use nahi kar sakte ha😔

— Kashan (@m_kashan1) July 26, 2018
Not to forget the fast internet is a NEED in Naya Pakistan! 
@NabeelMasoodK some one is raising a serious issue

— Asad Khan Kirmani (@kirmani_asad) July 26, 2018
And people are hoping PTCL will finally get the much-needed improvement!
Departments improve karega . Matlab ptcl bhi improve hoga . Naye Pakistan mein phr ptcl ko prank call karo

— Zarak Khan (@Zarakk_) July 26, 2018
Game prices MUST go down!
Or games ki price bi kam karo

— Asad. Kh (@AsadKh17) July 27, 2018
And how can we miss cheaper laptops? 
Or gaming laptops bhi cheap hon

— Captain Rehman (@RehmanRoaster) July 27, 2018
What are your wishes for a Naya Pakistan? Let us know in the comments below!