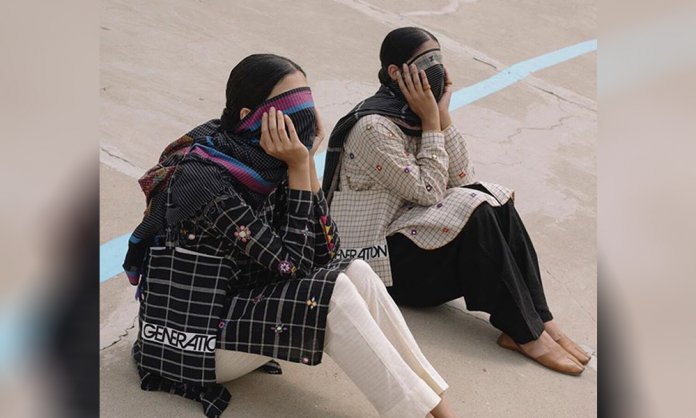 Pakistan's popular high street fashion band Generation is famous for churning out-of-the-box advertisements.
We all remember how the powerhouse raised the bar by rolling out a campaign, dedicated to plus size fashion.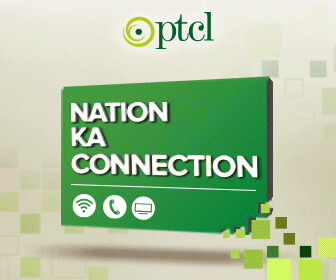 Featuring beautiful plus size models, Generation won the hearts by giving a deep a message on self-perception and body image.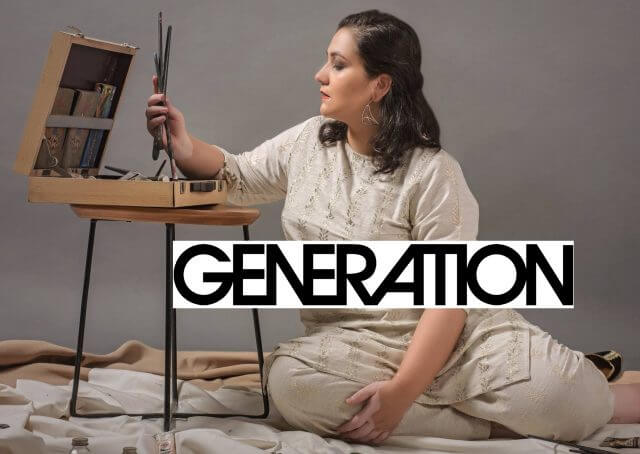 Mountain Dew Brings the Biggest Gaming Competition to Pakistan!
Later, it caught attention again with its 'Nai Rang', a marketing movement that exhibited models with different skin tones.
It is apparent that the fashion brand is stressing tremendously on women empowerment, body love, and breaking stereotypes for the good of the industry and society at large.
However, its latest campaign touting its 'Sohni Dharti' collection has confused marketing critics and fans alike.
In one of its advert, Generation has showcased models wearing retro 3D Glasses. 
The caption explained "May we see you flourish as long as this world is in existence" and highlighted that how plastic waste is destroying our homeland.
Even more peculiar were the images featuring models with printed facemasks to veil their facial features.
Seemingly, the face cover highlighted how air pollution is killing by taking over Pakistan.
Despite the deep message, the images quickly became a laughing stock amongst its followers who were left totally puzzled.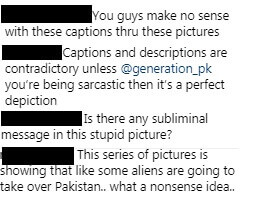 Similarly, marketing enthusiasts in Khaldi Alvi Marketing Next too were skeptical over the competence of the idea.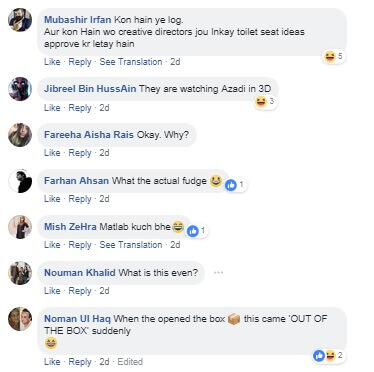 People questioned if their audience will be able to understand the message behind the campaign.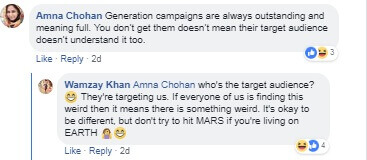 Following the backlash, Generation was quick to address the messy situation and rolled out a statement to clear the air regarding the controversial campaign.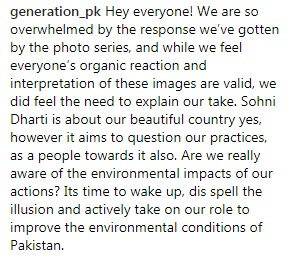 Apparently, Generation aimed to highlight the beauty of Pakistan with its Sohni Dharti collection whilst raising crucial issues that are damaging the exquisiteness of the land of green.
However, so far its target market has failed to comprehend the profound message. Fans are judging the unusual images, finding them queer and beyond understanding!
Has their strategy backfired? Only time will tell.
What do you think of Generation's Sohni Dharti campaign? Let us know in the comments below.