Education is one of the most essential parts of a person's life. Without it, there are many wonders that a person may not be able to experience. It is true that skills are quite vital but education further enhances those skills so it is quite vital. To make studies more affordable, countries often offer scholarships. Without them, it can be expensive to study abroad or even in your own country. However, Saudi Arabia has recently announced about 600 scholarships so check them out.
📣Kingdom of Saudi Arabia has announced 600 fully funded scholarships for Pakistani students in various disciplines. Students residing in Pakistan and legal residents in the Kingdom can avail the opportunity. pic.twitter.com/g6iisBgowX

— Pakistan Embassy Saudi Arabia (@PakinSaudiArab) September 24, 2021
These are intended for Pakistani students, which means any student here can apply for them. Of course, there are eligibility criteria and we shall dive into it soon enough. However, 600 Pakistani students will be granted these scholarships, based on how they qualify. These extend to 25 universities, from Bachelors, Masters and PhD programs so the range is quite wide. Let us see what it takes for a person to qualify for any of these fully-funded scholarships.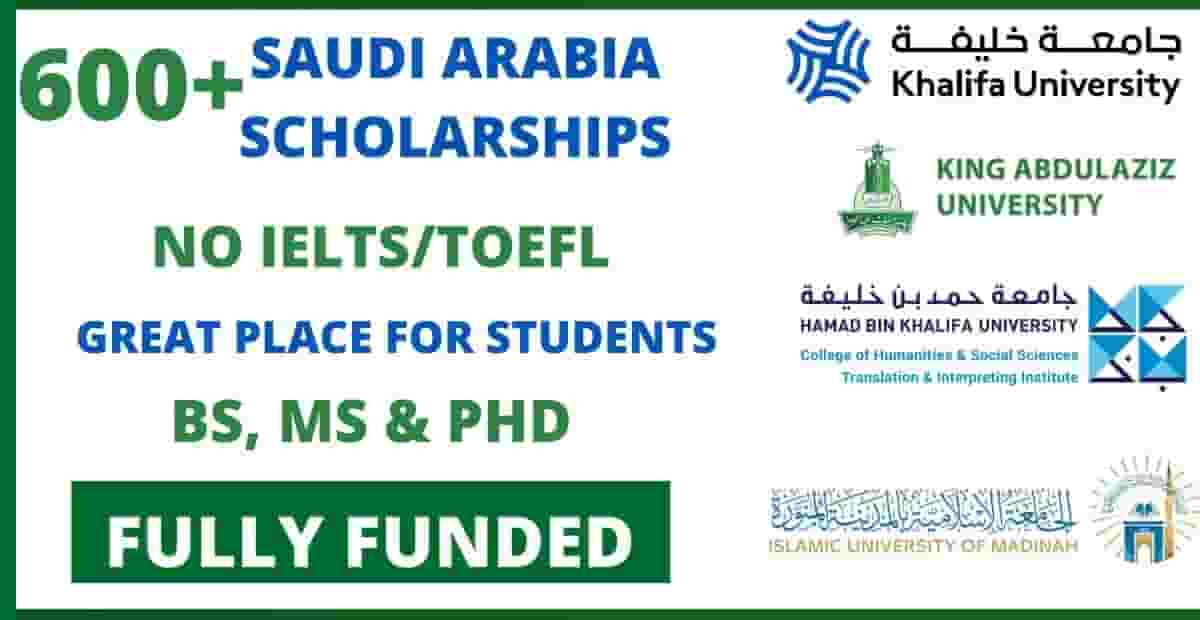 Scholarships Criteria For Students
Here are a number of pointers that must be kept in mind before applying for any of them,
Applicants must be AJK or Pakistani nationals
Applicants do not have any criminal record
Applicant not have been suspended from any educational institution on disciplinary or any other valid grounds
Both male and female students are applicable
Successful candidates will commence study in Saudi Arabia in September/October each year
25% of the scholarships will be given to Pakistani or AJK nationals legally residing in Saudi Arabia and 75% of the scholarships will be awarded to Pakistani and AJK nationals
Applicants must be between the ages of 17 and 25 years to apply for BS programs, 30 years of age for MS programs, and less than 35 years of age for PhD programs
Applicants must not be holding any other scholarship at the time of availing of these scholarships
How To Apply And Benefits
Each university has its own eligibility criteria and students can apply directly from the university's website so don't forget to check that out. The scholarships are offered in the areas of,
Political Science
Law
Education
Administration
Economics
Engineering
Computer Science
Agriculture
Arabic Studies
Islamic Studies
Media Sciences
All applications will be forwarded to the Saudi Education Ministry. Copy of Application must also be shared with the Pakistani Embassy in Riyadh so keep that in mind.
Read More: THE Ranking: 21 Pakistani Universities Make It To World's Top Universities
When it comes to benefits, SR 900 are given to science students monthly and SR 850 or humanities students. Accommodation will be free and return air tickets for students so there is nothing to worry about. Apart from that, subsidized meals at the campus, 3-month furnishing allowance for married students are given so you can even save up on that. A lot of sports and recreational activities are also available, as well as support for travel expenses.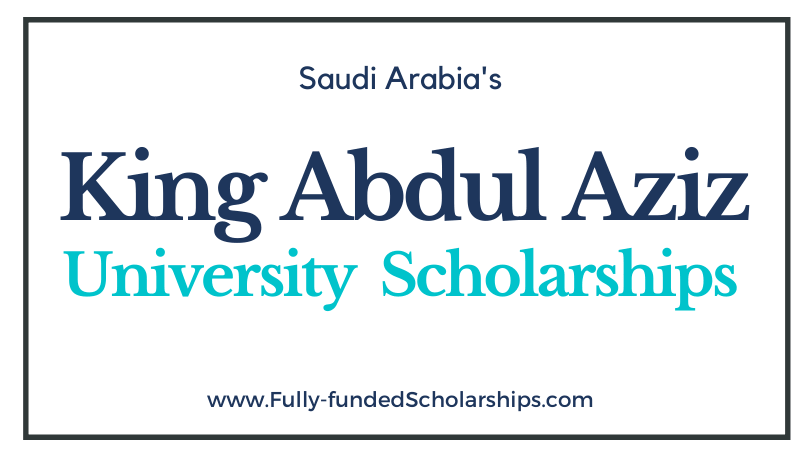 Read More: Balochistan Soon To Get Its First Girls Cadet College
Stay tuned for more from Brandsynario!