The holy month of Ramadan has just begun, and already a lot of brands have rolled out campaigns to help the less fortunate. Coca-Cola is one such brand. However, unlike any other, it is the first one to remove all labels and take a stand for the biggest cause of all. Humanity.
When you hear the word humanity, the first name that comes to mind is Abdul Sattar Edhi. Though he sadly left us for his heavenly abode last year, he lives forever in our hearts. He has been the greatest humanitarian who ever lived in Pakistan for decades. Coca-Cola along with numerous Pakistani celebrities has partnered with Edhi Center and launched its Ramadan campaign #ForEdhi.
The campaign titled '#BottleOfChange' is converting Coca-Cola bottles into little money banks. Anyone can use these bottle to collect donations. For all the donations received, Coca-Cola will double the amount and submit to the Edhi Foundation.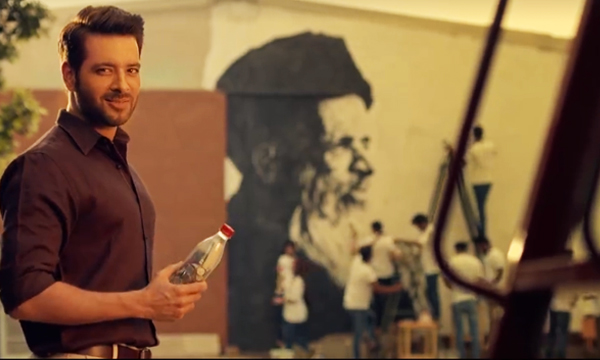 These donations can be dropped off at any Edhi Center. You can also pay via Easy Paisa without any additional cost. For those not in Pakistan, there is a facility of being a part of the brilliant initiative. You can donate online via Edhi Foundation's website  https://www.edhi.org/bottleofchange/
A number of Pakistani celebrities are a part of this campaign: Maya Ali, Mikaal Zulifqar, Momina Mustehsan and Zainab Abbas to name a few. The celebrities have made an online challenge where they donate and then challenge other friends to do the same.
Watch the #BottleOfChange Campaign video below:
Have anything to add? Let us know in the comments below.