Feroze Khan is one of the most notable actors in the industry right now. However, is the actor trying to become notable by doing the most bizarre and strange things? His "mufti" controversy is long over but the actor has now resorted to other ventures which may not suit him at all. Find out what he's up to here:
Feroze Khan's Rapping Debut
Feroze Khan has become the subject of trolling at the hands of netizens recently because of what he's taken up now. This video is going viral on social media for all the wrong reasons! People are having a good laugh overseeing the actor *drumroll please* trying to rap. Yes, you heard that right. The Khuda and Muhabbat actor is trying his hand at rapping. Watch the video here:
View this post on Instagram
He hasn't revealed the song name and hasn't mentioned when it will be released. However, this teaser has gotten the ball rolling.
What Do People Think?
Everyone really took this video and went wild with it. People are not only bringing back his comments on his "Sheikh" and how he informs all his life decisions. Moreover, they're now genuinely questioning his sanity. This actor's drama clips are weirdest of the highest degree and now he's trying to rap? Moreover, people genuinely can not help but laugh at his attempt because according to them, it's making their ears bleed. Read their comments here: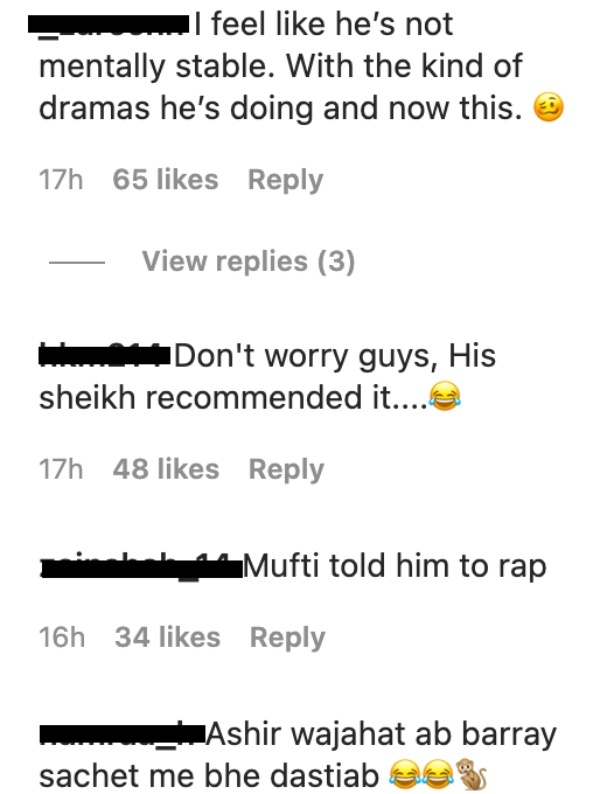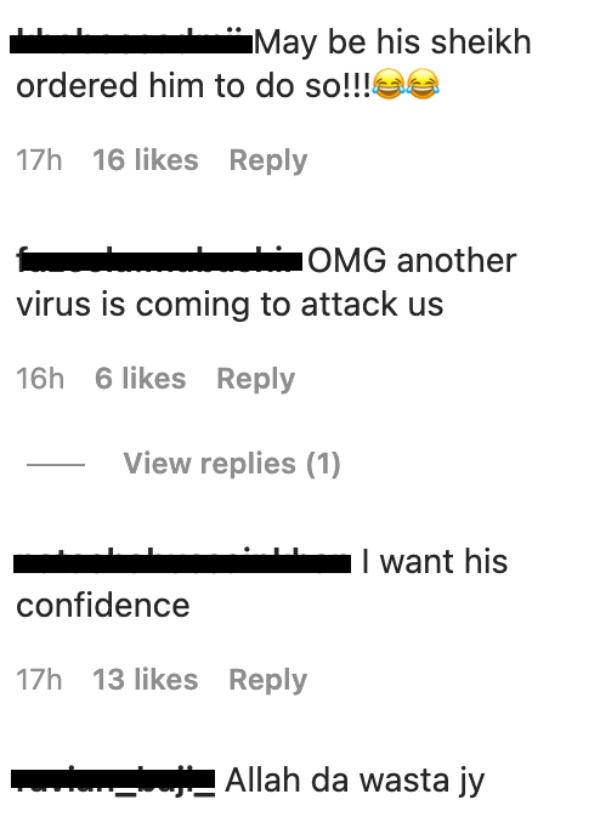 Read more: This Scene On 'Na Mehram' Is Making Viewers Question The Standard Of Pakistani Dramas
Why Was He In The News Recently?
The actor was in the news recently because of a clip from his latest drama "Aye Musht-e-Khaak" going viral. In that scene, he's asking Sana Javed what it is to be a mehram. Not only are the dialogues simply horrendous but his acting is remarkably funny. The look of genuine curiosity and also a confession of the desire to be so attracted to the woman that he is willing to become her mehram just to touch her made people lose it.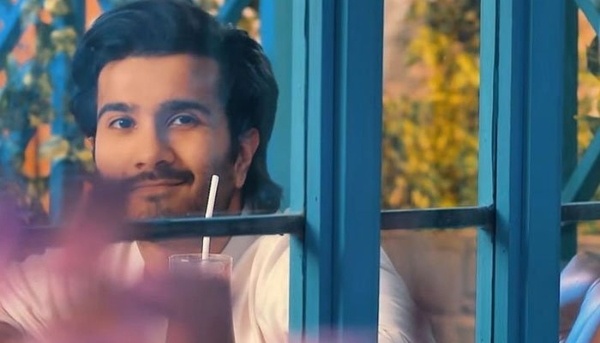 Besides this, the actor has recently been in the news also because of his family. It has come to everyone's attention that he is, in fact, still married to his wife and they're leading a happy life together. So what's next for Feroze Khan? More weird drama clips or a music career? Whatever it may be, we have a feeling it is going to result in trolling.
Read more: Feroze Khan Clears Separation Rumors With Wife Alizeh Sultan
Stay tuned to Brandsynario for the latest news and updates.