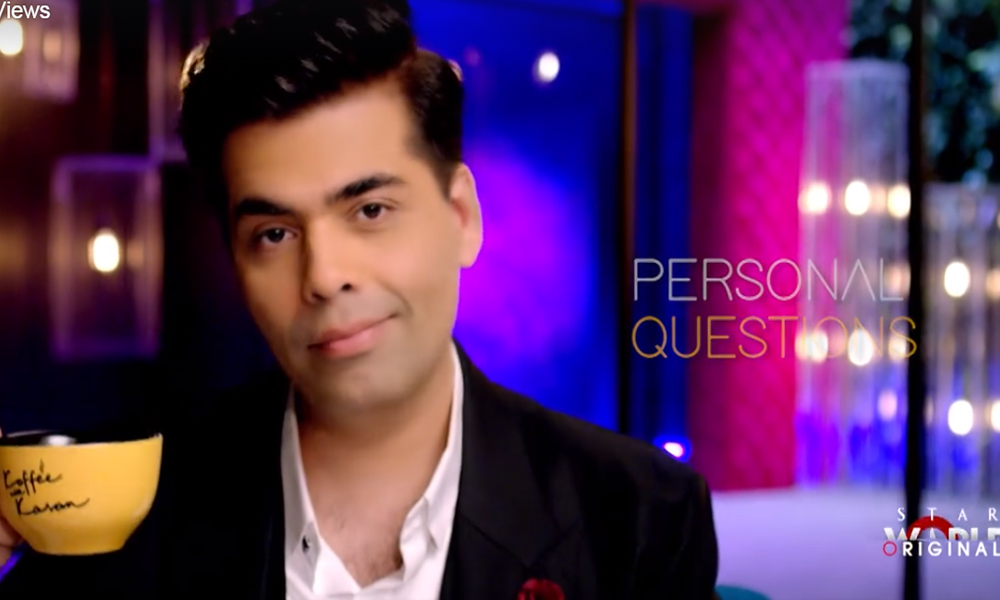 Koffee With Karan's official teaser is out and fans are more than ecstatic! The teaser reflects just how salacious and juicier the show is going to be this time around with Karan digging a little deeper into the professional and personal lives of these stars.
With so many new stars proving their mettle in the industry, we are more than eager to find out who all will be making an appearance in the show spilling the beans.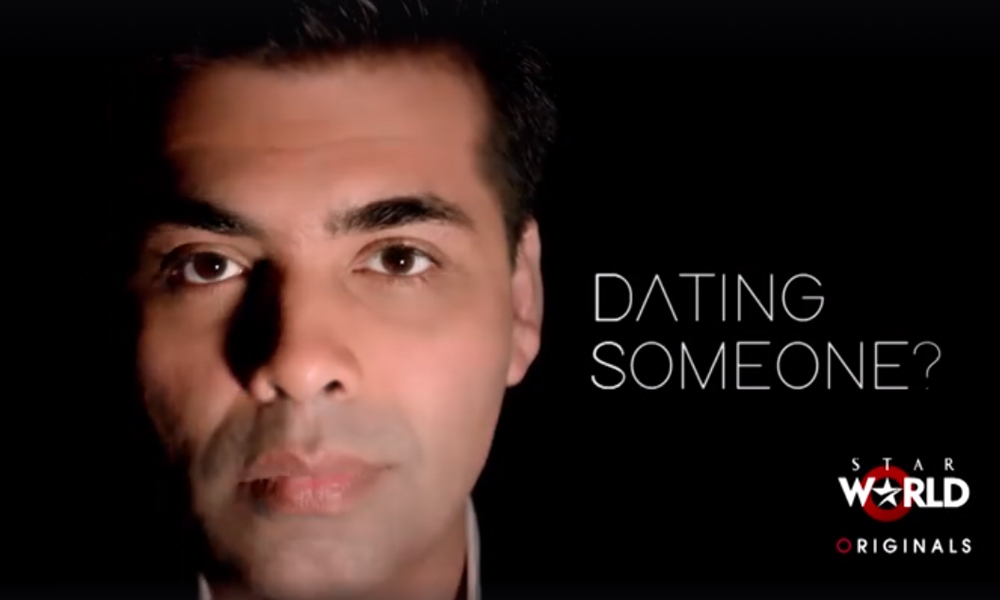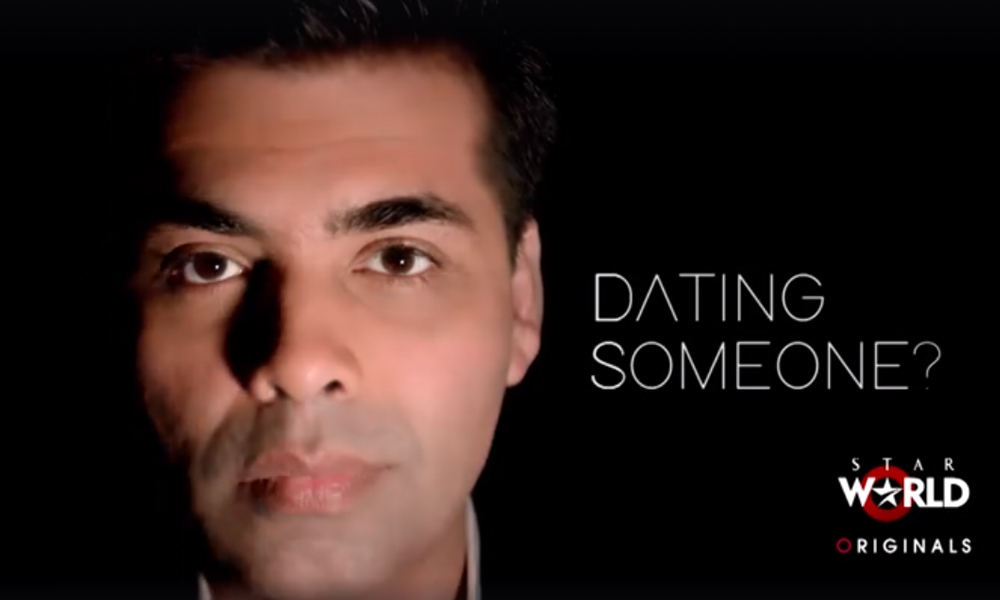 The teaser starts with Karan's intriguing gestures and expressions- we cannot wait for the show to begin. Filmmaker Karan Johar will be making a comeback on the small screen with the 5th season of the popular chat show on November 6th!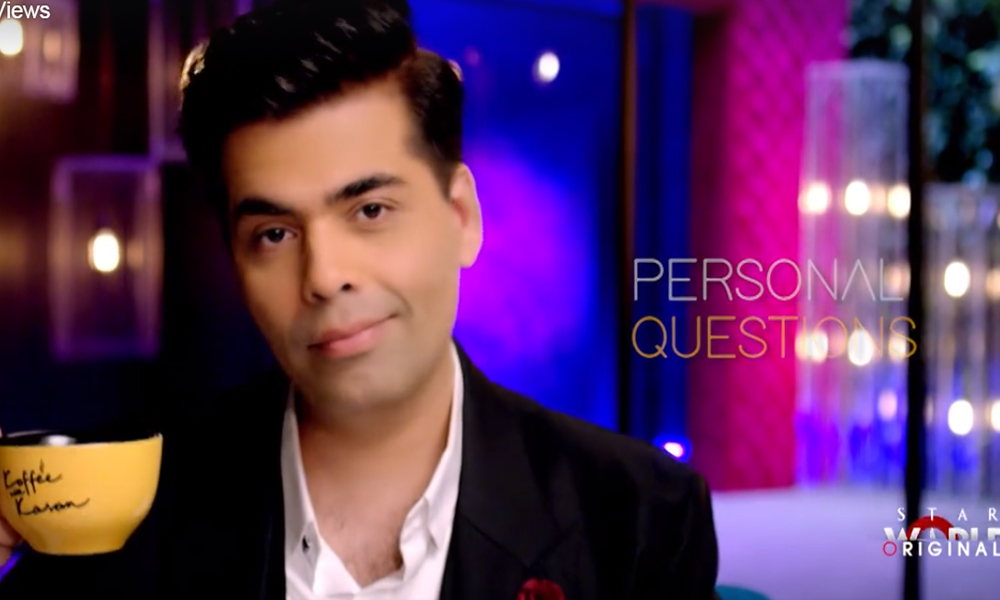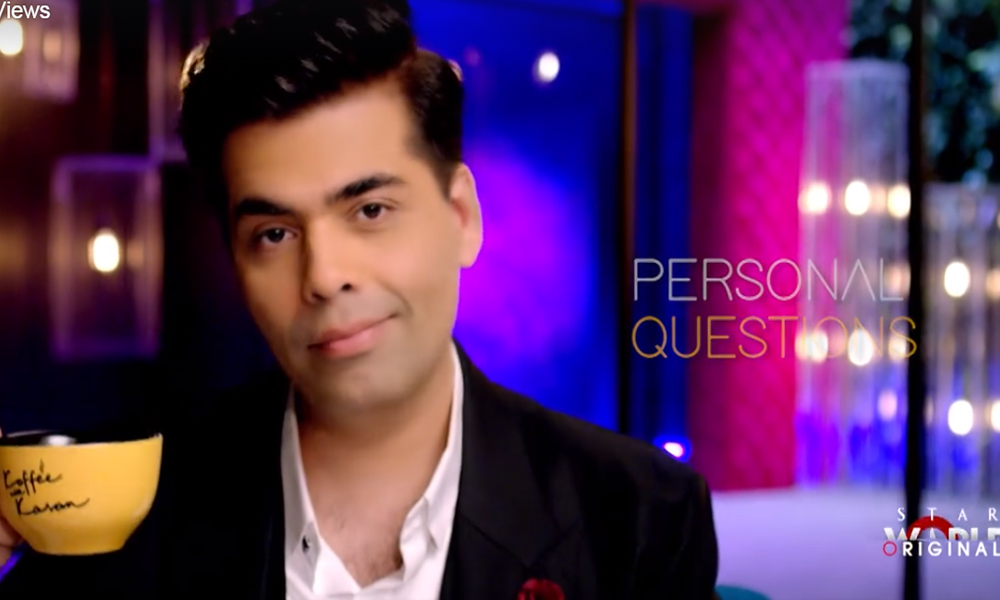 Watch the intriguing teaser below:
Social media was abuzz with news about Fawad being the first guest in the show, however, after the recent political unrest, Karan denied any such reports and said,  "No. I haven't yet reached the combination. There has been a lot of conjecture about that. We are zeroing on episode one and will answer soon."
Let's wait and see who the first guest on the show is! Koffee with Karan is to air on every Sunday at 8.30 pm on Star World.
---
Speculation has been rife since the beginning of August on the launch of the show, but the date was announced on Thursday via a statement from the channel.
Earlier, Karan Johar had announced that Fawad Khan will be the first guest on his grand talk show, 'Koffee with Karan Season 5'.  According to latest updates, Shah Rukh Khan will be the first guest to make an appearance on the show alongside the bubbly beauty, Alia Bhatt!
According to Bollywoodlife, the heated protests in India against Pakistani celebrities have prompted Karan Johar to change his decision.
Already, the Indian director is facing quite a backlash by the Indian nationalist party Maharashtra Navnriman Sena's (MNS) for casting Fawad Khan in his upcoming movie, Ae Dil Hai Mushkil.
SRK Supports Fawad Khan after 'Go Back to Pakistan, Fawad Khan' Controversy
In another news, it is revealed that the Humsafar hero will be busy around the time with his wife as the pair are about to welcome their second child.
However, it is good to know that the Pakistani Khan was the first choice of Karan Johar to appear as his first guest in the upcoming season!
Owed to his mesmerizing personality, drool worthy looks and exceptional acting skills, the charmer has been winning hearts both in India and Pakistan.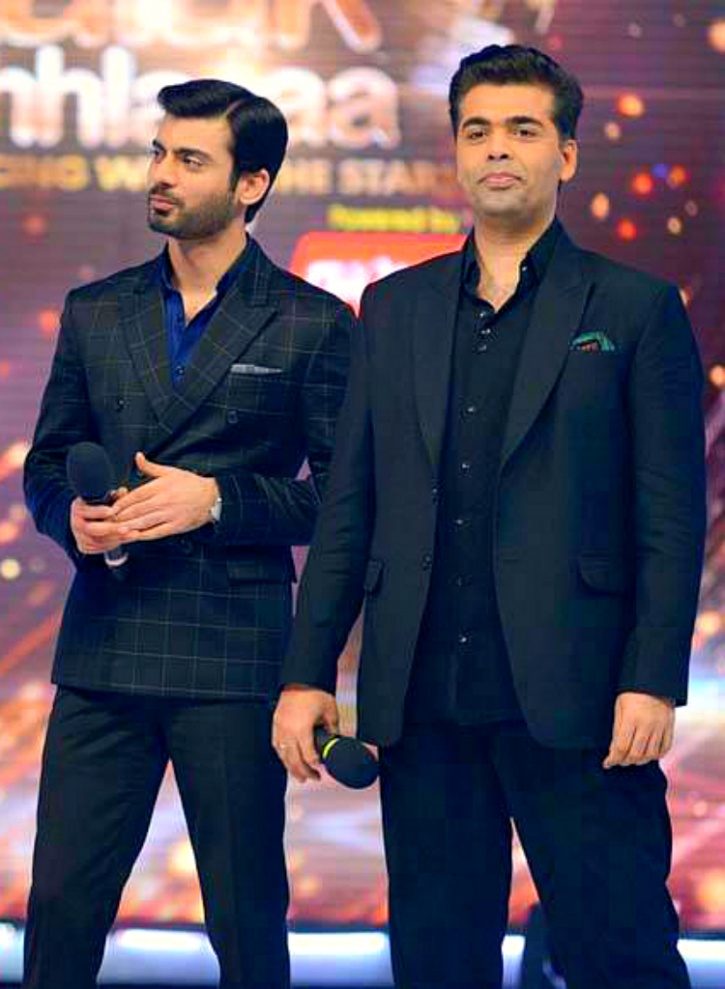 The actor has acquired quite the fan following since his first appearance in Khoobsurat alongside Sonam Kapoor and he proved it his next Bollywood flick, Kapoor and Sons that he is more than just a pretty face!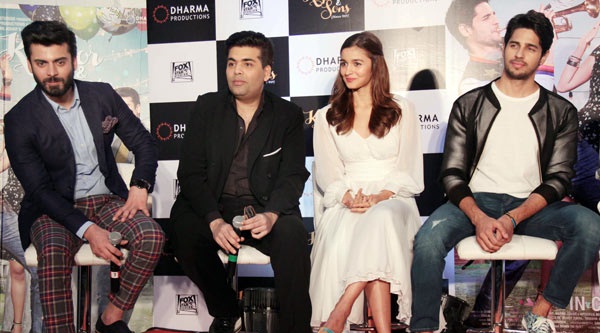 His swoon-worthy performances in both Humsafar and Zindagi Gulzar Hai already had the ladies drooling in Pakistan and now the actor is spreading his magic in India too! Seems like Karan is the actor's new mentor in India and Fawad seems to be Karan's new favorite.
See how Twitter reacted when it heard the news about Fawad Khan's Koffee with Karan Season 6 Debut:
#FawadKhan will be the first guest on #KoffeeWithKaran
This is so amazing & really want @karanjohar to invite him with @FawadSadaf please!

— 💚MeeratTariq💚 (@MeeratTariq1) September 7, 2016
Wait…What?! #FawadKhan to be the first guest of #KoffeeWithKaran season 5!
Excitement = On Cloud 9 pic.twitter.com/3R0Uq1QEbe

— Bollywood Bee (@bollywood_bee) September 7, 2016
A little birdie tells us that this year #KoffeeWithKaran will please fans in #India & #Pakistan as #FawadKhan will be it's first guest.

— coolchitra (@cool_chitra) September 7, 2016
#FawadKhan to join #KaranJohar on the first episode of #KoffeeWithKaran, season 6 https://t.co/CzgubeqtOZ https://t.co/TQgQLcGhsF

— NitinSam (@Sam_Nitin1) September 7, 2016
https://twitter.com/taimoorz1/status/773417993795674112
Fawad Khan seems to be taking India by storm! He has graced the covers of many popular Indian magazines such as Blitz, MW Magazine etc and even walked for Manish Malhotra with the sultry beauty, Deepika Padukone. His next Karan Johar flick will be opposite the leading lady, Katrina Kaif. He is sure soaring high, isn't he?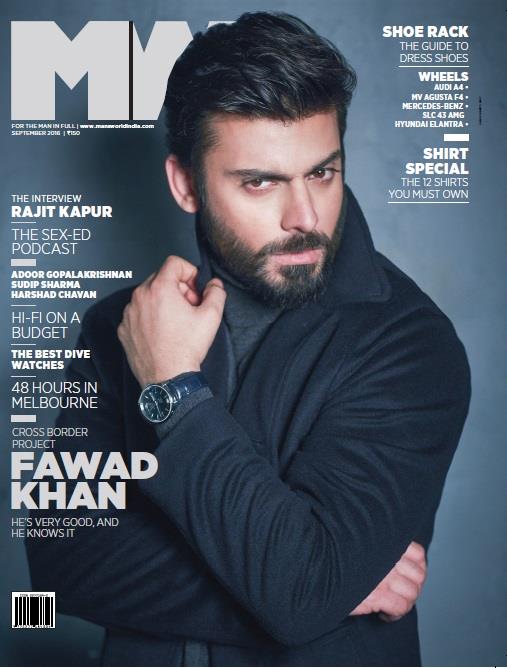 Fawad Khan's MW Magazine Cover Sets the Temperature Soaring High!
Airing on Star World, the show has featured celebrities like Shahrukh Khan, Kajol, Deepika Padukone, Priyanka Chopra, Amitabh Bachchan, Aishwarya Rai, Ranbir Kapoor, Anushka Sharma and many more.
His steamy scenes with Anushka in Karan's Ae Dil Hai Mushkil and a glimpse of that tiff with Ranbir Kapoor already has us all waiting anxiously for the movie to release.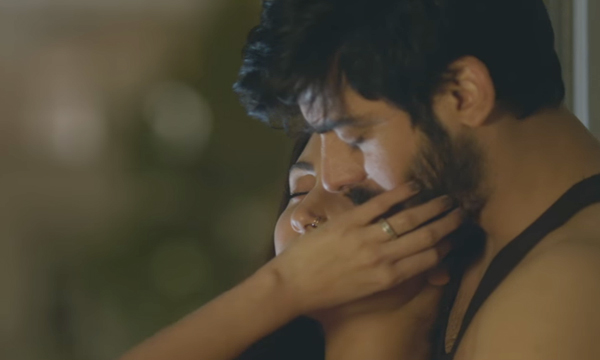 Fly high, Fawad! The movie is set to hit the screens on October 26th 2016.
Fawad Khan Nominated For India's OSM Awards 2016 For Fashionista of the Year
Stay tuned to Brandsynario for more updates.