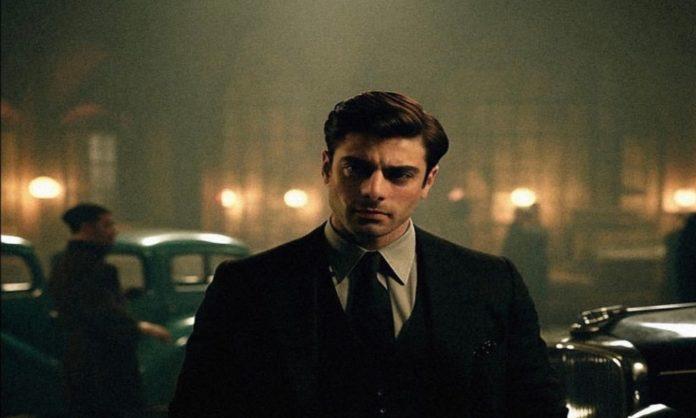 Who would've thought Fawad Khan as Batman would be the thing we need to see? Surely we didn't but Twitter is manifesting Khan in the iconic role and the fans can't give up on the idea.
A Twitter user took to the social media platform to share a poster. The imaginary art piece featured Fawad Khan as Batman dressed up in a black suit with his iconic fierce personality and strong persona. The fan-made art is itself enough to swoon over the fact that Fawad would make the perfect Batman.
Take a look at the poster below.
listen NONE of us would survive this we would all die https://t.co/ytodXvpyCY

— getfilmy (@get_filmy) July 17, 2023
Read More: Shahveer Jafry Pokes Fun At His Wife's Quirky Way Of Talking
Twitter's Views On Fawad Khan As 'Batman'
Unsurprisingly, Twitter users shared their thoughts on the idea of casting Fawad as Batman and needles to say they had mixed views. While Fawad's fans were ecstatic, those who aren't big fans of Pakistani movies said that they expect nothing less than the usual content from these actors.
Pakistan why aren't you making cool detective movies with this man 🍿

— MOMO ✨️ (@torontomomo) July 17, 2023
Meanwhile, one user mentioned that Khan would be the perfect fit for a detective role and his acting skills can surely be utilized for an action movie.
this unironically looks dope

— ZT3 🇵🇰 (@ZT3Apex) July 16, 2023
I'd be leaving the theatre in a stretcher.
Thank you

— Perry🎀 (@cuddlebbear) July 17, 2023
While not everyone is happy with the idea, and many users noted that they would never entertain the idea of casting Fawad Khan in a cult classic.
Whether we like it or not, Fawad Khan has a fan base of his own and his huge fan following and his art of method acting can surely lead him to a role in an iconic Hollywood movie.
Would you like to see Fawad Khan as Batman? Let us know in the comments below.
Read More: Video Of Shaheen Afridi With His Youngest Sister-In-Law Goes Viral
Stay tuned to Brandsynario for the latest news and updates.