Zahid Ahmed is a class-apart actor in the Pakistani entertainment industry. The man knows his skill and he isn't afraid to show it. He has delivered one top-performing drama after another and has no plans of slowing down. However, there just might be one problem with dramas that call for romantic scenes— what about the wife?
Amna Ahmed's Fear
Zahid Ahmed may be a talented actor but he is a husband too. Zahid Ahmed is married to Amna Ahmed and they have two adorable children together. This means that he doesn't get a free hand to do whatever the script demands! The actor has nonetheless found himself in the middle of some "romantic scenes" that are physically close and insinuating. So what does the wife think about that?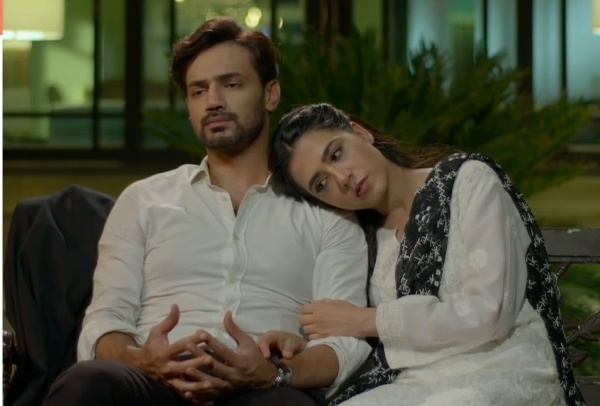 A fan recently asked Zahid Ahmed that and Ahmed stuck to his usual joking responses. Have a look at what he said: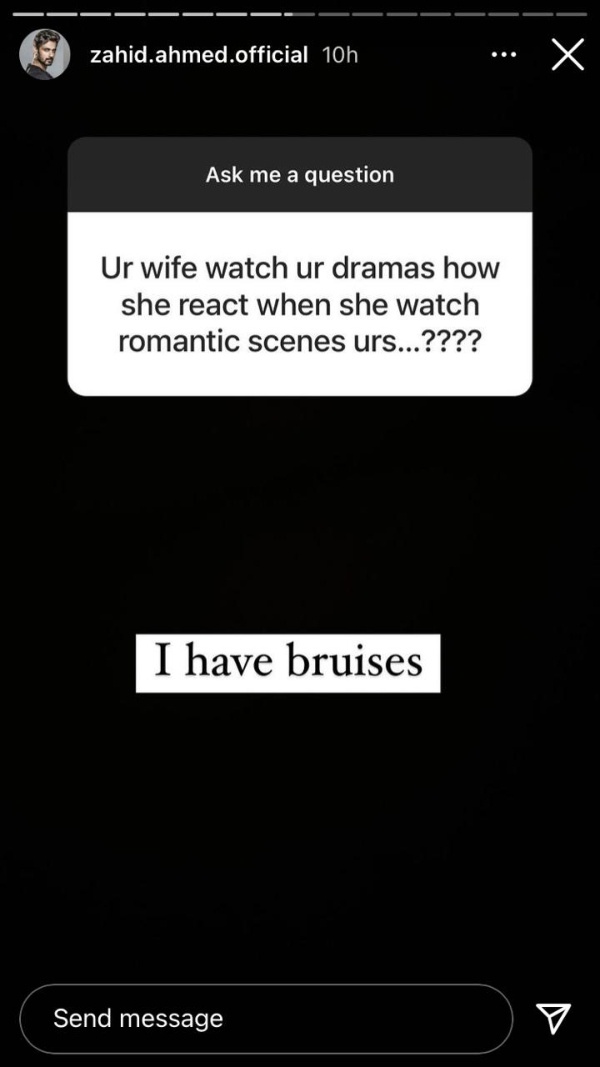 The Loving Couple
When in 2020 Zahid Ahmed won the Best Actor-Critic Award, his wife penned a whole note for him on her Instagram account. She described their journey together as difficult and also painful at times but it's been nothing short of a learning experience for them! She wished her husband success so beautifully and supportively that many were smitten.
View this post on Instagram
Read more: 5 Pakistani Dramas To Watch In October That Have A Unique Concept
Zahid Ahmed Doesn't Do…?
However, his wife revealed a secret about him that we can't help but relate to. When all was said and done, Amna Ahmed added that she just has one prayer for her husband which is that he learns how to respond on WhatsApp! That cracked us up because it shows Zahid Ahmed may be one of the biggest actors on screen but he still fails to navigate social media properly.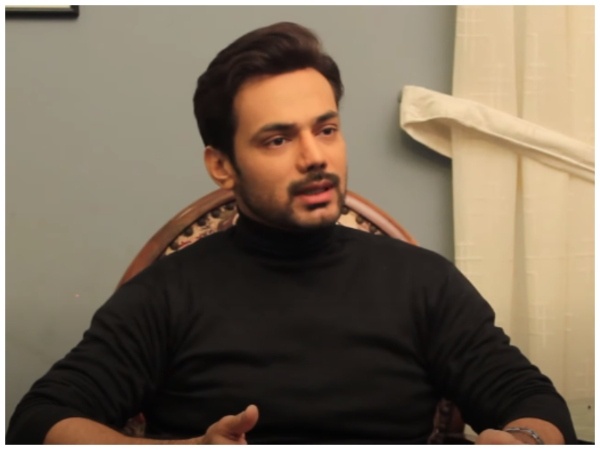 Moreover, how many times have we been guilty of not responding on Whatsapp as well? It takes energy, we can't blame Ahmed.
Zahid Ahmed – What's Coming Up?
Zahid Ahmed has a movie coming out which was scheduled for a 2021 release prior to the pandemic. The movie is titled "Ghabrana Nahi Hai" and includes Ahmed in a lead role alongside Saba Qamar Zaman. It's bound to be a blockbuster and we can't wait to see it!
Read more: 6 Dialogues We're Tired Of Hearing In Pakistani Dramas
Stay tuned to Brandsynario for the latest news and updates.