A famous clothing brand has recently come under fire for stealing an artist's hard work. The company used the artwork for piggyback marketing, using Arshad Nadeem's latest win as a way to boost their sales. Even this wasn't enough— they stole an artist's rendition of the Olympic gold-medal winner. Here's what's going down:
Read more: Why Ego Is The Enemy of Good Leadership
What Happened?
A brand by the name of H&S apparel put out a deal to celebrate Arshad Nadeem's latest win. They put up an artistic post with the javelin thrower inviting him to shop for free goodies worth Rs.50,000. This, according to them, is to support new talent and encourage him. This has happened many times— whenever our cricketers win something, they are given free vouchers and deals at places.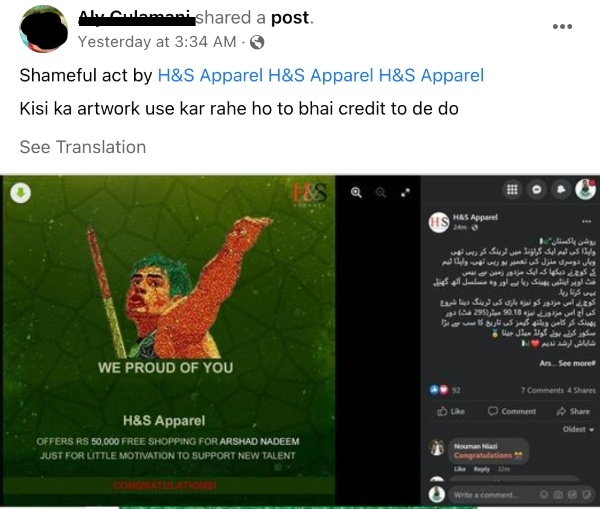 A marketing strategy at best and a failed theft at worse! H&S apparel had no idea that whoever's artwork they stole would speak up about it.
Stealing Artwork
The artwork is by Mubarak who runs his page called Mubarak's art. He posted his artwork on his site and page and H&S apparel thought they could steal it. Having seen this theft, the rightful owner of the art has been rallying support on social media to help him.
The problem is that H&S apparel first refused to admit that they stole the artwork. Then they said that the artwork was on a website that is loyalty and copyright free. However, as compensation, they have offered him a Rs.10,000 prize. The reason behind it? To support new talent.
Has The Issue Been Solved?
The issue is still not solved because the clothing brand is refusing to admit that they have stolen a hardworking artist's work. Distributing cash prizes does not work. Moreover, why would they agree to give a cash prize if they haven't stolen his work? All this seems very fishy and it also seems that they're trying to cover this up as goodwill.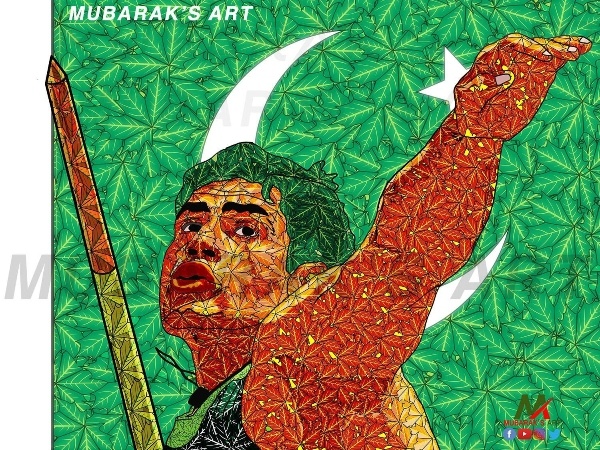 Let's see where Mubarak reaches with the support and power of social media!
Read more: Women 21% Less Likely Than Men To Be Online
Stay tuned to Brandsynario for the latest news and updates.