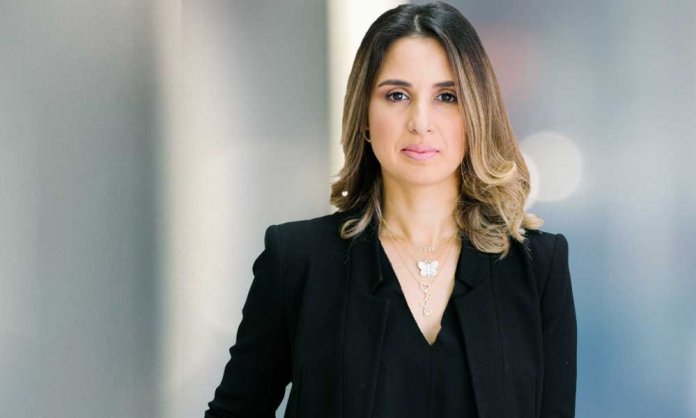 Berkshire Hathaway HomeServices has appointed MD Properties Dubai founding director Dounia Fadi as the Chief Operating Officer.
Fadi will be overlook Gulf Properties real estate sales staff and will assist Ihsan Husein Al Marzouqi and Phil Sheridan.
Fadi has almost 15 years of experience in the field. Proud husband Fakhr-e-Alam took it to Twitter to celebrate his wife's achievements.
Fakhr, a multi-award winning actor, host, VJ, and musician writes:
I am so proud of my wife. She sets the bar so high for me.

From being featured in Forbes multiple times to being made cheif operating officer in middle east to represent the warren Buffet legacy, her story is Super.

I am so under pressure to be in her league. I am truly lucky.
I am so proud of my wife. She sets the bar so high for me.From being featured in @Forbes multiple times to being made Chief Operating Officer in Middle East to represent the @WarrenBuffett legacy, her story is super. I am so under pressure to be in her league. I am truly a lucky. pic.twitter.com/7tG3yaL5FS

— Fakhr-e-Alam (@falamb3) July 24, 2019
As we build our brokerage, we look for the very best real estate professionals to help us continue our growth path and establish the highest standards of excellence and professionalism in our market.

We immediately identified with Dounia and her qualities, candor, and transparency. She has extensive knowledge of the market and a wonderful reputation in the industry. -Sheridan
Fadi, in a statement, shares that she is looking forward to taking the brand name forward.
We will help people from around the world to buy and sell real estate in Dubai and create new wealth through solid real estate investments. It's our mission to help our clients find new homes and live their dreams. -Fadi
For those who are unaware, Berkshire Hathaway HomeServices is Warren Buffet's residential brokerage in Dubai.
Dounia Fadi has also been mentioned in Forbes lists several times. She is a successful entrepreneaur and business woman in the realestate business.
A heart-congratulations to Dounia Fadi on her accomplishments.
Stay tuned to Brandsynario for more news and updates.