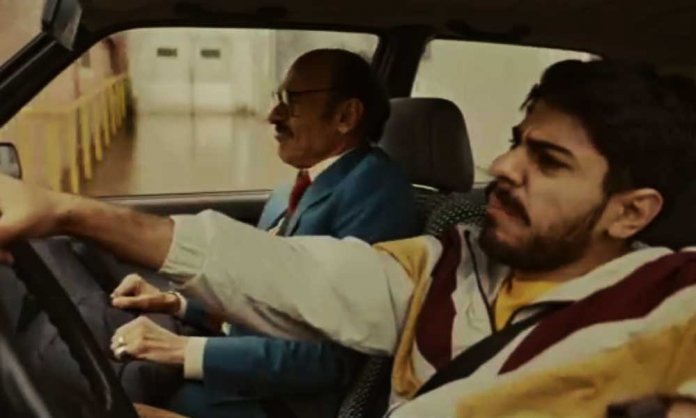 The number of cybercrime the global banking industry faces has been increasing in recent years and so Dubai Police has joined forces with Emirates NBD to launch a #SecureYourAccount campaign that is aimed at promoting public awareness on cybersecurity.
Combining humour and advice, Dubai police in collaboration with Emirates NBD produced a rap song about bank fraud. The song is a parody of 'It Wasn't Me', the popular hit song by Jamaican rapper Shaggy.
The catchy rap tune sums up the conversation between a banker and its client who was tricked online.
The two-minute long video begins with him calling the bank insisting that his entire account was wiped out after receiving an email that asked him to send his bank details and password to resolve a payment issue.
The client said that the scammer messaged him on WhatsApp, called him in the shower and also told him that he won the lottery. However, the bank manager, unaware of the fraud repeatedly says "It wasn't me!"
 "All the things a bank won't ask, but a fraudster will! Our latest film "It Wasn't Me", in collaboration with @emiratesnbd_ae, gives you the do's and don'ts of keeping your identity and account secure at all times…," the caption stated.
Banks would never call or email and ask their customers to reveal personal details such as online or mobile banking credentials and password, card PIN or the three-digit CVV number.
Cybercrime is a global threat that demands collective attention. Accumulating positive response, the video has been labeled informative and entertaining.
Here's how social media reacted to the video
"It wasn't me!" 😀😂 That's how you create #awareness for bank fraud and #phishing! Well played, @DubaiPoliceHQ ! #secureyouraccounthttps://t.co/33qQRKfxbG pic.twitter.com/F1pfZZG08O

— SoSafe – Cyber Security Awareness (@SoSafeSecurity) July 8, 2019
This will brighten up your Thursday. A great reminder on account security
It Wasn't Me – #SecureYourAccount https://t.co/6v52AZZuTO via @YouTube

— Authentic Associates (@AuthenticAssoc) July 11, 2019
Some important banking #WednesdayWisdom from @DubaiPoliceHQ 😅👇#SecureYourAccounthttps://t.co/dObKGODcAS

— 11:FS (@11FS) July 10, 2019
It wasn't me – #SecureYourAccount

Sorry this is too good! Not sharing this would be a crime! 🤓 #SecurityMattershttps://t.co/pt45gtbx8w

— Karel Pelckmans ☁️ (@KarelPelck) July 4, 2019
What do you think about this unique approach to share awareness about bank frauds?
Stay tuned to Brandsynario for more news and updates.