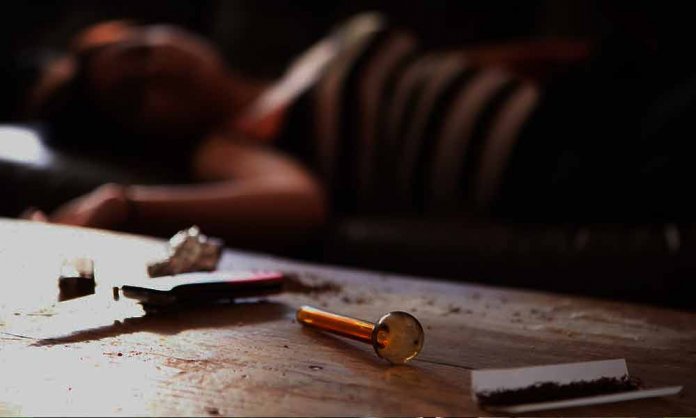 An unfortunate incident has been going on in Pakistan right under the noses of authorities and parental figures. According to a report Pakistan Today, it was found that prostitution and drugs were widely being offered to young school-going children.
Social media plays a very harsh and vital role in this. There are tons of pages which are supplying drugs to the youth and are offering sex services to lure students to make profits. Some of the students who become potential clients are then blackmailed for money.
The Youth = Target
Unfortunately, these pages are not being caught in the radar and are operating full-fledged. These pages are also promoting sponsored advertisements which promote medicines to improve sexual performances and stamina for both genders.
Furthermore, it was observed that such pages are followed by a massive amount of youth and youngsters who have provided business to such pages.
It has been observed that among those who interact with such explicit content over the internet, the ratio of younger netizens is way more than others. Moreover, the businesses are running in a slicker manner on Twitter than on Facebook – Sources
Upon investigation, it was revealed that websites such as 'Locanto' are promoting prostitution using ads oriented around escorts and their services.
WhatsApp Delete For Everyone Feature Receives Update & New Rules
Most of the hits that the website gets are by the younger generation and no agency has so far managed to deal with it.
Pages like Lahore Escorts, Call Girls in Lahore, VIP Escorts in Pakistan, Pakistani Escort in Lahore and Door Step Call Girl, are just a hand-few to name, there are the most visited pages on social media, sources said.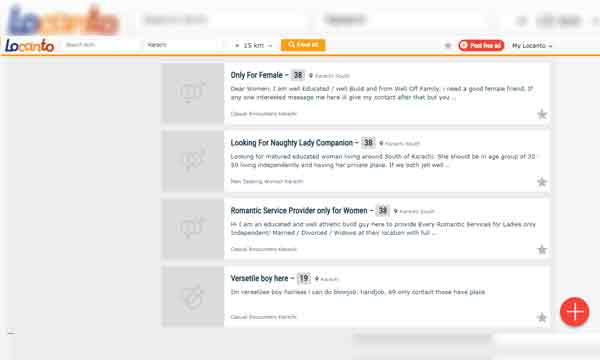 Celebrities & Media
It is an entire racket that offers all kinds of illegal services.
It was also found that these services are also available for customers on WhatsApp via video-calling and other such applications as well.
Some of the portals are exclusively for the rich and offer models, television hosts, actors and foreigners.

They also set certain prerequisites; such as booking a room at a 5-star hotel and confirming your stay by sending them pictures of the room. Two to three persons also accompany the prostitute to the hotels.
Rates for overnight services start at PKR 40,000 and continue to PKR 200,000-300,00.
The rates can be even more in instances where the escort is a celebrity, as his or her fee adds to the agency's basic demand.
Durex's Ad on #MeToo is Going Viral for All the Right Reasons!
Blackmailing
They secretly capture objectionable photos or record videos of their customers with the prostitutes and seek extortion.
In such cases, the victim usually avoids approaching the police because of his or her own self-respect, they said.
There has been a prominent increase in Pakistan-produced pornographic content on the web within the past year or two and such secretly-recorded videos are a major reason behind it. Hundreds of people are not even aware of the kind of videos they have been featured in.
Trapping New Escorts & 

Souteneurs
Agents have targeted university going students to lure them into the escort business. The process is simple, a man or a woman agent tries to get friendly with the other person. They then devise several strategies to sell them drugs and then convince them to come on board.
Needy students are offered attractive honorariums in a bid to make them join the filthy business
They also get a hold of information and numbers of those who have nothing to do with this particular business.
Authorities have finally been alerted and are taking needed action to break the rackets.
They have reportedly compiled a report of people who are targeting universities and schools and providing prostitution and drugs to the students over there.
They have reportedly compiled a report of people who are targeting universities and schools and providing prostitution and drugs to the students over there," sources said, adding that no stern action had been taken so far though. -Usman Tariq, Father of 15-yr-old
FIA Deputy Director Syed Shahid Hassan has said a mechanism to monitor such activities on social media. If any leaks are found, strict action will certainly be taken.
However, the one question we are left with is why was this not taken care of before spreading vastly amongst students?
What do you think about this controversy?
Stay tuned to Brandsynario for more news updates.