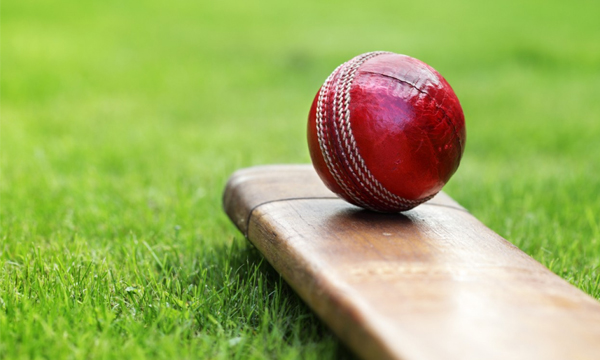 The love of cricket for Pakistanis is second only to the love of biryani. For most, it even supersedes that. We take our cricket very seriously. Often when the Pakistani team performs poorly, people are seen breaking tv sets, chairs, furniture etc in frustration. Cricket is in our blood. Now with the world moving on to digital, lovers of the sport demand more from it.
We have come a long way from just watching it on TV and being satisfied with that. The fans today, however, seek more. And so a dearth of optimized coverage of cricket was recognized. Enter Cricingif. the first platform of its kind, providing live highlights (a clip for each ball) along with the fastest live scores online. You also get live streaming, cricket news and blog humor and opinions from all around the cricket world.
With the start of ICC Champions Trophy, Cricingif got a place in the top 10 trending apps and a number 4 spot in the Sports category on the Pakistan version of the Google Play Store. The efficient ball by ball highlights provided by the platform got it nearly 100,000 downloads.
Brandsynario managed to get in touch with Mr. Qasim Zafar, Co-founder, and Chief Commercial Officer, Cricingif. This is what they had to say about their portal
Q) How did you start this venture?
A) There was a Pakistan vs India match on TV and my co-founder Shahid Rasool had to get up and go to the bathroom. Yes we know that's too much information but By the time he came back a wicket had fallen. After waiting for the replay that never came, this led to the realization that there really doesn't exist anyway for users to pick and choose and watch the moments of a cricket match that matter to them the most. We figured that a GIF for every ball would be the best way to cater to this problem, and so Cricingif was born.
Q) Why cricket? Why not all sports?
A game of cricket is a drawn-out affair often spreading over several days, and it is more a game of strategy with long spells of relatively little action and short bursts of intensity, so it is most suited for the approach we decided to take.
Cricket is a very emotional game and the most watched sport in our part of the world. A World Cup match is a friends-and-family affair where everybody sits down together to watch the game, and restaurants and cafes and roadside tea stalls are full of people glued to the screen. It unites the nation, like nothing else.
In this kind of passionate environment and with this kind of cult following, people love to not only watch matches live, but also relive their favorite moments and fondly recall historic games.
Q) What were some of the biggest challenges you came across?
The biggest hurdle by and far has been licensing and copyrights. We got a huge amount of traction early on with commentators, journalists and even cricketers following and sharing our clips, and in the 2015 World Cup we had over 5 million videos played. In order to grow the platform further, we realized that our only option was legally obtaining rights.
Sports content is very tightly controlled and there are big players who often don't have the incentive to innovate in their respective domains, so it took us a long while to convince them on our vision. Eventually, we were able to become exclusive ICC partners and also entered into a partnership with the PSL and other entities in the cricket world.
Around the same time as we were figuring out our licensing issues, one of our cofounders became disillusioned with the company and decided to leave for a more stable career path. That was a very low point as the team was already stressed out and had to deal with a sudden leadership loss.
The second biggest hurdle is making sure that our offering works for everyone – the person who wants to watch the highlights of Virat Kohli's innings, or the person who wants to watch all the wickets Shahid Afridi took, or just someone who wants to watch the highlights of the match. Figuring out a proper user experience with the amount of content and the possibilities we have is key.
Q) What makes you stand out from your competition like Cricinfo?
We aim to provide the most engaging cricket coverage online. We differentiate our live match coverage by providing live scores much faster than ESPNCricinfo on average, and we also provide a video clip for every ball along with the commentary.
So now you can not only read what happened, but also watch and share it. What's more, our curated in-match discussions and ball by ball predictions help users engage on a strategy level as opposed to just following the events as they unfold.
The articles and news we post are keeping in line with our philosophy of keeping things short, sweet and visual. What's more, ball by ball videos open up a whole new dimension of visual storytelling with the use of clips.
There is also a strong focus at Cricingif on empowering everyday cricket fans by not only showing them cricket but also enabling them to become part of the game. Users can predict what happens in a match and get exciting prizes.
We have also developed a virtual reality game that places players on the pitch in a stadium and challenges the cricket fanatic to play and win in a lifelike environment. Our VR activation with Pepsi proved to be a hit with fans and we are improving the experience to make it as immersive as possible.
Q) What makes your team an expert in cricket? How do you analyze players and matches?
We are a young team that is very enthusiastic about cricket. We keep close tabs on social media to figure out where the conversations are and why. In addition, we have a lot of clip viewership data and that helps us create and confirm hypotheses about what discussions and moments are important. We have a couple of experienced cricket journalists onboard, and they help us out in more advanced analyses.
Q) How interactive and user-friendly is your mobile app?
In terms of interactivity, the live cricket viewing experience on the Cricingif app is right up there. We have just launched our ball by ball predictions feature, the first of its kind, and the results from it are very good. The idea is to make Cricingif the one place where you can follow the game and engage with it on a strategy level.
We are constantly taking feedback from our users and the user experience is constantly evolving as a result. Since we are a data-driven company, we have developed a custom analytics framework to aid us in content and platform optimizations.
Q) Any plans of bringing in ex-cricketers on board for analysis or to be a part of the team?
Yes, definitely. We are looking at something like this in the very near future. We just need to make sure that each and every content offering we do, each step we take, is completely planned and executed well.
Q) How was the experience of being associated with PSL?
Our official partnership with PSL was a very positive experience. The response on the Cricingif website and mobile app was beyond our expectations, and the exposure the team gained was tremendous. Now we know very well all aspects of how to cover and create content around such an important event.
The 2017 ICC Champions Trophy is underway and we are taking the user insights we've learned from the PSL to guide us in creating content during this tournament. So far it's been working out for us. We are also focusing more on our mobile app now and we have seen a tremendous surge in downloads, as of last week our app is at number 4 in the Sports category on the Play Store and in the top 10 Trending Apps in Pakistan.
Q) What can we expect from Cricingif in the future?
We are focused on developing more content offerings in parallel with the ones we already provide. The idea is to create fun, engaging and relatable features that come out on a regular basis as well as improving our ad-hoc coverage of events from around the cricketing world. We expect to be covering cricket in a lot more breadth and depth in the coming weeks, as well as ramping up our engagement features.
In addition to the above, we will soon be rolling out some very cool community-building measures based around our virtual reality & ball by ball prediction features to engage as many people as possible.