Ethnic is a well-established brand that seems to be its own enemy. Though the brand releases covetable collections with many gorgeous pieces, its quality is its own nemesis. After this Eid, many people have taken to Facebook platforms to talk about the unfair fate they were dealt with by Ethnic. Here's the down-low:
Read more: How To Keep Your Brand Safe & Avoid Controversial Marketing
What Happened?
Ethnic has become notorious for its terrible quality. The brand has extremely strict no refund or exchange policies which also do not make sense. Every place abroad has these policies and they are very successful too without fraud. What makes Ethnic above it all? As a result, if people sometimes get something on a whim, they are stuck with it for life.
Recently, Voice of Customer, a Facebook group for customers, has started getting inundated with posts against Ethnic. People are sharing pictures of recently bought ethnic clothes that have gotten torn, have lost their color, or look nothing like their pictures. 
The Complaints
All the people are complaining that this dress is only okay if you only put it on mannequins. Besides that, if a human wears the clothes and actually moves around in them, you will experience your dress getting torn. It starts tearing from places. The color gets lost just after one gentle wash. Moreover, sometimes you come home and realize that the material actually has a lot of defects in it. Have a look at the complaints generated in just a few hours: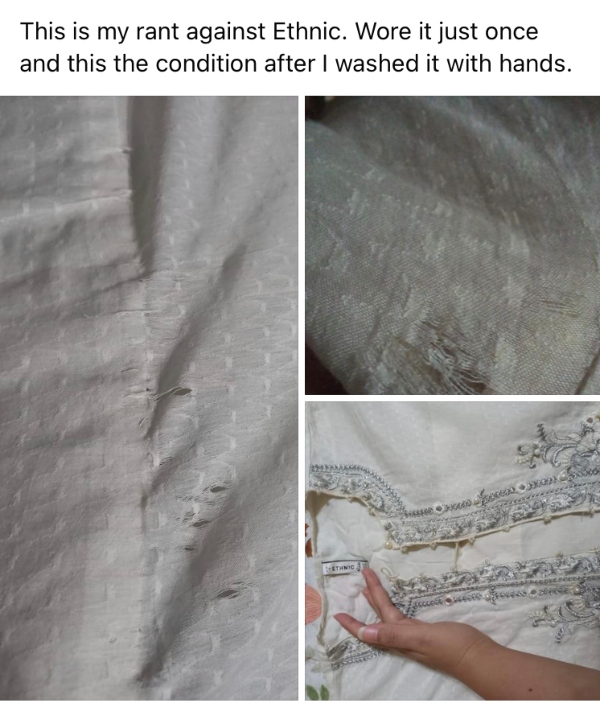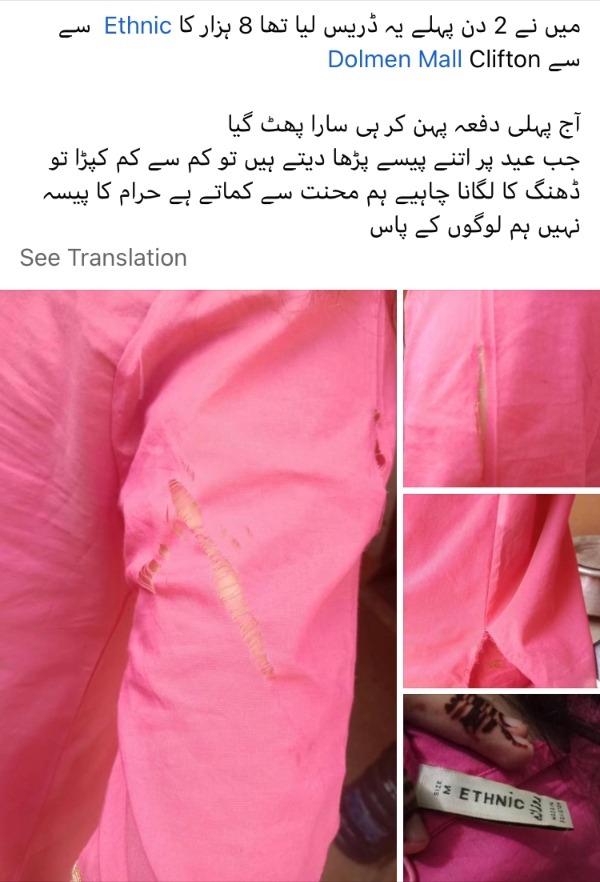 Keep 'em coming!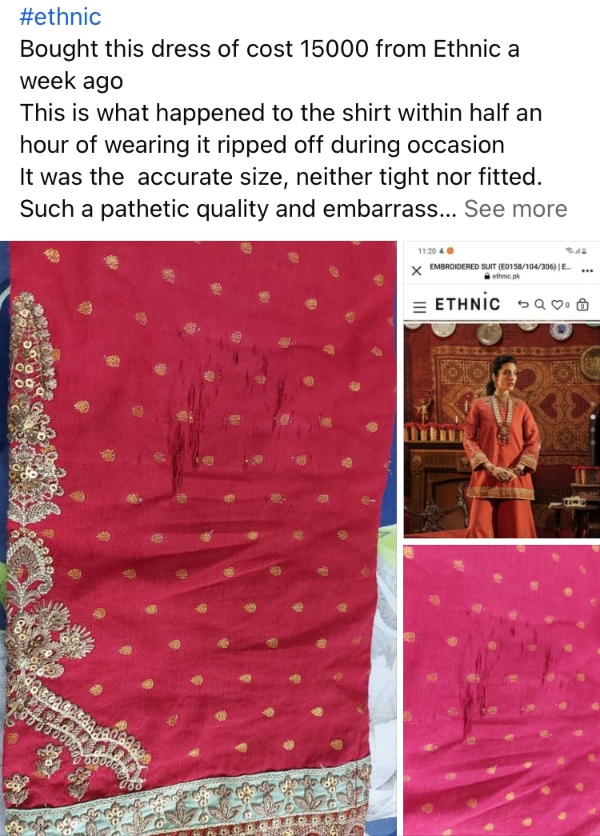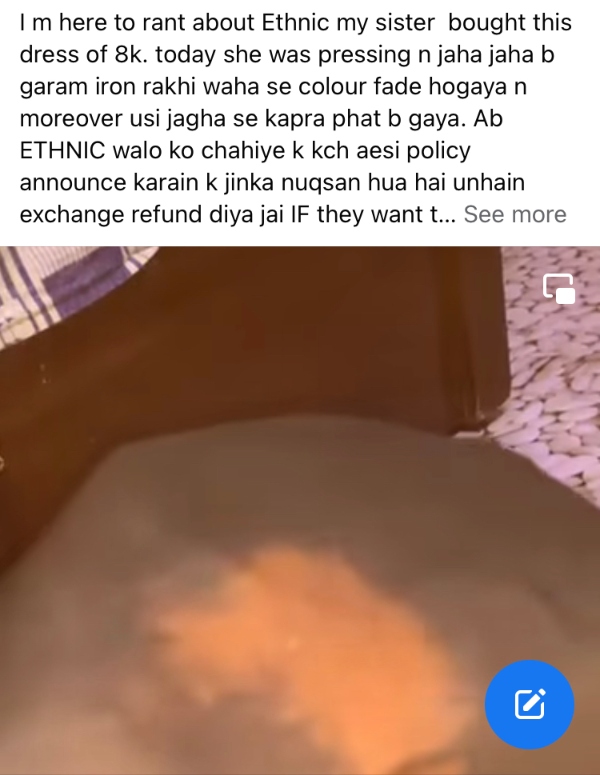 There's even more: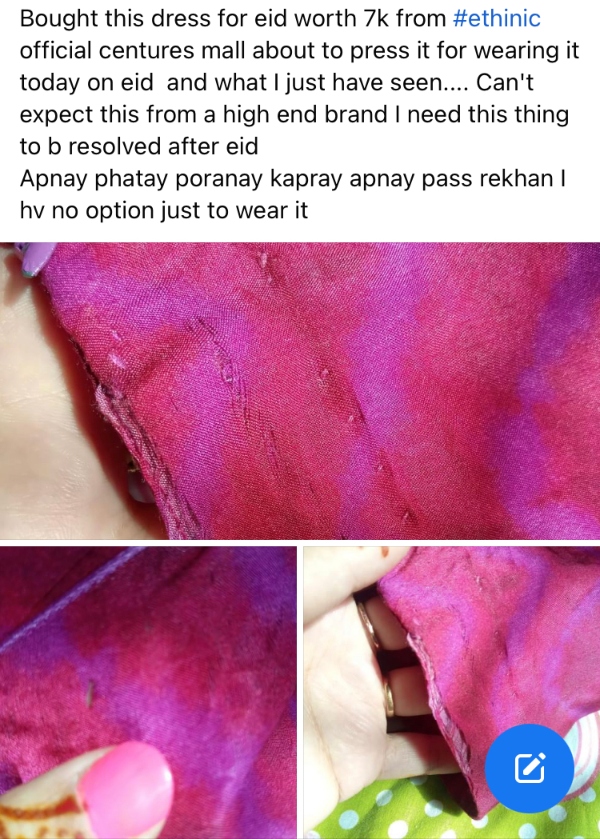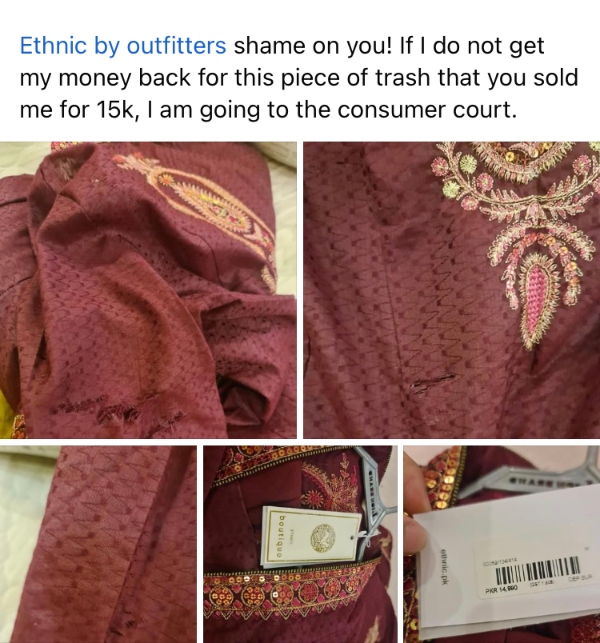 Does Ethnic Do Something About This?
Here's the problem— Ethnic will do nothing about this. This will be because they will say that it happened once you washed it or wore it hence, it is not our responsibility anymore. Had you bought it like this then we could exchange it? They will also never refund which is the saddest part. When a place offers this bad quality, you don't want a new item in its place. You need to get your hard-earned money back.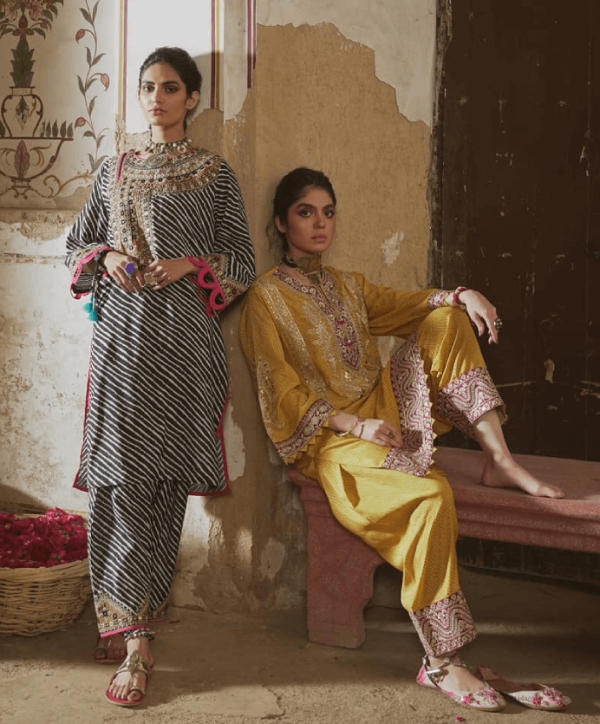 Regardless, these posts have definitely taught us that Ethnic is not the place to be for Eid shopping. Save your money and your outfits for bari Eid!
Read more: The Gucci x Adidas Collab Unveiled At Milan Fashion Week Is Raising Eyebrows
Stay tuned to Brandsynario for the latest news and updates.