Gucci is a powerhouse luxury brand and Adidas is the leading sportswear brand: could both work together? The two biggest brands have indeed come together for a collaboration and it has knocked expectations out of the park. Have a look at the collab, the concept behind and what people have to say about it here:
Read more: Did Designer Omar Farooq Just Copy Burberry's Campaign?
About The Collab
Gucci unveiled its collaboration with Adidas at the Milan Fashion Week 2022 for the next fall and winter. The creative director of Gucci said that this collaboration was "his longtime hidden desire." That is precisely because stripes are so central to Gucci's aesthetic but it is for Adidas too.
i still can't believe that gucci x adidas is actually happening

— bella! LTWT (@ssunflowerlouis) February 28, 2022
This is all the more exciting and big because it is the first time Gucci unveiled a new collection on a runway since the pandemic began.
What Does It Include?
The collaboration has tracksuits, shoes, bags, knitwear and the list goes on. Amongst men's suits, there are shades of royal blue and purple with the Adidas stripes down the sleeves and trousers with Gucci's logo too.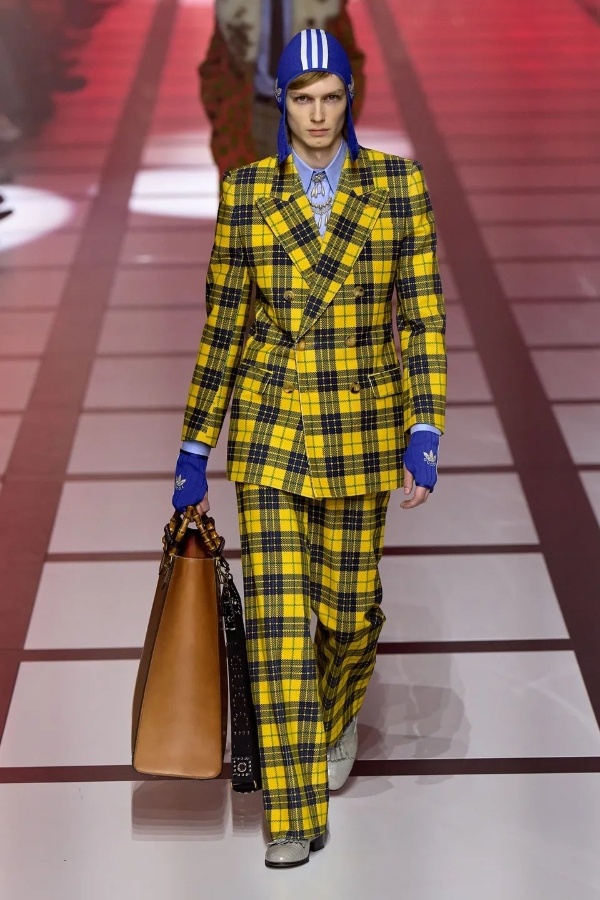 There was a lot of choice for women too. Think of a dual-brand corset over an athletic-style dress. Stylish jogging suits made out of luxe patterned knitwear material. As always, it can't be Gucci if there are no kitten heels.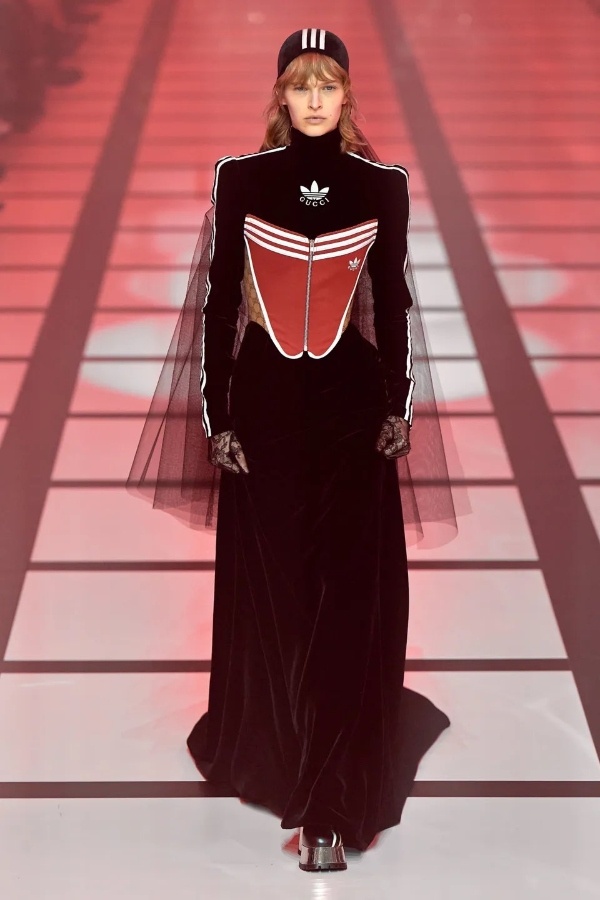 In addition to this, the accessories did not lack either. Amongst headgear, there were swimming caps with the Adidas logo or double-billed baseball caps. The prime ingredient in all of these is how both the brands clash and coalesce. 
Read more: The PinkTree Company's Latest Campaign Criticized For Being 'Tone Deaf'
The Idea Behind
The concept of the collaboration behind this was shown also by the structure. The showroom was embedded with mirrors through which the CD wanted to show the multiplicity of fashion. The idea was to make one item so glamorous yet so easy-to-wear with everything. Fashion is that which can be lived in!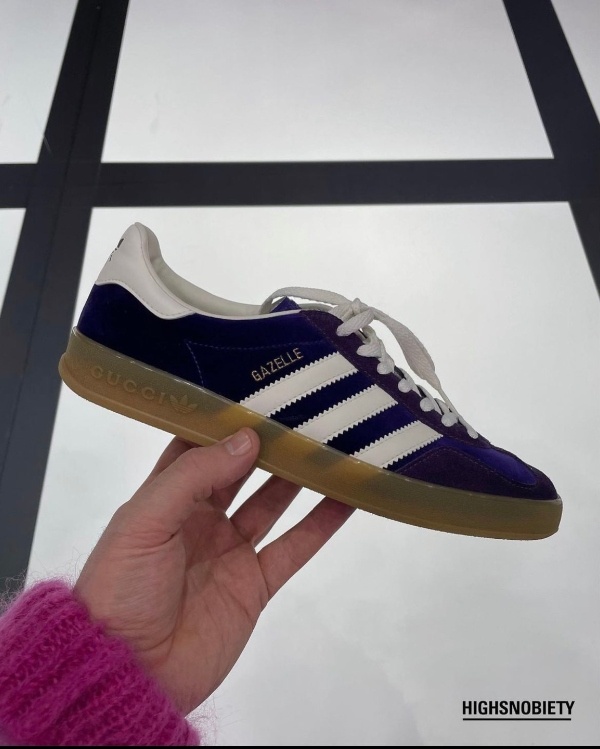 Another super interesting facet of the collaboration was the fluidity of gender. Both the brands created items that could not be attributed to one gender only. It was appropriate for all and could be rocked by anyone who simply had the bucks and guts. Suits especially were where this dynamic aesthetic was brought home.
Stay tuned to Brandsynario for the latest news and updates.