Turkish actor Engin Altan Duzyatan, known for his lead role in Turkish drama series  Diriliş: Ertuğrul, has thanked all his Pakistani fans.
He took it to his Instagram to extend her gratitude, writing that the drama has crossed 100 million views on YouTube in just 18 days.
Reportedly, he wrote, "I love you, Pakistan, thank you for watching us."
He added that he wishes to visit Pakistan and meet his fans, saying, "I hope I can come to meet all of you one day."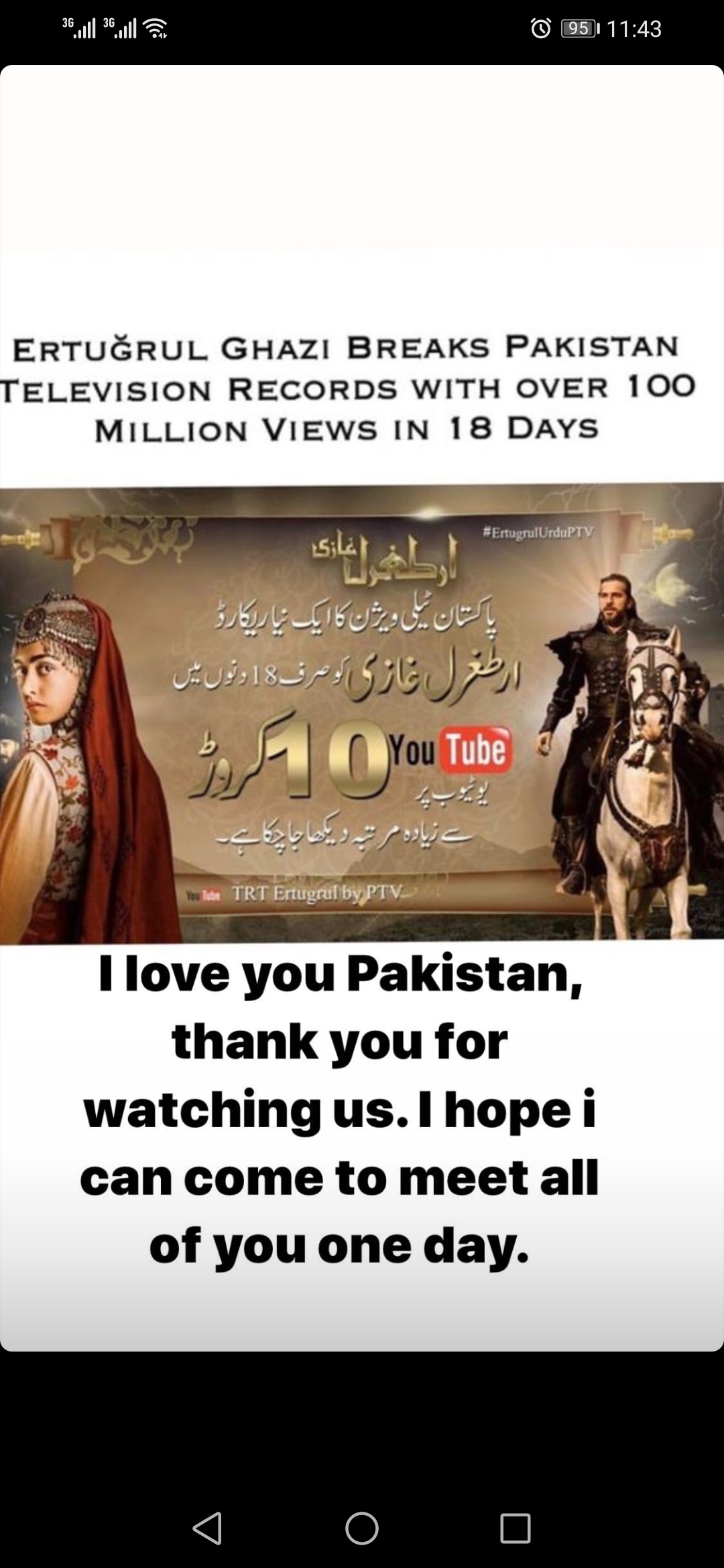 Before Engin, his co-star Esra Bilgic, known for her role as, Halime Sultan, also expressed her wish to visit Pakistan one day on social media.
"I'm waiting excitedly to meet you all in Pakistan after this period. Take good care of yourselves. Stay in peace and health." She wrote.
To another comment, she replied, "lots of love from me to Pakistan."
What is Dirlis: Ertugrul?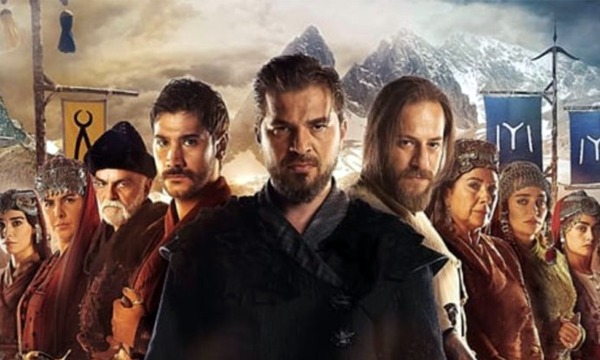 Dirlis: Ertugrul is a Turkish drama series based on the history of the Muslim Oghuz Turks and takes place in the 13th century.
It revolves around the life of Ertuğrul, the father of Osman I, who was the founder of the Ottoman Empire. It has been well received, particularly in the Muslim world.
The series stretches over five seasons with hundreds of episodes.
Banned in Other Countries
While on one hand, Prime Minister Imran Khan has asked Pakistanis to watch the series, other countries have banned it.
Reportedly, the countries include Saudi Arabia, Egypt, the UAE, and India. Watching this series from Egypt's Fatwa section has been declared forbidden.
Despite the ban, the series is quite popular in these countries.
Pakistani Actors are Not Happy with the Show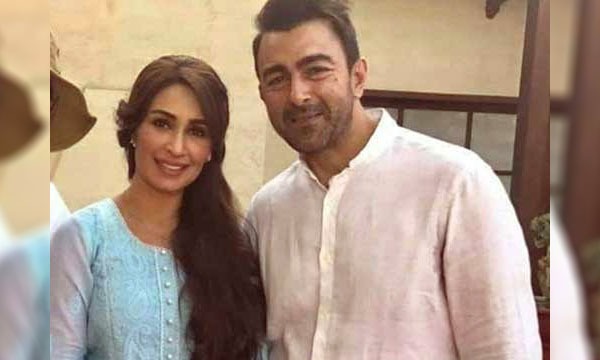 Actors, including Shaan and Reema, have expressed that they are not happy with the drama being aired in Pakistan.
Shaan expressed that Pakistan should be making its historic shows using local talent based on our roots and history on the greats such as Haider Ali, Tipu Sultan, and many more.
Pakistani Diva Reema also expressed similar concerns. She said that she fully supports Shaan and wants the government to support local artists.
She further said that airing this show on a private channel is a different story, but this indeed should not have been broadcast on a national channel.
Furthermore, she added that we need to support our local artists who are sitting in their homes and give them a chance.
Reema Khan Stands Against The Airing Of Turkish Series Dirilis: Ertugrul
Moreover, Yasir Hussain became the latest celebrity to join the bandwagon. Over the weekend, Yasir stated that Turkish dramas had ruined Pakistan's local industry.
Though many had criticized him for his comments, other celebs stepped up and supported his stance.
Are you a fan of Ertugrul, or like the celebs do you agree that Pakistan needs its historical shows?
Share your thoughts with us in the comments below.
Stay tuned to Brandsynario for more news and updates.
We Bet You Didn't Know These 10 Facts About Dirilis: Ertugrul