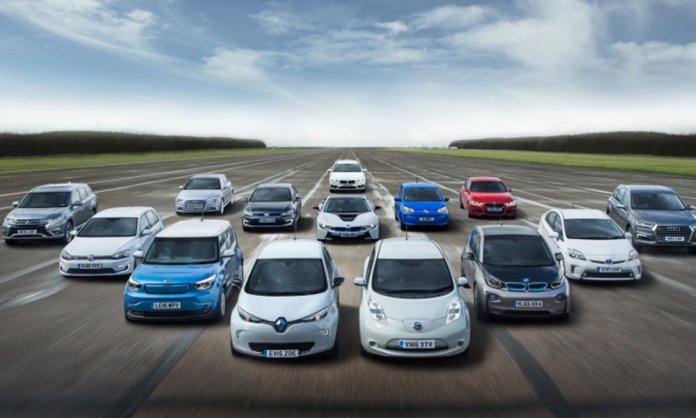 20th June 2019: The electric vehicle (EV) policy presented by the government of Pakistan has been opposed by the automotive industry.
The reason behind it being opposed is because many believe that it is in contradiction to the Automotive Development Policy 2016-21.
Pakistan has been going through drastic climatical changes due to the high levels of pollution, mainly produced by combustion engines.
To combat global warming, the PTI government proposed an EV policy that will help in the reduction of carbon dioxide emissions. The government's policy was based on turning 90% of all vehicles in Pakistan to EV by 2040.
Prime Minister Imran Khan approved the initial draft that was presented in front of the cabinet. It was prepared by the Ministry of Climate Change.
However, local brands have expressed their concerns. Reportedly, the concern is that the policy should not affect the indigenous auto sector of the country as in the case of the US and China.
The sector strongly believes that the EV policy promotes the import of CBU units rather than local manufacturing.
The Ex-Chairman of Pakistan Association of Automotive Parts & Accessories Manufacturers (PAAPAM)Mashood Ali Khan believes that EVs are definitely the future but require long term planning.
---
---
Prime Minister Imran Khan directed the Ministry of Climate Change to finalize an electric vehicle policy in the next 15 days and present it in front of the federal cabinet for approval.
These instructions were given during a high-level meeting on Friday while discussing climate change in the capital city of Islamabad.
PM Khan had been informed that the main contributor to the excessive pollution in Punjab leading to climate change is smoke emitted by the vehicles.
Renault Vehicles in Pakistan Might Not be Launching After All!
Thus, the ministry officials stressed that a need to promote electric vehicles to reduce carbon emission.
Now, Malik Amin Aslam, an adviser to PM Imran Khan shared that PM Khan wants to achieve a goal of converting 30% of all cars running in Pakistan into electric cars by 2030.
Malik Amin Aslam said:
Most countries are opting for electric cars across the world and Pakistan is far behind in it and once introduced in the country, electric vehicles will help save Rs2 billion worth of oil imported into the country besides reducing the country's air pollution.
However, given that in a country like Pakistan where the infrastructure is unlike international countries, this might be a far-sighted goal. Nonetheless, the government wants to start somewhere and introduce more changes like 'Green Rickshaw' and more.
Various proposals were under consideration to gather financial resources of the project which include Green Sukuk, Forest Bonds and the establishment of Green Fund, a Chinese cooperation project.
We have now to see what policy is introduced and what fruits does it have to give to the country.
Stay tuned to Brandsynario for more news and updates.