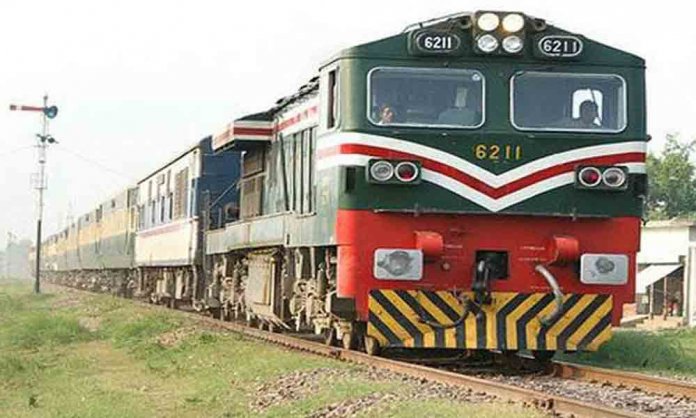 Federal Minister for Pakistan Railways (PR), Shaikh Rasheed Ahmed announced in a press conference that five special trains will be run for passengers on Eid-ul-Fitr 2019.
The aim is to make it easier for people to travel to other cities for celebrating Eid with their loved ones.
May 18- Pakistan Railways (PR) would run five Eid special trains to facilitate passengers on Eid-ul-Fitr 2019, said Railways Minister Shaikh Rasheed Ahmed.https://t.co/ysVxpJzwlq

— CPEC Monitor (@CPEC_Monitor) May 20, 2019
Schedule of Special Eid Trains
As per the schedule, the first special Eid train will leave Karachi City railway station on June 12 at 11 am and will arrive at Peshawar Cantt on June 13 at 10:30 pm.
The second special train will leave Quetta railway station on June 12 at 11:30 am and via Lahore route will arrive at Rawalpindi on June 13 at 8 pm.
The third special train will leave from Karachi Cantt railway station on June 13 at 11 am and via Faisalabad route will reach Lahore on June 14 at 10 am.
The fourth special train will leave Rawalpindi railway station on June 14 at 7 am and via Bhakkar will reach Multan at 10:30 pm on the same day.
The fifth special train will leave Multan Cantt railway station on June 19 at 7 am and via Mianwali will arrive at Rawalpindi at 10:15 pm on the same day.
Jinnah Express: Lahore-Karachi Train Booking, Ticket Price & More
Earlier this year, Pakistan Railways introduced ten new trains across Pakistan to facilitate the citizens in just first 100 days of the present government on the direction of PR Minister Sheikh Rashid Ahmad.
The minister also mentioned that anti-encroachment attempts will be made in the coming 15 days, and that he plans to visit Sukkur on Wednesday for an inspection of the railway track.
He told the media:
"We will have a meeting on the KCR on Monday (today) where we will review all areas falling in its route" 

"We will assist the Sindh government in every way possible in achieving this task as we are its well-wisher"
Railway ticket prices start from PKR 20 to PKR 7,000 plus. For detailed fares, visit the official Pakistan Railway website.
Do you plan to go out of town to celebrate Ramadan or Eid 2019?
Let us know in the comments!
Stay tuned to BrandSynario for more updates.