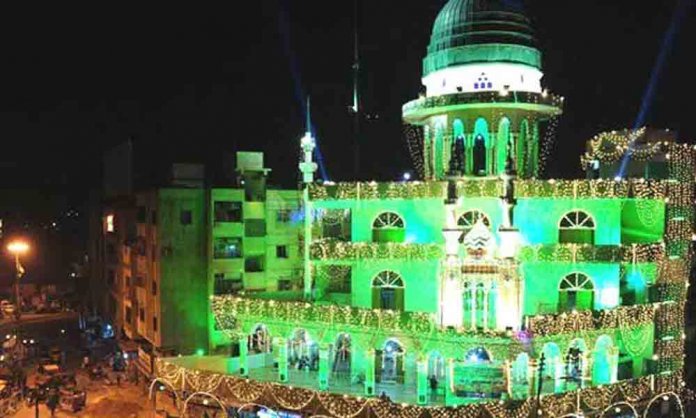 12th Rabi-ul-Awwal, Eid Milad Un Nabi traffic plan has been devised by the Karachi police for peaceful processions across the city.
Three significant processions will be organised on MA Jinnah Road.
Eid Milad-un-Nabi Traffic Plan for Karachi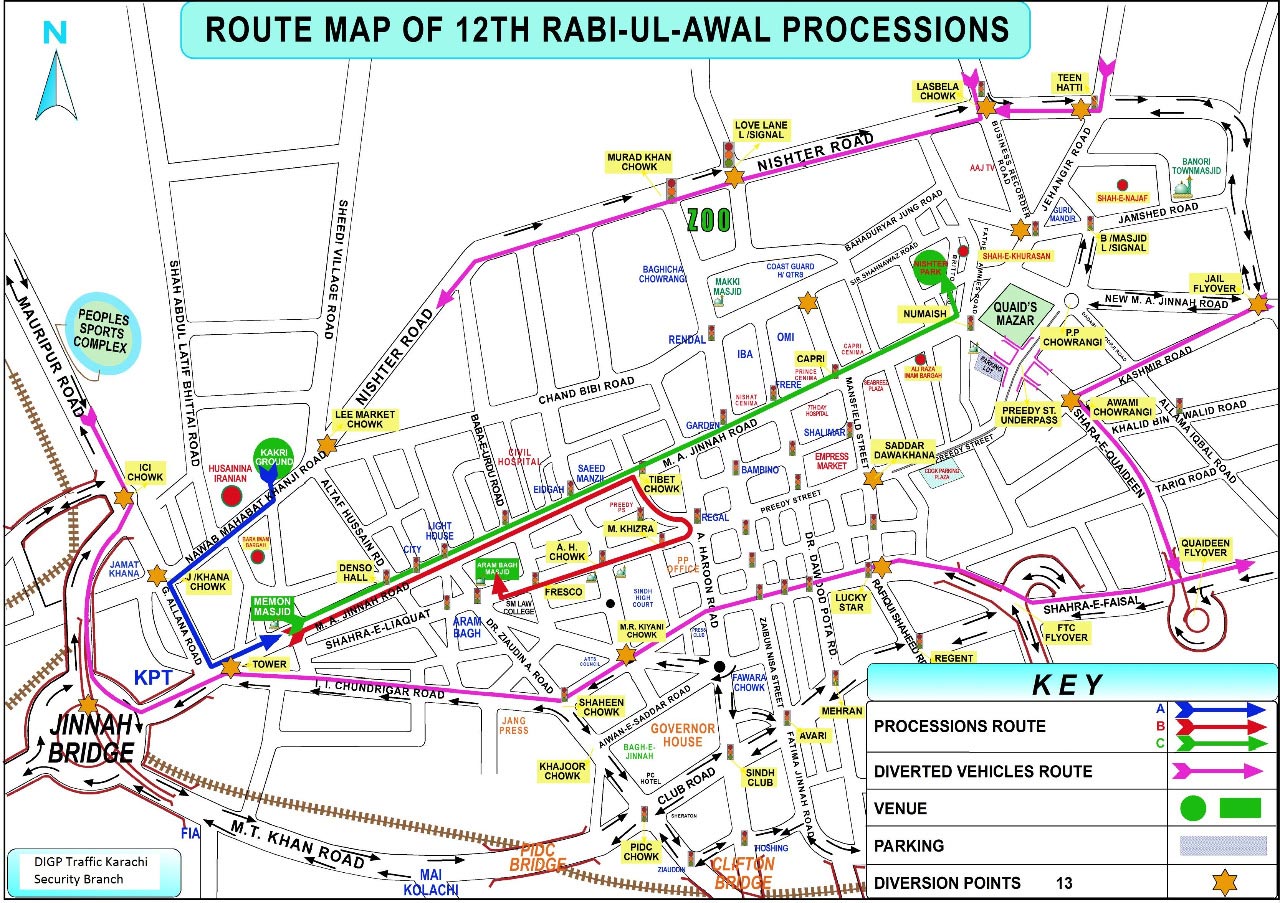 A procession will be brought out at 2:30pm and its route will be:
Shaheed Masjid Kharadar, Plastic Market, Denso Hall, Light House, Jamia Cloth, Saeed Manzil, Frere Chowk, left turn from Nasira School and then to Masjid-e-Gulzar-e-Habib.
Another procession will start from:
Memon Masjid and then proceed towards MA Jinnah Road, Tibet Center, Regal Chowk, Sharea Liaquat, Fresco Chowk and then to Aram Bagh Masjid.
Third main procession will start:
at 3:00pm from Memon Masjid and then head towards MA Jinnah Road, Tibet Center, Numaish and then to Nishtar Park.
The main procession on MA Jinnah Road will proceed from Shaheed Masjid Kharadar and Memon Masjid. Rraffic from the side of Lea Market, Agha Khan Jamat Khana, Kharadar, Crane Chowrangi, G Allana Road and Mai Kolachi will not be allowed to proceed to MA Jinnah Road and diverted to an alternate road.
Traffic from Keamari via Jinnah Bridge will not be allowed to proceed to Merewether Tower and diverted to alternate roads from Jinnah Bridge.
Pakistan Railways Discount Offer: 50% Off For Students in Winter Vacations
All roads, streets and lanes on both sides of the routes of the procession will be closed for all type of traffic.