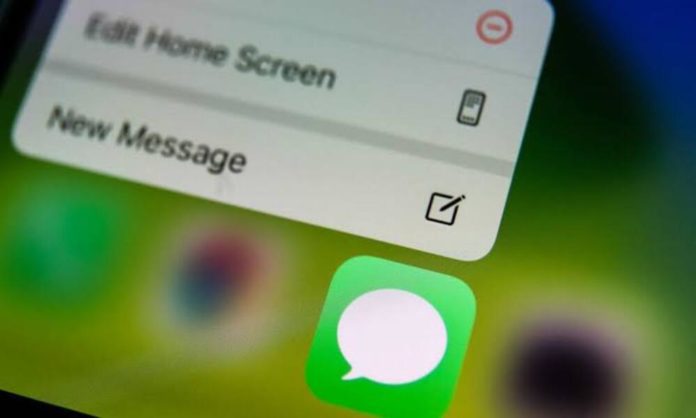 Sending messages to the wrong person and sulking in embarrassment might be a thing of the past as Apple has rolled out a new feature that lets users edit and unsend iMessages.
Apple iOS New Update
iOS users have been blessed with a myriad of new features including the one which lets them unsend and edit messages within a spectrum of time.
If you have made a grammatical mistake or even texted the wrong person, you now have 15 minutes to edit what your message says and two minutes to unsend it. However, users can only edit a single message up to 5 times.
"These features are going to make a big difference in how you use iMessages every single day," Apple's software engineering SVP Craig Federighi explained.
iMessage's new feature is a complete game changer for the company and iMessage senders everywhere. The message section will now not only have an edit button but an unsend option as well.
The newest update will also let users mark a message as unread even after it's been opened.
"With Twitter and Apple now also enabling this feature, it is clear that this is a trend that many mobile users demand from these platforms," said Lian Jye Su, research director at market research firm ABI Research.
"Since the barrier to switching messaging platforms is near zero, rich and user-friendly features have become a critical competitive advantage."
Read More: A Bumpy Start For iPhone 14 Users? Apple Confirms New Problems
How To Use The Feature?
To Edit A Message 
To edit a message all you need to do is to go into the thread.
Click, press and hold your finger down on the message you want to edit.
This will bring up the Tapback reactions and the quick action menu. Finally, tap Edit.
The editable text can now be deleted or edited.
Once you have made the desired changes click the blue checkmark button on the right side to save your edits.
To Unsend A Message 
To unsend a message you need to launch the Messages app.
Press and hold down on the message you want to unsend, and tap Undo Send.
The message will be removed from the recipients' thread. However, this doesn't guarantee that they have not seen the text.
Your thread will show a message stating that your message has been unsent.
Read More: iPhone 14 vs iPhone 13 Series – Battery Comparison
Stay tuned to Brandsynario for the latest news and updates.