Dubai Expo 2020, which began last year, has made headlines for a host of reasons. However, no news has appealed to us more than this one. Our very own country has won an incredible award for its Pavilion and this news is reaching far and wide. Here's what you need to know:
Read more: Expo Dubai 2020: PepsiCo & Aquafina Are Offering Free Customized Water Refills
Pakistani Pavilion at Expo 2020 Stun Everyone
The Pakistani Pavilion at Expo 2020 Dubai has knocked everybody's socks off. It was the star of the Global expo and got over 1 million visits. It comes as no surprise then that the pavilion has won the best exterior design award.
Congratulations to 🇵🇰 for winning the best pavilion exterior design award at #Expo2020! Very proud of @RashidRanaRR & team who did a brilliant job with the architecture & made 🇵🇰 stand out at the global event!This well-deserved win is another recognition of 🇵🇰's immense talent!👏 pic.twitter.com/S1EQECMWin

— Bernhard Schlagheck (@GermanyinPAK) March 30, 2022
The news was announced on Twitter: the "Pakistan Pavilion has won the BURJ CEO Award for 'Best Pavilion Exterior Design". The Burj CEO is important because these awards recognize business excellence.
More About The Pavilion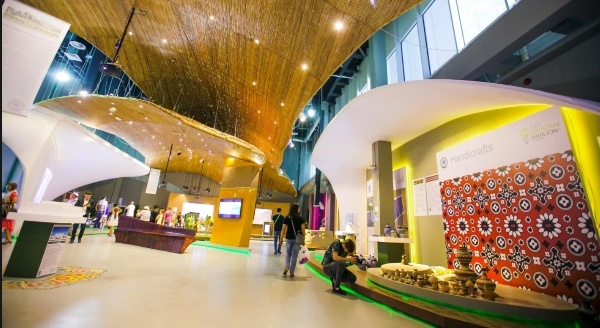 Read more: Expo 2020 Dubai: How To Explore 'Secret' Spots
The Pavilion was designed by Rashid Rana. Rana is one of the most brilliant, leading artists in South Asia. He worked on the exterior to make it reflect the vibrant seasons of Pakistan. This pavilion of Pakistan consists of a souvenir shop that has art and crafts available for people to see. They can take home Pakistan's culture in a tiny way back home. Did you know the pavilion also has an official soundtrack composed by Rohail Hyatt? The sound is an amalgamation of four distinct musical styles of Pakistan.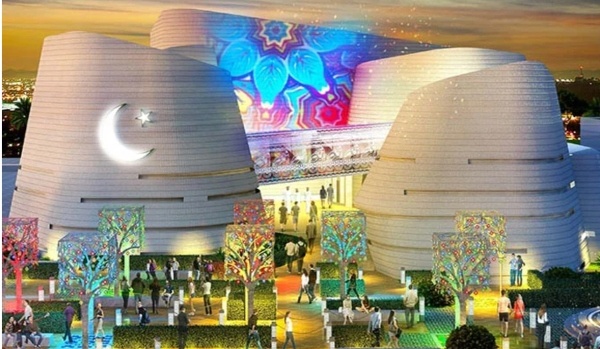 This win must be even more special for Rana because he won this after he just bagged Sitara-e-Imtiaz. This pavilion was made with the help of the Trade Development Authority of Pakistan (TDAP): they engineered the structure. The theme of the structure was "Unit of All That Appears". The idea was to combine rhombus-shaped aluminum composite panels, with one half in reflective mirror finish and the other printed with UV technology. In this sense, materials were incorporated that break the solidity of the structure and create an optical illusion.
We are happy to celebrate the award given by Burj CEO for "Best Pavilion Exterior Design at Dubai Expo". pic.twitter.com/qJTvKmXnnr

— PakistanExpo2020 (@Expo2020Pak) March 28, 2022
The Hidden Treasures of Pakistan
Pakistan pavilion's theme was "The Hidden Treasure". Almost 25 million people from all around the world came to the expo to share ideas and things that take the world forward. Our pavilion is also spread across 2,900sqm.
Stay tuned to Brandsynario for the latest news and updates.