PepsiCo and Aquafina have come up with an amazing endeavor at Expo 2020 to quench your thirst with their smart drinking solutions. You can now refill your water bottle from seven water stations that have been set up at the site. This will not only allow adequate water consumption but will also help with sustainability.
The Drop 
The Drop looks like a giant droplet of water, and it is located in the Sustainability District. While focussing on eco-friendly water consumption, similar stations are set up in the Terra Pavilion and Sports Zone.
The building is an installation made with 41,000 reusable aluminum cans, which is the main attraction of the building. An automated water dispenser allows people to refill their bottles with the water of their choice, plain or carbonated. The number of refills is unlimited, and you can also buy reusable stainless steel flasks to reduce plastic consumption.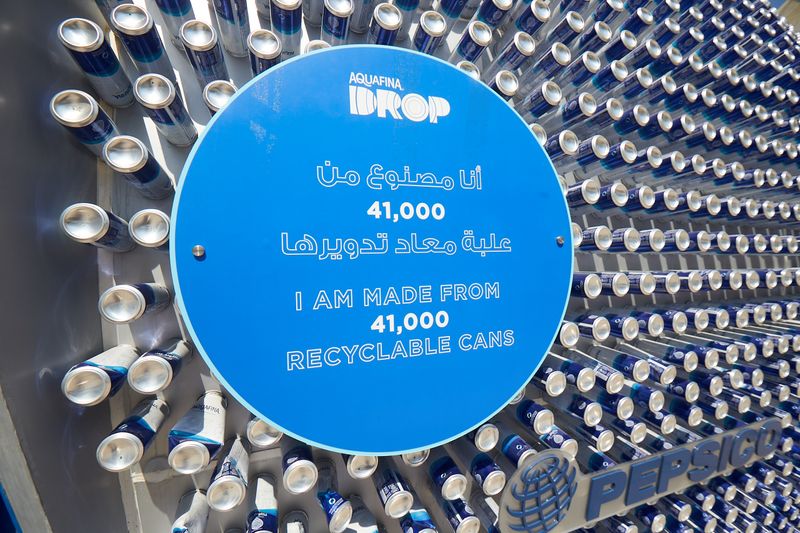 "It encourages people to drink water. As soon as you make the hydration process fun, it gets people involved and gets them to drink more water," said Merve Cetinturk, project manager at PepsiCo.
Read more: Expo 2020 Dubai: 7 Robots That Will Guide The Visitors Around
Available Options 
The Aquafina Water Station is all about the environment. This smart water experience allows the customers to customize water in a unique way. First, choose between still or sparkling water. Then select your water flavor. You can include a variety of flavors like strawberry, lime, peach, and raspberry-lime. In addition to the flavor, you also get to control the temperate, carbonation level (if you chose sparkling water), and flavor intensity. With a QR-enabled reusable bottle, you can also sync your bottle at any other Aquafina Water Station to get your refill exactly the way you like it.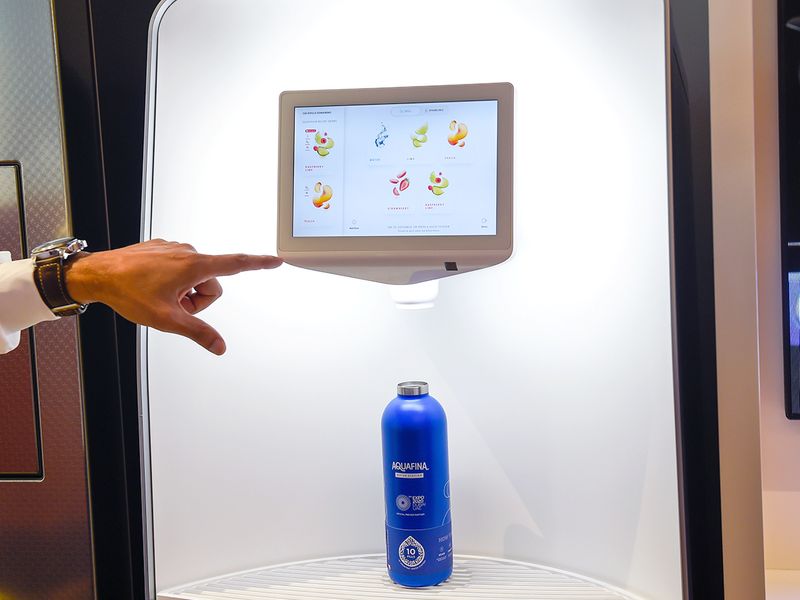 Read More: Dawlance Proudly Sponsors Pakistan Pavilion At "Expo 2020 Dubai"
Speaking about how the process helps environmental goals and ties with Expo's theme of sustainability, Cetinturk said: "You are eliminating the usage of plastic bottles, you are encouraging people to reuse more and more."
"It also helps people achieve their daily water intake targets. The idea is similar to counting your steps for fitness purposes," she added.
Stay tuned to Brandsynario for the latest news and updates.