Armeena Khan has been known as the voice of reason in the industry. The actress has spoken about a variety of issues all of which matter a lot to the citizens of Pakistan. Thus, the actress is an intellectual in the industry and we aren't surprised that she has asked her fans a question that is food for thought. Let's find out about the discussion she prompted.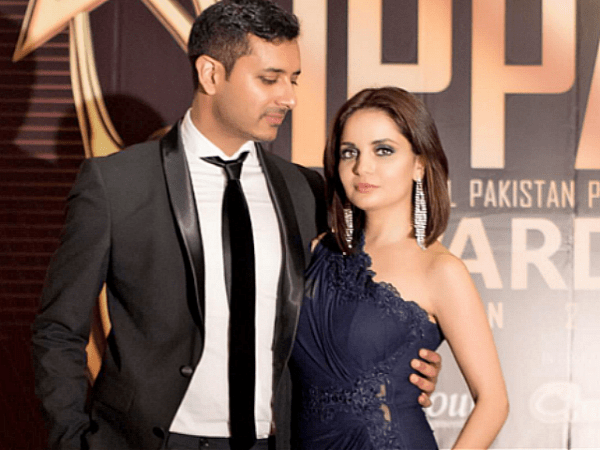 Armeena Khan's Question
Armeena Khan took to Twitter to ask her fans a question that honestly can never have a single answer. The actress asked her fans: "Do arrange marriages work?" However, anticipating the roasting session she could be subjected to, she also added a disclaimer. Armeena Khan added, "no shade, just a question!"
Provided that arranged marriages are central to our culture yet are losing their value, it is interesting that the actress poses this question. 
Here's Her Tweet:
Do you think arranged marriages work? No shade, just a question.

— Armeena 🦋 (@ArmeenaRK) September 27, 2021
Netizens' Knowledge Vault
Netizens are masters of all trades and this question gave us access to their vault of knowledge. Since Armeena Khan has such a large following, we aren't surprised to see hundreds of responses.
The different responses come from people's own perceptions, experiences, and beliefs. 
Read more: 10 Pakistani Female Celebrities With The Coolest Tattoos
The Religious Perspective
Many suggested that arranged marriage is Sunnah. Moreover, others suggested that relationships before marriage are haram thus arranged marriage are the only good option!

Marriage is sunnah . Women have to obey what Allah has mentioned in Quran. You should be careful in selecting words like gamble . Need a good and fruitful lesson on marriages#marriage #gamble #sunnah

— Naufeel Khatri (@naufeelkhatri) September 27, 2021
Yes Sure… Relationships BEFORE NIKAH are HARAM!

— Umar Rana (@Umar__Rana) September 28, 2021
What Doesn't Work
There was also a response that said 'how' two people meet is not important. They could meet via arranged marriage or love, it can work and also not work. What breaks a marriage is a toxic personality, bad traits and negative habits.
Yes. But why is it even a question.?? The problem in any broken marriage is toxic personalities. Lack of commitment. Lack of knowledge on leading a successful marriage. It's very little to do with how the 2 met.

— MrsMi (@munibahiqbal) September 27, 2021
Lost Hope
There was also another response that bordered between comic and tragic! Someone shared that in Pakistan, neither can work because of how in-laws have continued their hostility to love marriages while husbands commit infidelity in arranged. Everyone is passing time!

In Pakistani typical society ,both doesn't work..bs Guzara ho rha han 🙃

— Sarosh (@Sarosh42) September 28, 2021
How Can Both Types of Marriages Work?
The wise ones also gave their suggestions on what does make a marriage work. They shared some values, habits and requirements that can make both, arranged and love marriages, work healthily. Do you think these suggestions have some weight to them?
Read more: Armeena Khan Lashes Out On Troll Accusing Her For Rapes In Pakistan
Both kind of marriages required sacrifices… Sacrifice of your ego, opinions, most importantly apni man maani ka sacrifice. Both has own advantages but to live through one must be determined to adjust his/her life in accordance with partner.

— Hamas Malik | حماس ملک | 🇵🇸 🇵🇰 (@im_hamas) September 27, 2021
As long as there is respect, honesty, and you back your wife up where needed such as if your sister, mother, aunties make fleeting comments which are unnecessary and hurtful. If you stand up for her once, early on, they won't do that again. Always give each other time and space.

— Sikandar🇵🇰 (@Talib_Al_Haqq) September 27, 2021
The Smooth Criminal
Last, but not least, there is the perfect example of a smooth pick-up line by Armeena Khan's fan on Twitter. Isn't this just witty?
idk lets try 😎

— M37UM (@m37_um) September 27, 2021
Stay tuned to Brandsynario for the latest news and updates.