While there are many players in town, the two that define the mattress market in Pakistan are Diamond Supreme and Master Molty Foam. Of course, the latter has more clout. Could it be that that the Papa Jani creators think Diamond Supreme is copying them?
Read More: Diamond Supreme Sued for using Master's Trademark 'Papa Jaani'
Diamond Supreme Goes Red
The colour associated with Diamond is blue whereas the colour of Master Molty is red. The highlight in brand news was that Diamond used red as the primary colour for their signboard outside an outlet. Now, while it doesn't make sense to call your competitor out on using colour, Master Molty's lash out made sense because a passing glance by a prospective consumer would definitely make them think they are entering Master Molty Foam shop.
Hence, they took the matter to court which ordered the accused to remove all such signboards displaying red. However, it was revealed that the court order was not respected. At this point, the court's officer has been directed to remove the signboard themselves.
Read More: Diamond Supreme's 'Azaadi' Campaign Sparks An Online Debate
Papa Jani controversy
It seems that Diamond Supreme has been doing this for some time. Seeing the recent issue, the use of Papa Jani also seems a bit controversial. Initially, I had found it to be lack of sportsman spirit.
As you may recall, Master Molty Foam's iconic campaign featured the papa jaani character. It shows a life of a little girl who grows up and gets married getting the brand's mattress from papa jaani. Diamond Supreme used that concept and put up billboards with the copy from that little girl's perspective. It was a letter to papa jaani that she had shifted to Diamond Supreme.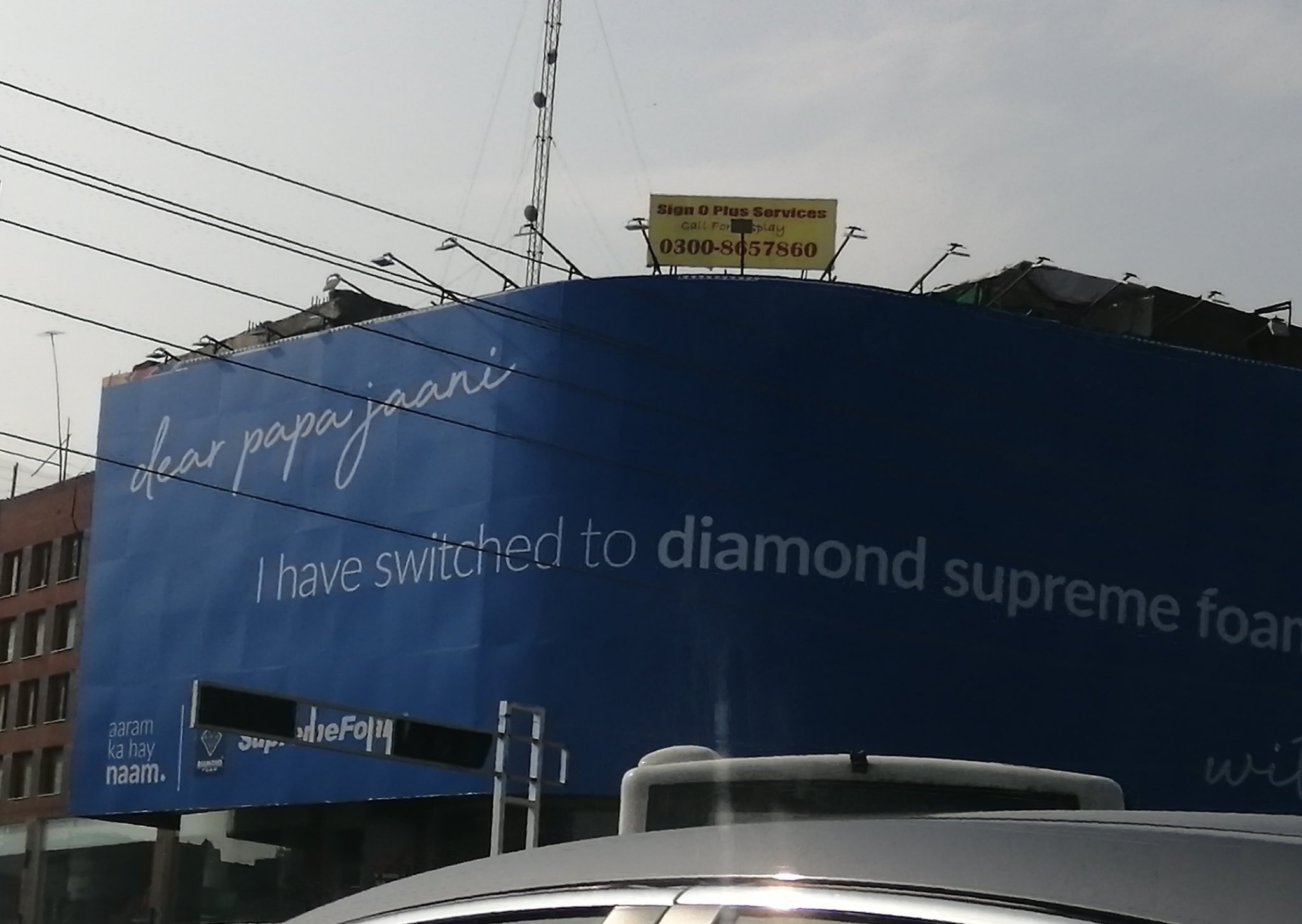 Finding this ad, Master Molty Foam took it to court. Following the order, PEMRA directed Diamond Supreme to eliminate the use of the phrase for any campaign run on media platforms. This event took place in 2019.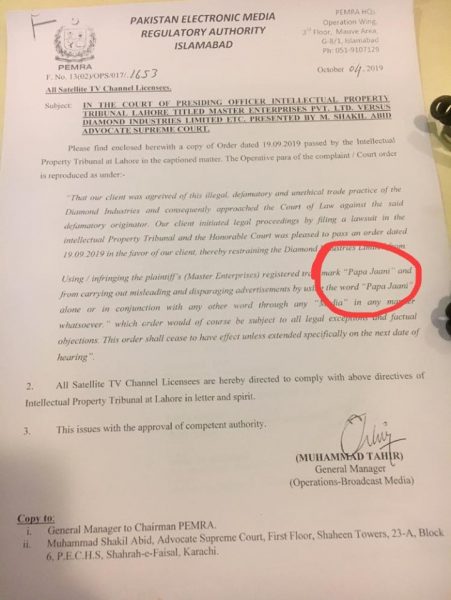 Is Diamond Supreme really copying Master Molty Foam?
I wouldn't say copying. It is much drastic than that. They are actually exploiting the consumer's brand loyalty to Master Molty Foam.
Stay tuned to Brandsynario for the latest news and updates!