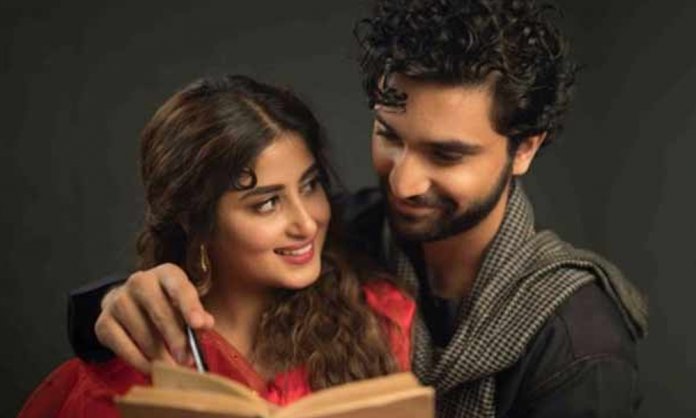 Pakistani celebrity duo Sajjal Aly and Ahad Raza Mir are reportedly starring in a cross-border web series called 'Dhoop ki Deewar'.
However, the current dispute between Pakistan and India is quite severe leaving the common man on both sides of the border in a state of constant panic and fear.
While there are talks of war among the political leaders, everyone knows that it'll do more harm and destruction than good. Those supporting wars are just being blind to the consequences.
There is a great loss of human lives; women and children who are left behind when their loved ones lose their lives in the line of duty have to bear the greatest sacrifice.
Renowned writer Umera Ahmed has penned a script that is inspired by true events and heartbreaking stories by the loved ones left behind in similar situations.
The web series is directed and produced by Haseeb Hassan an is set against the backdrop of Kashmir and Pulwama attacks.
The script includes a grievous narrative of the people who lost their loved ones during the time of war.
It also narrates what families and children of martyred army officers go through on both sides of the border.
According to an interview in Instep, Dhoop Ki Deewar tells the story of two teenagers whose lives change permanently overnight.
#BardofBlood Proves Mehwish Hayat Correct About Misrepresentation of Pakistanis in Bollywood